Dying to be famous. A model a producer and probably a present star Ryan Singleton. Got out of the home to become a superstar ended up losing his organs. Yes, the above statement is truly correct. In 2013 a 24-year aspiring boy stepped into Hollywood to pursue his dream career of becoming a Hollywood famous model. His goal was to be a black entourage for his community. The dreams of stardom fell the day Ryan Singleton took a car on rent.
What is the murder story of Ryan Singleton?
Ryan booked a car for his trip from Los Angeles to Las Vegas. On his way back to Los Angeles his car tripped into Death Valley but was subsequently saved by California high station police and was dropped by them at the California gas station. While his friends drove to receive him from the designated place he was found nowhere at that time. As soon as they came back home they effectively reported about the missing of his friend. It took 74 longing days for the report to find any stance. Ryan Singleton was found dead at Mojave's Desert which is approximately 2 miles from the gas station he was dropped to by police officers.
Many of his body organs were missing including Liver, Kidney, Eyes, and Ribs and hi heart. Most likely he was kidnapped and thrown away alone in the horrifying climate of a desert. An autopsy was also taken place on his body to find out further information about his tragic death. The report stated about a secondary animal activity on his body was the reason for his lost organs.
Who killed Ryan Singleton?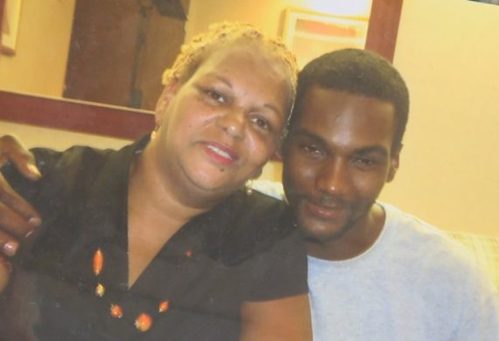 The answer to this question is still is unsolved and Ryan's mother is still in search of the truth. Iris flower Ryan's mother still wonders what happened to his son. It was the media who stopped the investigation or the murderer she is in trauma. She's been seen asking the officers to look at his recent contact and calling details. He was enthusiastically excited about joining the Hollywood industry but all of it went wrong.
He and his friends even shot videos of their journey and asked a question to themselves whether they would be a star in future or not. Nothing could be more suspicious and unsolved in Hollywood than this incident. Where did Ryan go after he was left at the gas station by the cops? who took him along? All of these questions would help find the murderer and would be sew.
How did Ryan Singleton journey start?
At the age of 21, Ryan left Atlanta thriving of his passion and profession. He joined handsome paying jobs and companies where he got good experience and internships which groomed him for Hollywood. He was in the eyes of Hollywood after which he planned a trip to so Angeles with his friends and moved there. It was quite fun of a trip where they made new joyful memories and recorded them on their camera. Shortly after Ryan's return from Los Angeles to New York. He married the famous hairstylist Brewster which was twice his age. It was a short and unhappy marriage that got split into 4 months and Ryan moved back to Los aneles with his mother. Iris reports those days were really hard for iris to cope up with he was sighted into depression.
He usually sad her his life wouldn't be the same again also he would never be happy as he has disheartened many. Iris tried to find out about the situation deeply but Ryan would change the topic every time thus Iris couldn't find out what he was hiding. Two days later after his divorce, he planned for Los Angeles from where he was never seen alive again. During his trip, he called Iris and asked if she could lend him $100 she asked why but got no reply in return the other day Ryan's ex-husband called Iris telling your son called me and he sounded drunk while driving it isn't safe for him it could lead to a road accident.
Which TV is playing a tribute show for Ryan?
After the tragic incident of Ryan's death, many youngsters and new joiners of Hollywood were in fear and terror. The incident is now 7 years old but still lives in the hearts of people. As the blood of an innocent doesn't remain silent for a time. "Dying to Be Famous" is written in gratitude which showcases the early passionate life of Ryan Singleton. His ultimate passion and desire to joining Hollywood led him with no organs.
Dying to be famous is named because his desire of being famous surrounded him with enemies and evil eyes which led him to death bed. The show dying to be famous joins the unsolved puzzles of the tragic incident places clues and hints together to open about the investigation. It includes interviews of that time renewed into new ones. The episodes are two back configuring the tiniest detail about the order which will definitely make up to a conclusion, unlike Ryan's tragic life.
What is Bounce?
Bounce is a TV channel showcasing original films, series, and movies which includes live sports with events and programming which shows seems over-the-air, on cable and on DISH channels, over-the-air, over-the-top on Roku®, it is also exclusively available on mobile devices via Bounce and Brown Sugar apps and that you can download from the web or from App and Play store. From the web via BounceTV.com. Bounce is part of The E.W. Scripps Company.
Read More: Hot, Sexy and Cute Anime Girls Personalities