Over the course of four days in October, Discovery Park in Sacramento will host headbangers, classic performers, and up-and-coming musicians. In addition to the previously announced headliners Guns N' Roses and Pantera, the Aftershock 2023 festival will feature Tool, Korn, Avenged Sevenfold, Godsmack, Incubus, and Megadeth as well as the previously announced Guns N' Roses and Pantera.
Approximately 100 musicians will perform over the course of this year's Aftershock programme.
The festival, which attracted a total of 160,000 attendees in 2022, is scheduled for October 5 through October 8. Since its inception as a one-day festival in 2012, Aftershock has become one of the country's premier rock festivals.
The concert industry publication Pollstar ranked Aftershock as the third-highest revenue music festival in the globe in 2021.
Danny Wimmer Presents, based in Los Angeles, coordinates and promotes rock festivals throughout the United States, including Louder Than Life in Louisville and Welcome to Rockville at the Daytona International Speedway.
Danny Hayes, CEO of Danny Wimmer Presents, states, "We are so thankful for our partnership with the city and county of Sacramento." "Together, we have established a global brand that allows attendees from all over the world to experience what makes Sacramento so exceptional.
We are honoured by the way the greater Sacramento community has embraced us and look forward to many more years of success here.
The 2023 edition of Aftershock will begin on Thursday, October 5 with headliners Avenged Sevenfold, a Huntington Beach-based heavy metal band that previously performed at Aftershock in 2013 and 2016. Incubus, The Cult, AFI, and Turnstile, a crossover hardcore band, will also open for blink-182 at the Golden 1 Center in Sacramento in June.
Prog-metal iconography After appearances in 2016 and 2019, Tool will headline Friday, October 6, and also return to Aftershock. In addition to Megadeth, Godsmack, Limp Bizkit, Coheed and Cambria, nearly a dozen other bands will perform throughout the day.
Korn, a nu-metal favourite and Aftershock veteran from 2013, 2016, and 2019, will perform a headlining set on October 7. The Saturday lineup ranges from the all-female Japanese band Babymetal to the alternative musicians 311 and power-metal icons Pantera, who have reformed the band after the deaths of guitarist "Dimebag" Darrell and drummer Vinnie Paul.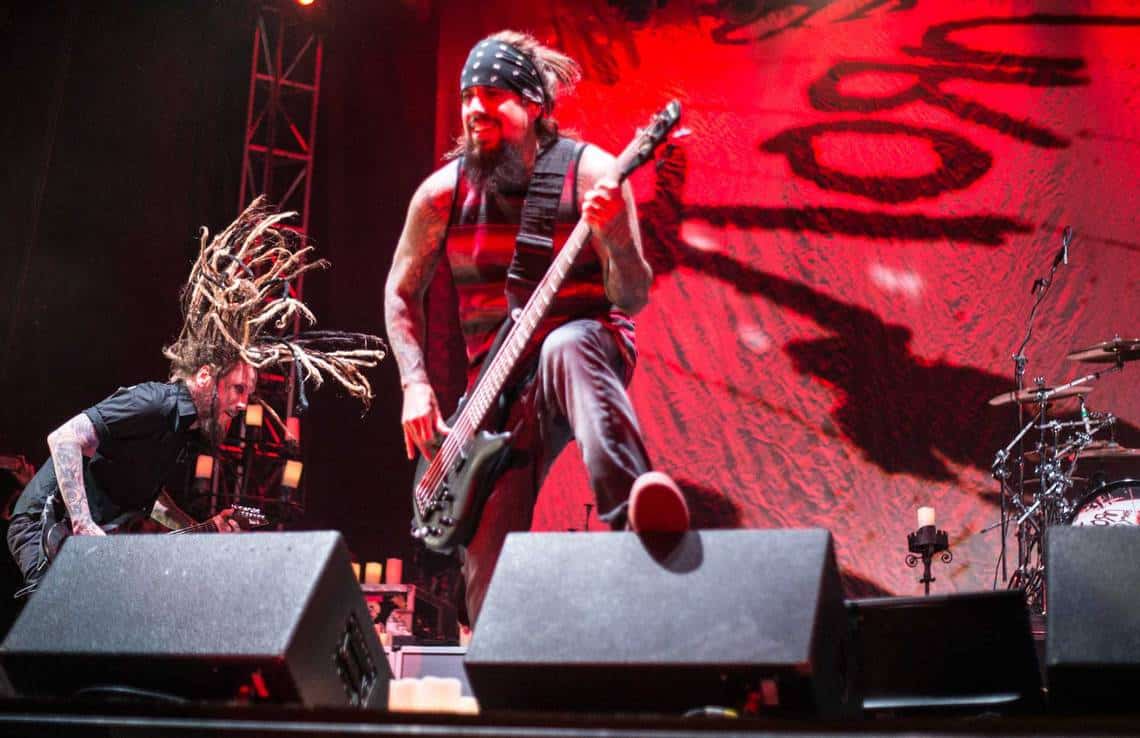 On October 8, headliners Guns N' Roses will perform "Sweet Child O' Mine" near the Sacramento River as the festival comes to a close. In addition, Queens of the Stone Age, Rancid, Daughtry, and Sacramento's own Dance Gavin Dance will perform on the final day.
It is anticipated that the festival's scale and scope will stimulate the local economy. According to Visit Sacramento, the 2022 edition of Aftershock generated $26.7 million in economic impact, which included over $1.5 million in tax revenues and supported 7,181 employment.
Mike Testa, president and CEO of Visit Sacramento, said in a statement, "Aftershock has become synonymous with Sacramento, and we could not be more thrilled for the festival's return this autumn with such an exceptional lineup." "The city is currently preparing to greet rock enthusiasts from all over the country and the globe. Aftershock supports our local businesses, generates employment, and brings unparalleled music to our city – we cannot wait for October!
Sacramento is making a concerted effort to become as well-known for its music festivals as its restaurants when Aftershock 2023 arrives.
The Sacramento City Council approved $1.5 million in 2022 to support festivals and events. The funds were allocated to Visit Sacramento, which helped secure GoldenSky, a country music festival organised by Danny Wimmer Presents for the weekend following Aftershock. GoldenSky will be held on the 14th and 15th of October at Discovery Park, with Eric Church, Elle King, and Wynonna Judd as headliners.
In a 2022 interview with The Bee, Mayor Darrell Steinberg of Sacramento stated, "We are working diligently to become the City of Festivals." "I'm not hesitant to advocate for public investment in the creative economy, and that's precisely what we're doing… It contributes to constructing a wonderful city."
The organisers of Aftershock 2023 anticipate that tickets will sell out. Passes are currently on sale for $10 down until March 31. Weekend general admission permits start at $379 plus fees and $699 plus fees for weekend VIP. In the forthcoming weeks, prices will rise.