The one-hour special will make its debut on NBC on October 1st. Poster for Halloween's End Image Courtesy of Universal
'Halloween Ends' is one could argue that the Halloween franchise is the most famous one in the horror genre. The babysitting killings that took place in 1978 at the hands of Michael Myers have become as much a part of the Halloween tradition as going door to door collecting candy. Halloween Ends, the thrilling conclusion to the long-running Halloween film series, will be released in just two weeks, and to mark the occasion, Universal will be presenting a new one-hour special. The first episode of Halloween in Hollywood will air on NBC on Saturday, October 1 at 8 p.m. Eastern Time.
This slasher film series will be examined in depth during the special, which will be hosted by Chris Hardwick from Universal Horror Nights and will focus on the franchise's extensive history. There will be a large number of special guests, such as Jamie Lee Curtis, who plays Laurie Strode, producer Jason Blum, Ends director David Gordon Green, Kyle Richards, and original franchise director and series composer John Carpenter, along with fellow Ends composers Cody Carpenter and Daniel Davies.
In addition, there will be a number of other special guests. The special will also place a significant emphasis on the massive amount of fan support for the franchise. A number of well-known actors and actresses, including Jon Barinholtz, Terry Crews, Omar Dorsey, Ryan Eggold, Ana Gasteyer, Tyler Posey, Blake Shelton, and Jennifer Tilly from "Chucky," as well as the cast of "Bel-Air," will be featured in the special and will discuss the significance of Halloween to them. Even the actor, who played Michael's archrival Freddy Kruger, Freddy Kruger, Robert Englund, will offer Michael some affection.
However, this is not just a straightforward retrospective of Halloween's history. This one-of-a-kind event will also offer an "in-depth" immersive experience that will enable you to go inside the infamous Halloween haunted house that is showcased at Universal Horror Nights at Universal Studios.
While at the same time providing you with a glance at what went on behind the scenes of the well-known amusement park during its transformation into the premier Halloween destination. In addition, the special will kick off a sweepstake that will give you the opportunity to win two tickets to Halloween Horror Nights in 2023. This is an excellent opportunity for fans to experience this truly horrific attraction without having to leave the convenience of their own couches.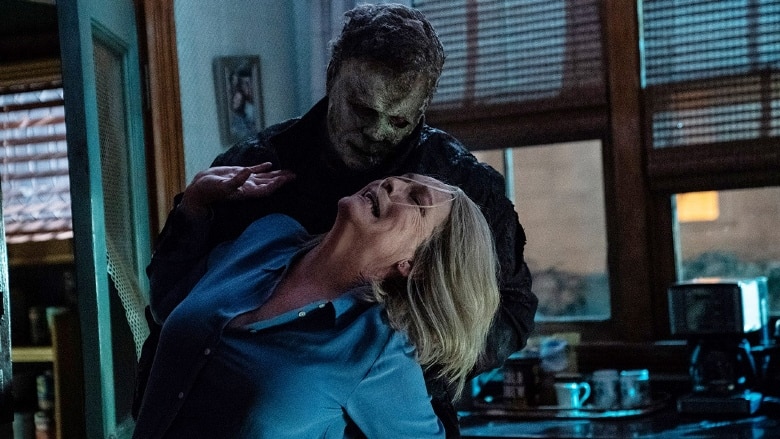 Over the course of the past 40 years and more, the Halloween franchise has delighted in terrifying moviegoers with its now 12-strong picture slate. The first film is widely regarded as both a timeless classic and one of the finest examples of the horror genre ever captured on film. In the years that have passed since then, the Halloween franchise has experienced both highs and lows, yet films such as Halloween III: Season of the Witch and Holloween 4: The Return of Michael Myers are now regarded as underappreciated cult masterpieces.
Nevertheless, the franchise was given horrible new life with Green's legacy sequel in 2018, which was released 2018. This movie was both a wonderful and horrific love letter to the franchise as well as its own distinct animal that compellingly addressed what the effects of prolonged suffering can have on a family. However, the method in which it took that trauma and applied it to all of Haddonfield helped to keep the franchise feeling fresh. Its sequel, Halloween Kills, was not as well received as its predecessor.
Now we've arrived at Halloween Ends, the climactic confrontation between Laurie and Michael. The advertisements suggest that the movie will be extremely bloody and gore-filled. Another compelling incentive to watch this special is that it will provide viewers with a sneak glimpse at the third and final film in David Green's trilogy. The first episode of Halloween in Hollywood will air on Saturday, October 1 at 8:00 PM Eastern Time, and then it will be accessible to stream on Peacock the following day, on Sunday, October 2. On October 14, Halloween Ends will be released in theatres and on Peacock's digital platform.
You can take a look at the concluding trailer for Ends by clicking on the link down below in the meanwhile.
Read More Articles: