Fans are impatiently waiting for the premiere of the Demon Slayer season 2. Demon Slayer: Kimetsu no Yaiba is a Japanese series having few competitors. Demon Slayer is an animated series that is based on the manga series of the same name by Koyoharu Gotouge. It has hit dozens of sales records till now. The same case is with the sale of its books. A new book of the franchise is on its way to come in some days. According to the Japanese magazine Weekly Shonen Jump, a new book will accompany Demon Slayer in July 2021. A movie name Mugen Train which is also based on this anime has proved Japan's the most popular movie in history. It has worked well in the West too. Now Demon slayer anime season 2 is expected by the audience.
Where we can watch season 2?
All the anime fans must be the watcher of Demon Slayer. As far as Demon Slayer seasons are concerned; each fan knows that it has only one season having 26 episodes that aired on April 26, 2019, and finished in September of the same year. The writer and illustrator of this anime are Koyoharu Gotouge. The series was broadcasted through the streaming service of many channels. Netflix also gave its streaming service for this anime. It can anticipate that Netflix air Kimetsu no Yaiba season 2 also.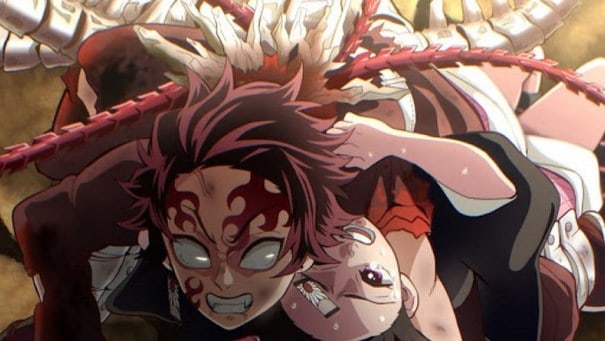 Demon Slayer Season One
It is a magnificent series with stupendous sword fights and supernatural abilities, huge consequences, many emotions, and a little flavor of humor. Demon Slayer s2 episode 1 would also have all these attributes. The storyline revolves around Tanjior; his family had murdered. He walked away from the mountains with his sister Nezuko. Meanwhile, he got shocked when he came to know that his sister had transformed and was no longer who she was. Tanjior's journey throughout the series went over many twists and turns. During the travel, he wanted to take revenge too. The first season of the series got a lot of attention and fan following around the world.
Official Release Date of Season 2
Now there is an announcement regarding the release date of season 2 of Demon Slayer. Following are some updates about the Demon slayer new season.
However, the premiere date of the Demon Slayer release date of season 2 has not been confirmed. It has been heard that it has been in working for a long time and will arrive in 2021. But it is confirmed that the Demon Slayer kimetsu no yaiba season 2 is on the way to amuse its fans. Following is the source from which admirers can get some more information.
According to Japan time at 7 PM on 13 July 2021 a show "Kimestu TV, New Information Announcement Special" featuring some voice cast from the show specially Tanjiro's and Tengen Uzui. They will inform us about the season 2 Demon Slayer release date. The show will air on the Aniplex YouTube channel and will announce some important updates about Demon Slayer of season 2.
NEWS: Demon Slayer Season 2 TV Anime Announcement to Come on July 13 ( @aniplexUSA)

✨MORE: https://t.co/B6xIeWmOfz pic.twitter.com/UpWuU80FB1

— Crunchyroll (@Crunchyroll) July 10, 2021
Trailer of Demon Slayer Season 2
Apart from the information regarding Season 2 of Demon Slayer's release date on Netflix fans will also beguile the trailer of the forthcoming season. The season 2 trailer of Demon Slayer has released in the early July of 2021. The trailer is explicit that the next mission of the series will take place in the Yoshiwara Entertainment District arc. The trailer is featuring Tengen Uzui with the sound of Hashira showing he has a dominant role in the new season. His role seems as dominant as Flame Hashira in Mugen train.
NEWS: Demon Slayer Season 2 TV Anime Reveals New Key Visual For Entertainment District Arc! (via @aniplexUSA)

✨ More: https://t.co/S6zl98bvfe pic.twitter.com/KCsNomg7ou

— Crunchyroll (@Crunchyroll) July 13, 2021
However, the trailer does not reveal much more information about season 2 Demon Slayer. But more information can expect from the show that will air on 13 July 2021. Season 2 the entertainment district arc new trailer came out last week that fans can check out below that is credit by D. DIABLE.
All the voice cast of season 1 and movie can presume to come back for the Demon Slayer S2. Fans will see some newbies present the mysterious enemies of the show. Although s2 of Demon Slayer will release soon the fans have to wait till the confirmation announcement.