You season 3 is an American psychological thriller TV series. Netflix ordered it in January 2020. The series featured two main characters Joe, Love, and their relationship. Greg Berlanti and Sera Gamble were the creator of the show and in this season return as co-executive producers. While Gamble offers showrunner services again.
Most importantly fans want to know about You season 3 release date on Netflix.
You is a Netflix popular show that has skyrocketed since its first season debuted in 2017 with an alarming storyline that does not base on reality. The show bases on a book and characters that have been created by Caroline Kepnes.
Fans Twiddled their Thumbs for the New Season
The first two seasons had amazing balls and petrified in their own way and the latest show left its fans' hair raisin. The trailer of season 2 of You is given below credited by Movie Coverage. After such a season the worldwide fan base anxiously waiting for season 3 You to come and solace them. Hopefully, fans will amuse by the new season soon as the filming of the new season ended in April 2021.
The show has a storyline that could prove a complete stranger as psychotic and dramatic. The storyline has presented in a beautiful way with the stellar script and unprecedented acting. After Netflix You season 3 release date finalize the series will come up with horror and is expected to continue in the sequels that insist more fans to watch and enjoy it.
Read Article : Black Mirror Season 6 – Release Date – Cast and More
Release Date of You Season 3
The working of You Netflix season 3 started in early 2020. But due to the Covid-19 pandemic the production work halted and the production restarted in November 2020. Netflix announced the restart of the production through its social media handling team by posting a picture of a leading actor Penn Badgley wearing a mask with a signature line "Hello You".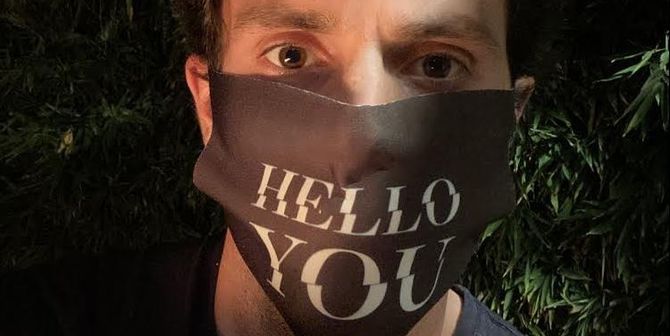 You season 3 release date has not been announced yet even the filming of episodes has wrapped up in the April of this year. Now the Netflix has to give an answer that how much time it will take for the production. However, it commented that the new season will air between October and December of this year with ten episodes.
Ted Sarandos; Netflix co-chief executive officer and the chief content officer confirmed the release of Netflix You season 3 in a letter and video to the show shareholders in April 2021. According to him, the new season would premier in the fourth quarter of 2021.
Who Is the New Girl in the New Season?
Although there is not much information about You season 3 but the names of the lead actors have known. Penn Badgley and Victoria Pedretti will appear again on screen for the third season. Season 3 of You has a new entry of a girl that is Joe's new love intention. This character has played by Michaela McManus as Natalie. She is a well-to-do woman from a high class who lives with her rich and wealthy husband. Love and Joe moved to a new house that has surrounded by new neighbors and friends that they make in a new social circle. So other new and finalized actors are Jenna Ortega, Saffron Burrows, Shalita Grant, Travis Van Winkle, Dylan Arnold, Tati Gabrielle, and Dylan Arnold, and some others.
What is You Season 3 About?
The previous two seasons have depicted that they are dependent on the book series of the same name. But You season three seems to present a different tangent. In the book series, the woman who is going to be Joe's love potential is somewhat a different personality as compared to what is going to portray in the new season. In the book, the woman is an opulent and alluring lady who is also his neighbor.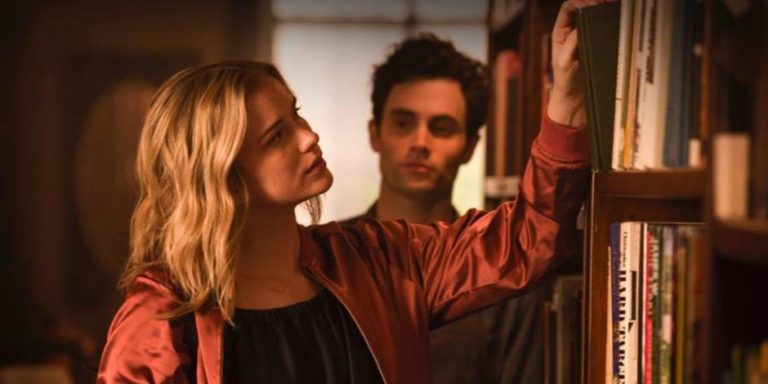 Another graphic difference between the book and You on Netflix season 3 story is; the story portrayed Love's presence on a regular basis while the book dismisses her presence in Joe's heart with the entry of Michaela McManus. The show will also reveal her pregnancy and the child to Joe and Love.
The show attained a good viral rate especially after streaming on the platform Netflix. The You season 3 can also expect a mega-hit and cater to fans' anticipation.
A new rumor about You is that the author of the series' novel is also working on the fourth book. So, fans should cross their fingers that they would amuse by some more seasons of You.