Anya-Josephine Marie Taylor-Joy is a well-known actress. She was born on April 16, 1996. Taylor was born in Miami and raised in Buenos Aires and London. She decided to pursue a career in acting when she was 16 years old and dropped out of school. After a few small roles on TV shows, she got her big break in the movie business with the lead role in the horror movie The Witch (2015). Since then, she has gone on to act in the best horror movies on Netflix, including Split (2016) and Glass (2019), as well as the dark comedy Thoroughbreds (2017). Anya Taylor-Joy movies and TV shows are available on Netflix right now.
Anya Taylor-Joy Movies and TV Shows Ranked!
Anya Taylor-Joy's career has benefited tremendously from her work in historical works such as "Emma," "The Queen's Gambit," and "The Northman." But they aren't the only ones! See where her movies and series rank on the list.
Here below we have a long list of Anya Taylor Joy's movies:
The Northman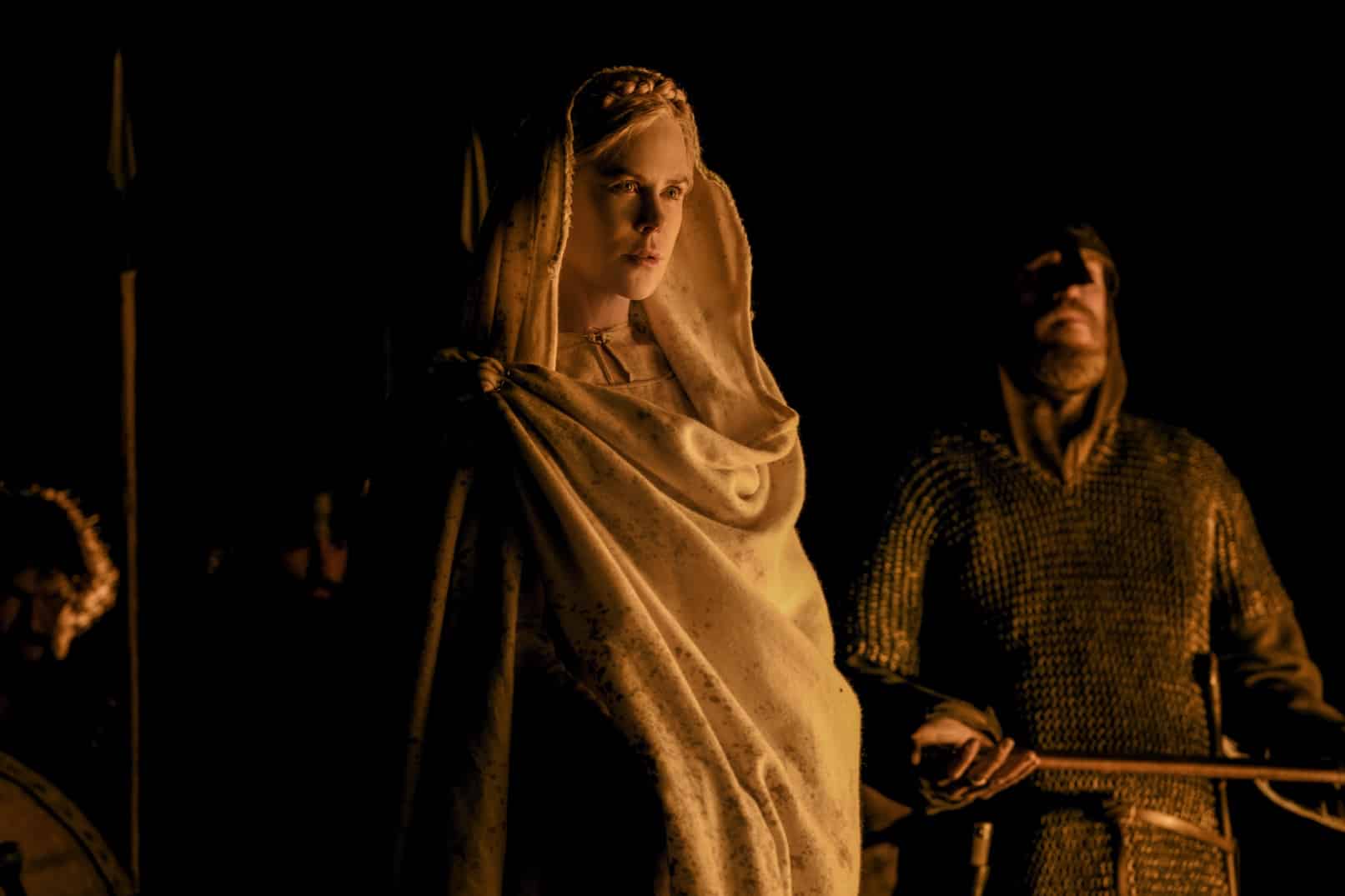 Genre:  Adventure, Action, Mystery & Thriller
Release Date (Streaming): May 13, 2022
Producer: Robert Eggers, Mark Huffam, Alexander Skarsgård, Lars Knudsen, Arnon Milchan
Director: Robert Eggers
Writer:  Sjón, Robert Eggers
The Northman, the historical epic film directed by Robert Eggers, will debut in cinemas at the end of April and is expected to make its way to Netflix in the United States and other places across the globe, but not for a few more years. Robert Eggers also co-wrote the script for The Northman together with Sjón, is the director of the American epic historical action thriller film The Northman, which is set to be released in 2022. The film is based on the myth of Amleth, and its cast includes Alexander Skarsgard, Nicole Kidman, Claes Bang, Anya Taylor-Joy, Ethan Hawke, Bjork, and Willem Dafoe. Skarsgard also produced the movie. Amleth, a Viking prince, is the protagonist of the story. He is the one who initiates the mission to seek revenge for the death of his father. The movie is very reliant on Norse mythology for its plot and themes.
"A truly distinctive epic with blending brutal violence, powerhouse performances and unearthly imagery into its volcanic rampage of revenge. Unmissable." — By Matt Maytum, Total Film
Barry (2016)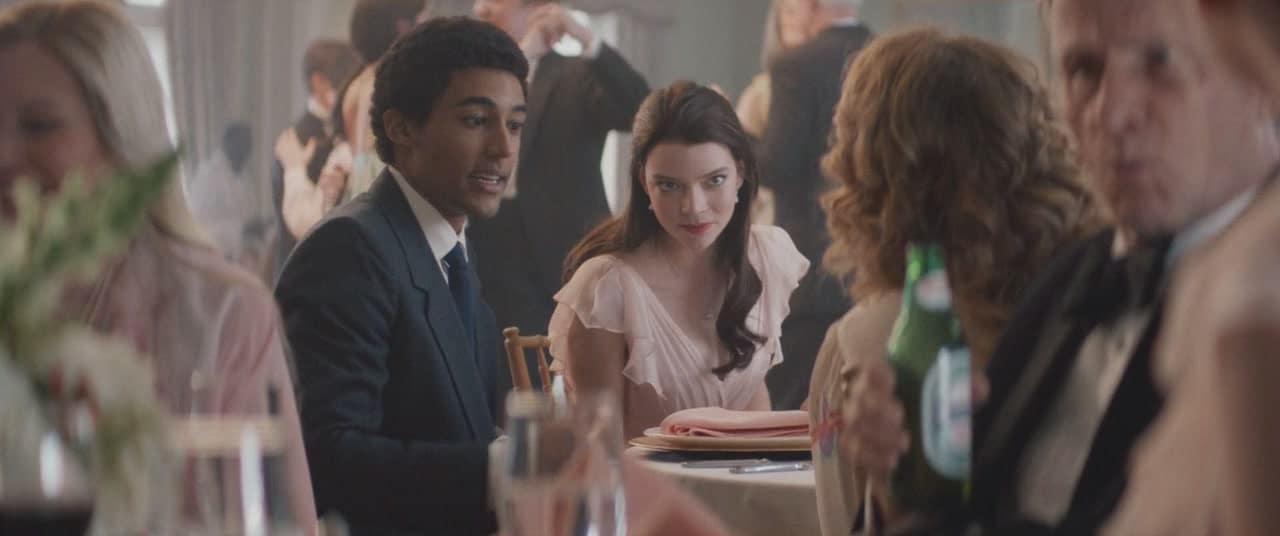 Genre: Drama, Biography
Release Date (Streaming): May 23, 2017
Producer: Vikram Gandhi, Teddy Schwarzman, Ben Stillman, Dana O'Keefe
Director: Vikram Gandhi
Writer:  Adam Mansbach
This movie focuses on former U.S. President Barack Obama, who was known as Barry in college. He was one of the few Black students at Columbia and tries to maintain in contact with his estranged father, mother, and classmates under racial injustices and biases. He adapts to new developments while learning about politics and the country.
The movie focuses on Obama's formative years and American history. Anya Taylor-Joy plays Charlotte, a student in Barry's political science class with a keen wit and political ambitions. She conveys Charlotte's anxiety about never decoding Barack perfectly.
"Every time I speak in class, it's like I'm representing all Black people. I stopped attending Black Student Union meetings because I didn't belong there.
Emma (2020)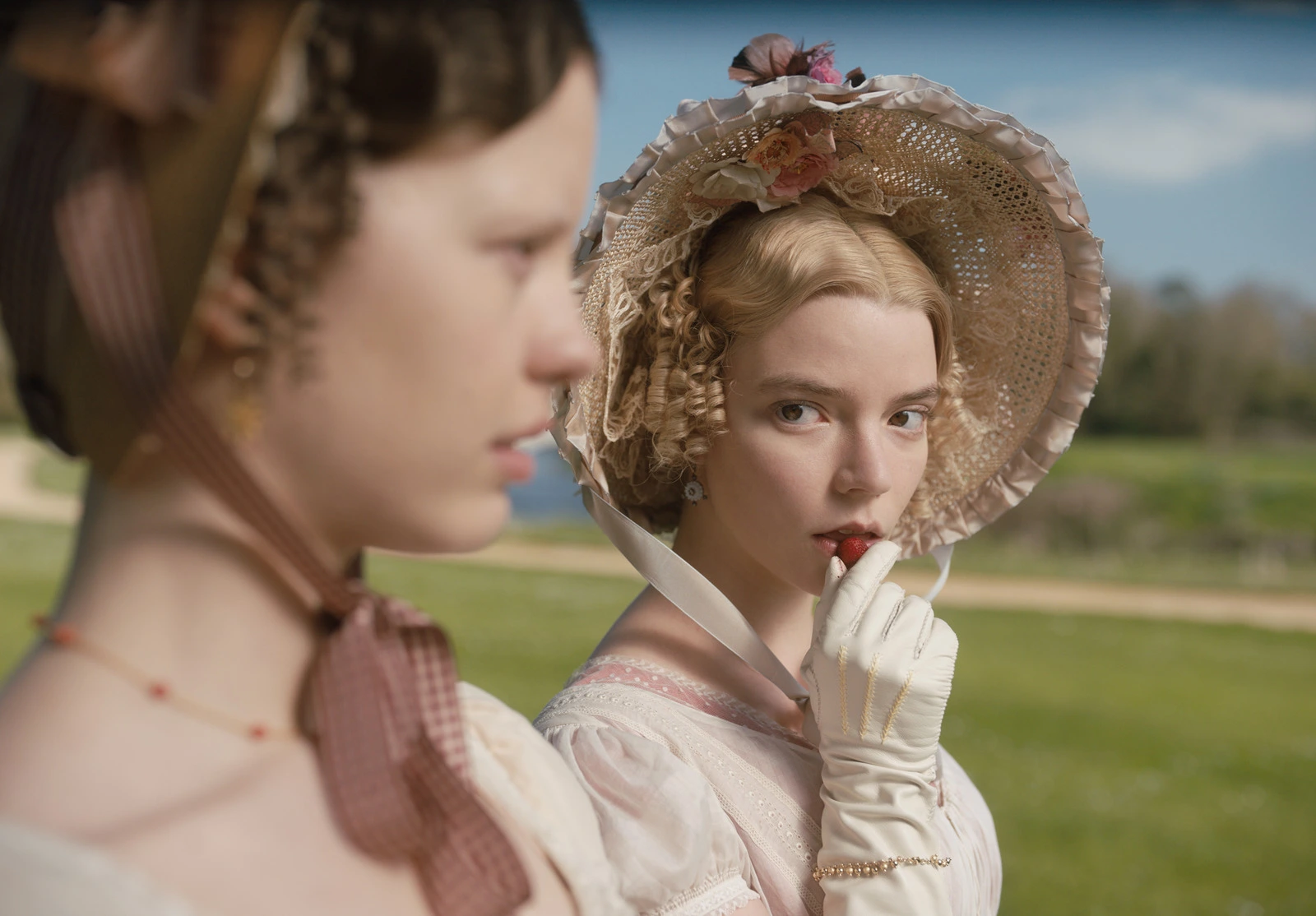 Genre: Romance, Drama
Release Date (Streaming): Mar 20, 2020
Producer: Graham Broadbent, Tim Bevan, Eric Fellner, Peter Czernin
Director: Autumn de Wilde
Writer: Eleanor Catton
The film is a biting social satire that takes place during the Regency era of England and is based on Jane Austen's book of the same name, which was published in 1815. Emma Woodhouse is a member of a pompous society, yet she is wealthy and gorgeous, and she is almost the center of that society. In order to keep herself busy, she engages in the activity of putting people up with one another and regulating the love lives of those who are close to her. The movie, much like the novel, chronicles her journey through an aristocratic society as well as the challenges she endures as she grows older, where friendships turn sour and romances come to an end until she ultimately realizes how to recognize her beloved.
Emma Woodhouse is portrayed by Taylor-Joy, who depicts her as a lively and stylish woman who can also be pampered. She brings out the necessary comments via her motions while playing her role with tremendous passion and expertise. Her performance is outstanding. Fans of Jane Austen are going to like the film, despite the fact that it sometimes strays from the original material.
"You have been a friend and comrade of the caliber that only a select few have."
Thoroughbreds (2017)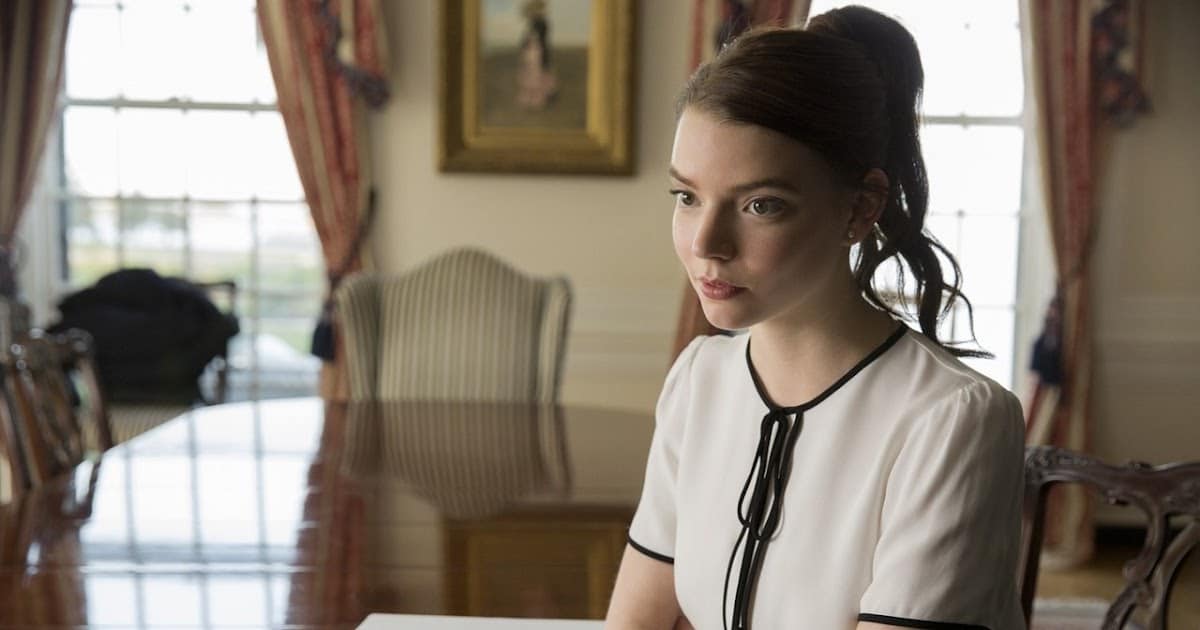 Genre: Comedy, Mystery & Thriller
Release Date (Streaming): May 22, 2018
Director: Cory Finley
Producer: Nat Faxon, Jim Rash, Andrew Duncan, Alex Saks, Kevin J. Walsh
Writer: Cory Finley
A gut-wrenching sequence depicting the euthanization of a horse serves as the opening of Finley's first feature-length film as director. The film is a blend of dark humor and the horror genre. Amanda and Lily are the closest of friends who rekindled their relationship through their common anguish and sadness. Lily wants to take advantage of the fact that Amanda does not experience any emotions by encouraging Amanda to murder her controlling and abusive stepfather in order to further her own goals. However, everything doesn't go according to plan, and very soon the girls are in the middle of a gory mess.
Anya Taylor-Joy gave performance of Lily, an intelligent and well-liked high school girl who abhors her stepfather with a passion. She is intelligent and analytical, yet she has a warm place in her heart for her buddy. Finley emphasizes the psychopathic character of females who have a craving for blood in a story that is both surprising and wickedly amusing. The fact that this was, however, at one point intended to be acted out explains the excellent pacing of the violent and gloomy humor that was there.
You must be open and honest about your feeling. Otherwise, it begins to manifest itself in ways that are passive-aggressive."
The Witch (2015)
Genre: Horror, History, Drama
Release Date (Streaming): May 17, 2016
Producer: Jay Van Hoy, Lars Knudsen, Jodi Redmond, Daniel Bekerman, Rodrigo Teixeira
Director/ Writer: Robert Eggers
When the farmer's youngest son Samuel mysteriously disappears in the year 1630 in New England, the farmer, his wife, and their other children are thrown into a state of terror and despair. Thomasin, the eldest daughter, was responsible for minding the kid at the time he went missing, thus the family points the finger at her. As doubt and anxiety increase, Mercy and Jonas, who are twin siblings, begin to accuse their cousin Thomasin of practicing witchcraft in order to put the clan's faith, devotion, and love for one another to the test.
Peaky Blinders (Steven Knight, 2013)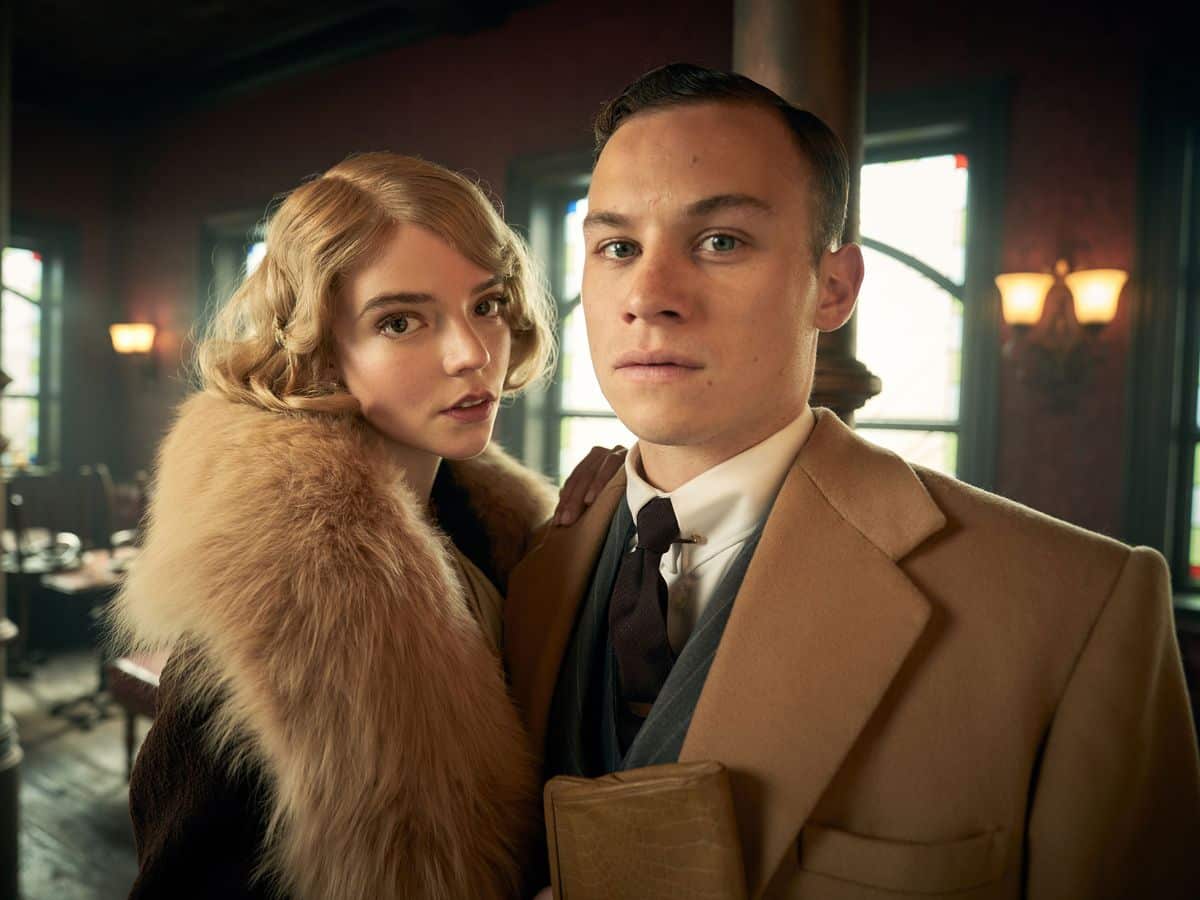 Genres: History, Drama
Premiere Date: Aug 25, 2019
Executive producers: David Mason, Cillian Murphy, Caryn Mandabach, Patrick Spence, Tommy Bulfin, Jamie Glazebrook, Steven Knight
Director: Otto Bathurst, Tom Harper, Colm McCarthy, Tim Mielants, David Caffrey, Anthony Byrne.
Writers: Steven Knight, Toby Finlay, Stephen Russe
This sombre, dark, evocative period work impacted the path of British crime dramas. It depicts the antics of the Black Country gang, known for their viciousness and penchant for hiding razor blades in their headwear. This engaging series is set in post-war Birmingham and follows Cillian Murphy's gorgeous, articulate, and ambitious Thomas Shelby.
Anya Taylor-Joy portrays Gina Gray, Michael Gray's wife, and a season 5 enemy. Taylor Joy excels as the manipulative Gina. She's manipulative and unpleasant, and continually shows her discontent with the new family on her face; power-hungry and cruel, she controls Michael's choices.
"Intelligence is valuable, no? Usually too late."
The Dark Crystal: Age Of Resistance: Season 1 (2019)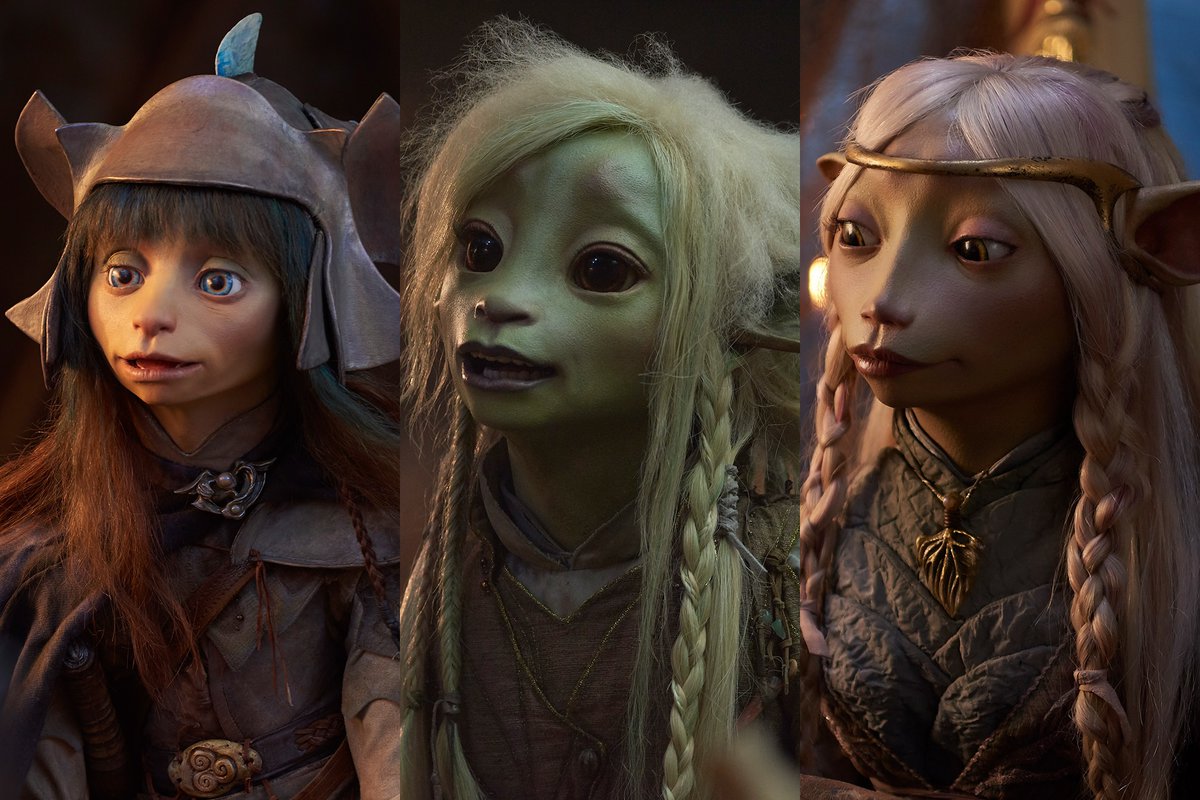 Genres: Kids family, Fantasy
Premiere Date: Aug 30, 2019
Executive producers: Louis Leterrier, Lisa Henson, Halle Stanford
Netflix and The Jim Henson Company are the companies that produce the American fantasy television series known as The Dark Crystal: Age of Resistance. It is a prequel to the film The Dark Crystal, which was directed by Jim Henson and released in 1982, and it explores the world of Thra which was designed for the first film. On the planet Thra, three Gelflings named Rian, Brea, and Deet are the instigators of a revolt when they uncover a horrible truth about their normally venerated overlords, the Skeksis, which endangers the whole world.
The Menu (2022)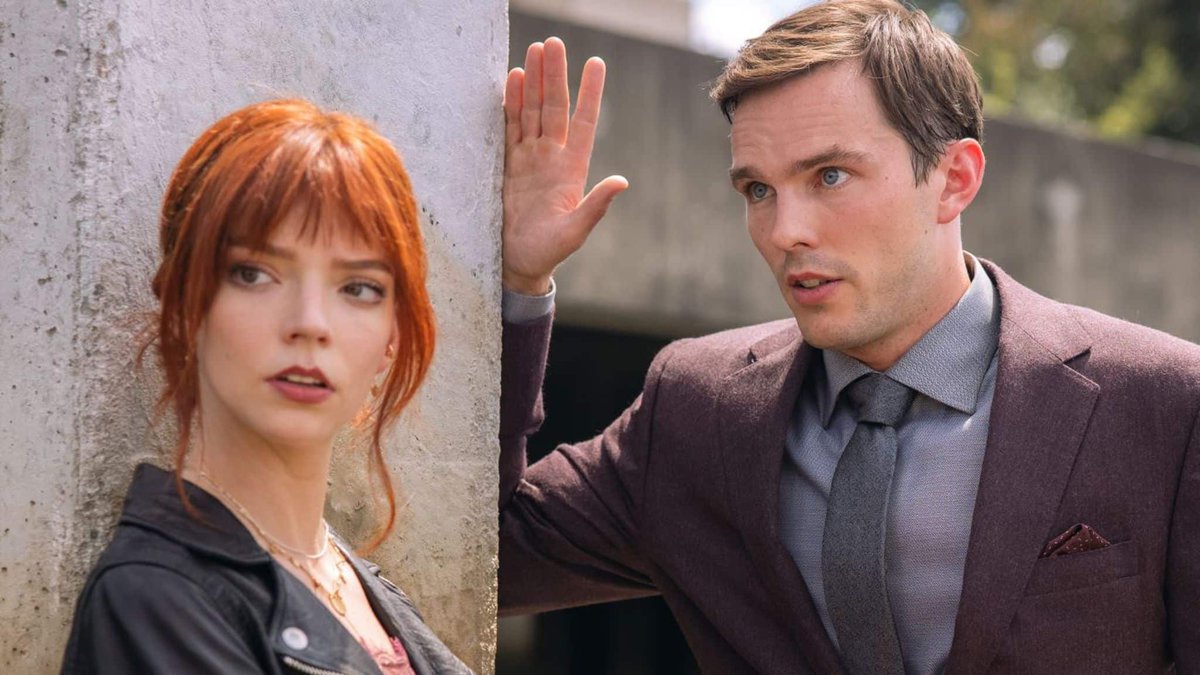 Genre:  Horror, Mystery & Thriller, Comedy
Release Date (Streaming): Jan 3, 2023
Producer: Betsy Koch, Adam McKay, Will Ferrell
Director: Mark Mylod
Writer:  Seth Reiss, Will Tracy
The Menu is a 2022 American dark comedy horror film that was directed by Mark Mylod, written by Seth Reiss and Will Tracy, based on an original tale, and produced by Adam McKay, Betsy Koch, and Will Ferrell. The film was written by Reiss and Tracy, and Tracy actually wrote the original narrative. Anya Taylor-Joy, Hong Chau, Janet McTeer, Ralph Fiennes, Reed Birney, Nicholas Hoult, Judith Light, and John Leguizamo are some of the actors that are included in this production as part of the ensemble cast. The characters of the movie are a group of people who are having dinner at an upscale establishment when they learn that the owner of the restaurant, a famous chef, has the intention of murdering them all before the night is done.
Julian explains that Tyler was personally invited to the dinner and was aware the whole time that the evening would result in the deaths of everyone who attended. It turns out that Margot is really an escort called Erin, whom Tyler hired for the evening while being well aware that she would die during their time together. Julian adds to Tyler's humiliation by making him work in the kitchen and belittling his cooking, which ultimately leads to Tyler's suicide in a storage room. Margot is asked to get a barrel that is required for the dessert after Julian comes to the conclusion that she should be a member of the crew.
The Queen's Gambit: Miniseries (2020)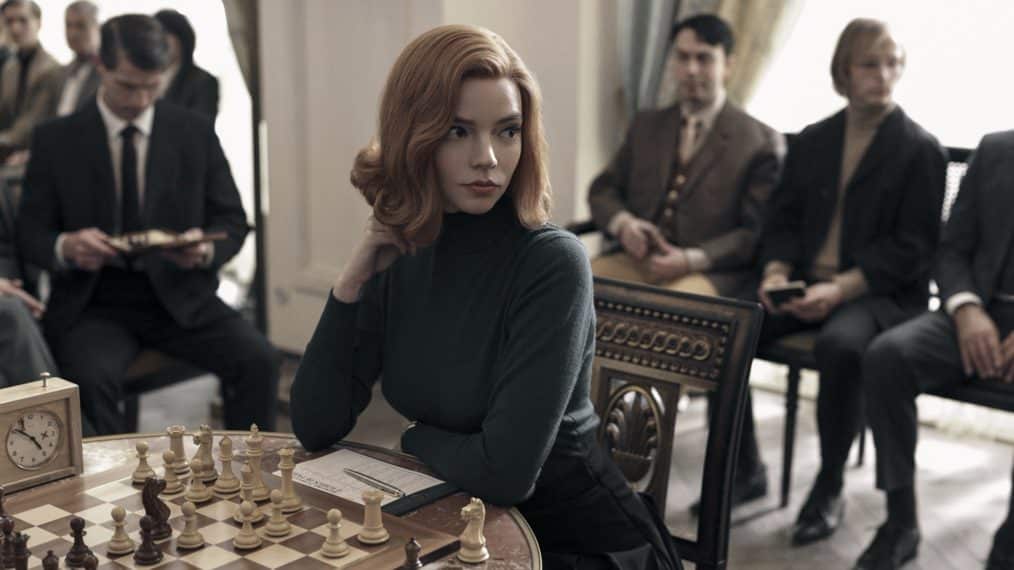 Genres: Drama, Mystery thriller
Premiere Date: Oct 23, 2020
Executive producers: Allan Scott, Scott Frank, Bill Horberg
Writer/Directed: Scott Frank
The Queen's Gambit is an American coming-of-age period drama streaming television miniseries that premiered in 2020. It is based on the book of the same name written by Walter Tevis in 1983. The term "Queen's Gambit" refers to an opening move in the game of chess. Who developed it in collaboration with Allan Scott, the author of the book and the person who holds the rights to it. The tale depicts the life of Beth Harmon (Anya Taylor-Joy), a fictitious chess virtuoso on her ascent to the top of the chess world while suffering from drug and alcohol addictions throughout the 1950s and 1960s. The story begins in the middle of the 1950s and continues till the 1960s.
On October 23, 2020, The Queen's Gambit was made available for streaming on Netflix. After a period of four weeks, it had risen to the position of Netflix's most-watched scripted miniseries, and Netflix's most popular show in 63 countries.
Last Night in Soho (2021)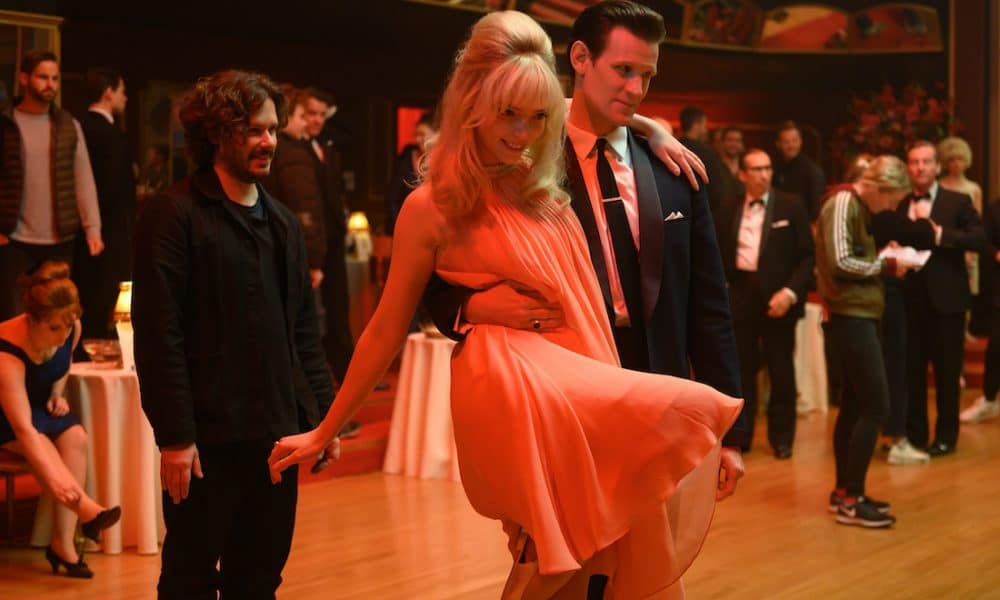 Genre:  Mystery & Thriller, Drama
Release Date (Streaming): Nov 18, 2021
Producer: Nira Park, Laura Richardson, Edgar Wright, Tim Bevan, Eric Fellner
Writer:  Edgar Wright, Krysty Wilson-Cairns
Director: Edgar Wright
Eloise, a young woman with dreams of becoming a fashion designer, has some unexplained ability to travel back in time to the 1960s, where she meets Sandie, a dazzling young woman with aspirations of becoming a singer. This occurs in the psychological thriller that was directed by the acclaimed filmmaker Edgar Wright. However, the glitz is not all that it seems to be, and the visions of the past begin to fracture and split into something that is far more sinister.
Radioactive (2019)
Genre:  Biography, History, Drama
Release Date (Streaming): Jul 24, 2020
Producer: Tim Bevan, Paul Webster, Eric Fellner
Director: Marjane Satrapi
Writer: Jack Thorne
Even after the death of her devoted spouse, Marie Curie's dedication to research remains unwavering as she works to explain the properties of radioactive materials that were previously unknown. But it is frighteningly obvious very quickly that her work may lead to applications in medicine that could save thousands of lives or applications in warfare that could ruin billions of lives. Either way, the potential impact of her work is enormous.
Morgan (2016)
Genre: Sci-Fi, Mystery & Thriller, Horror
Release Date (Streaming): Dec 13, 2016
Re Producer: Michael Schaefer, Ridley Scott, Mark Huffam
Writer:  Seth W. Owen
Director: Luke Scott
The synthetic human kid known as Morgan, played by Anya Taylor-Joy, started walking and talking after just one month of life, far surpassing the creators' wildest hopes for her development. After Morgan kills one of her caretakers, a corporate problem solver played by Kate Mara travels to the top-secret location where Morgan is being held in order to evaluate the potential dangers of letting her continue to live. After the girl escapes her confinement and begins to cause mayhem, the employees are put in a precarious situation where they are locked down with a synthesized human that is unpredictable and vicious.
Marrowbone (2017)
Genre: Horror, Mystery / Thriller
Release Date (Streaming): Apr 13, 2018
Producer: Álvaro Augustin, Ghislain Barrois, Belén Atienza, J. A. Bayona
Director: Sergio G. Sánchez
Writer: Sergio G. Sánchez
Marrowbone is a psychological horror mystery drama film that was released in 2017 in the English language. It was written and directed by Sergio G. Sánchez, and it stars George MacKay, Anya Taylor-Joy, Charlie Heaton, Mia Goth, and Matthew Stagg. Marrowbone was produced in Spain. The Marrowbone children (played by MacKay, Heaton, Goth, and Stagg) go from England to their mother's family house in Maine, where they find themselves confronted by a malevolent spirit in their own home. The film follows the narrative of the eponymous Marrowbone children. Marrowbone was shown in the Special Presentations section of the 2017 Toronto International Film Festival. On October 27, 2017, Universal Pictures distributed the film in Spain.
Playmobil: The Movie (2019)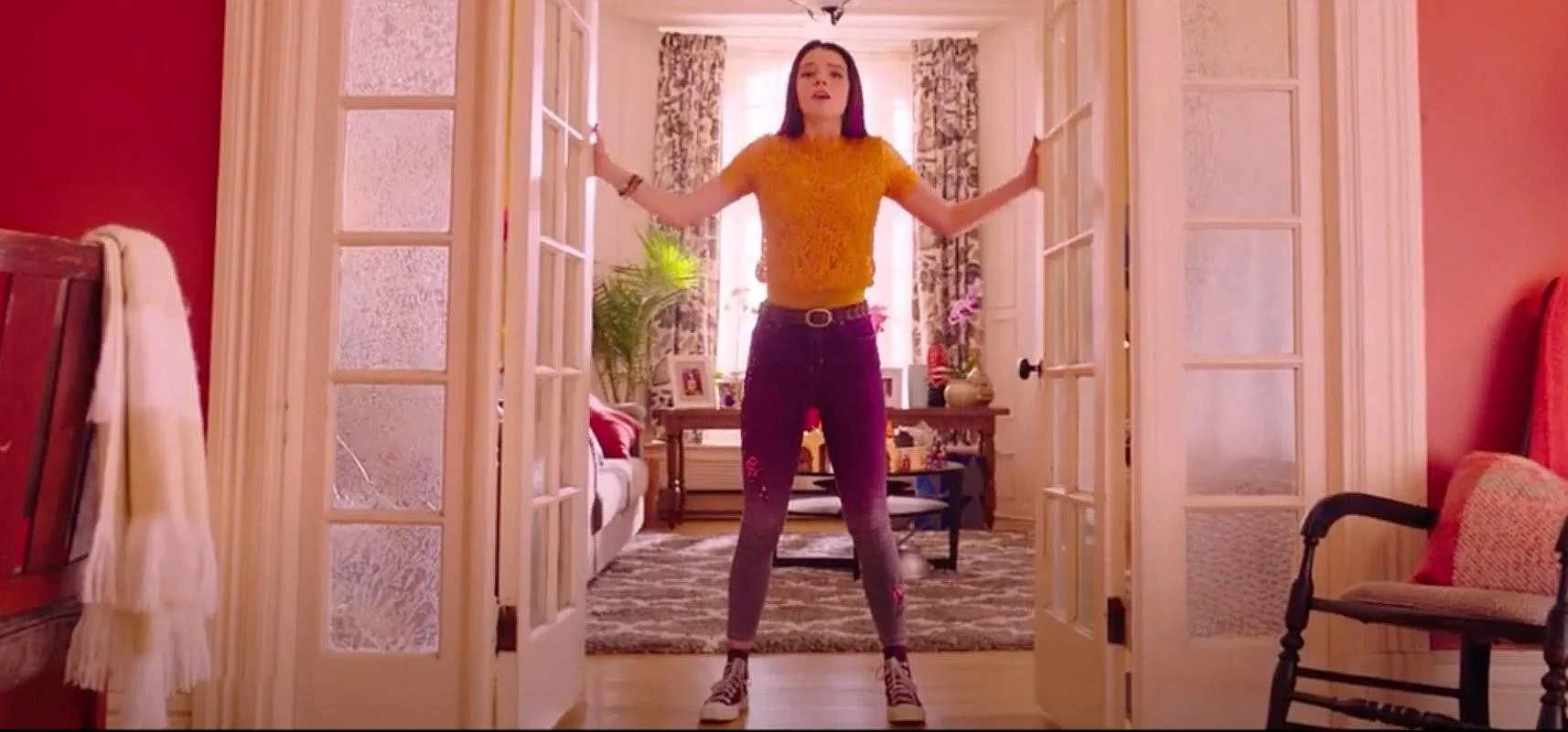 Genre: Comedy, Adventure, Animation, Kids & Family
Release Date (Streaming): Mar 3, 2020
Producer: Dimitri Rassam, Alexis Vonarb, Aton Soumache, Axel Von Maydell, Moritz Borman, Timothy Burrill, Bin Wu
Director: Lino DiSalvo
Writer:  Blaise Hemingway, Greg Erb, Jason Oremland
Playmobil The Movie is a French computer-animated adventure comedy film that was released in 2019 in the English language. The film is based on the German construction toy Playmobil. Blaise Hemingway, Greg Erb, and Jason Oremland wrote the script for the film, which was produced by On Animation Studios and directed by Disney veteran Lino DiSalvo, who is making his debut as a filmmaker. DiSalvo also devised the idea for the film.
The film follows a girl named Maria and her younger brother Charlie who discovered themselves in the enchanted land of Playmobil after being carried there by some mysterious force. They run across a variety of vibrant and humorous characters while they are there, such as robots, Vikings, knights, and pirates. But when Charlie gets up in the hands of a villainous monarch, Maria teams up with a clumsy secret agent and an ambitious truck driver in order to save her cherished sister.
Glass (2019)
Genre: Mystery / Thriller Drama Film
Release Date (Streaming): Apr 16, 2019
Producer: Ashwin Rajan, Marc Bienstock, Jason Blum, M. Night Shyamalan
Director: M. Night Shyamalan
Writer: M. Night Shyamalan
Glass is an anticipated superhero movie from the United States that was written and directed by M. Night Shyamalan. Along with Jason Blum, Marc Bienstock, and Ashwin Rajan, Shyamalan also produced the movie. In addition to being a crossover with M. Night Shyamalan's earlier film, Unbreakable (2000), as well as a sequel to that film, Split (2016), this movie is also the third and last part of the Unbreakable trilogy.
In order to carry out the mission of meting out vigilante justice on the streets of Philadelphia, David Dunn makes every effort to remain one step ahead of the law. Because of his extraordinary abilities, he found himself in direct competition with the Beast, a sadistic psychopath who has superhuman strength as well as 23 unique personalities. Their epic confrontation brings them face to face with the sinister Elijah Price, who is the ringleader of the criminal enterprise and has vital information for both of these guys.
Here Are the Young Men (2021)
Genre: Drama
Release Date (Streaming): Apr 27, 2021
Producer: Richard Bolger, Noah C. Haeussner
Director: Eoin Macken
Writer:  Eoin Macken
Eoin Macken direct and write the drama film Here Are the Young Men, which is released in 2020. The film is based on Rob Doyle's book of the same name.
The film, which is an adaptation of the critically acclaimed book by Rob Doyle, chronicles the last hurrah of three high school seniors who are determined to celebrate their newly discovered freedom with an epic and hedonistic bender. However, when a terrible catastrophe sends them tumbling, the three of them are forced to contend with the most difficult struggle of their lives: confronting the demons that reside inside them.
The New Mutants (2020)
Genre: Fantasy, Horror
Release Date (Streaming): Oct 10, 2020
Producer: Karen Rosenfelt, Simon Kinberg, Lauren Shuler Donner
Director: Josh Boone
Writer: Josh Boone, Knate Lee
In the year 2020, an American superhero horror film titled The New Mutants was adapted from the Marvel Comics team of the same name. It is a self-contained picture that is part of the X-Men film series, and it is the thirteenth and last entry in the overall series before Marvel took over the production of the films.
In fact, it seems that the events of "New Mutants" take place far into the 2020s, which are many years before the events of "Logan." Nevertheless, due to the fact that the movie is mostly self-contained, you could still see it directly after "Apocalypse" or just before or after "Deadpool 2" and it would make sense either way.
Mirage, Wolfsbane, Cannonball, Sunspot, and Magik are all teenagers when they enter a mysterious facility to get therapy that would rid them of their potentially lethal abilities. Following Dr. Cecilia Reyes's invitation to discuss their experiences, the patients' recollections quickly morph into horrific reality as they begin to wonder why they are being imprisoned and who is attempting to kill them.
In this article, we have explained some of the best Anya Taylor-Joy Movies and TV Shows but there is a huge list of famous actresses which we may discuss some other time. So, enjoy the discussed movies by Anaya Talor.
Anya Taylor-Joy's Awards and Achievements
Anya Taylor's Joy awards that she has been honored with a number of prestigious awards, including the Golden Globe Award and the Screen Actors Guild Award, in addition to receiving a nomination for the Primetime Emmy Award. She was included on the 100 Next lists published by Time magazine in the year 2021. At the 2017 Cannes Film Festival, she was awarded the Trophée Chopard for Best Actress.