The queen of Tejano music "Selena Quintanilla" was not only a late singer but was a progressing businesswoman and an elegant fashion designer too. She was one of the entertaining celebrities of the late 20th Century. Selena occupied fame through getting published in many leading magazines as she was given the title of Latin artist of 1990 Decade by Billboard magazine. Her model figure destined her to collaborate with the super famous cosmetic brand MAC and become the best-selling celebrity in the cosmetic industry.
The prospering career of Selena started in 1981 when she performed her debut while being a member of Selena y Los Dinos. She started singing professionally in 1981. Her early years were quite difficult as Selena Quintanilla was a new face in the male-dominant music industry. But not so far when she was a raised and praised star in 1987. Selena won Tejano Music Award for female vocalist not once but 9 consecutive times.
In 1992 Selena released the third studio album called "Entre a Mi Mundo".Which remained number one on US charts for eight consecutive months.
Como la Flor was one of the hit signature songs that were produced. 1994 was the peak of Selena's success as  Amor Prohibido was released and next moment it was the best selling Latin album in the US. And in her album received the award of best American/Mexican album at Grammy's awards.
The murder story of Selena Quintanilla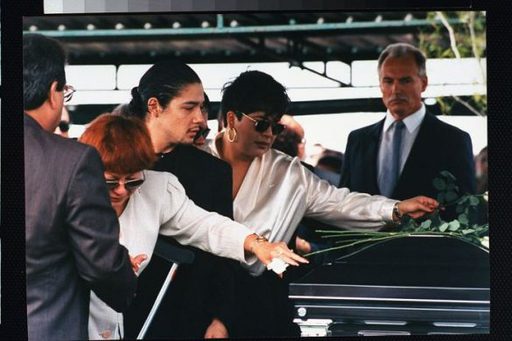 By the time Selena was tremendously famous for her singing and composing skills, she decided to open a boutique close to her fans called Selena Etc. Where Selina's fans could buy products made by herself and merchandises she was selling. Selena's parents believed that Saldivar would be the best person for the manager's occupation as he was previously a member of the fan club. Saldivar wanted to enhance her relations with Selena thus she moved closer to her. But these relations got worse as Saldivar became a business associate. The staff members of Selena were witnessing the evil intentions of Saldivar towards the business. Selena refused to believe in such conspiracy, Abraham also warned her towards Saldivar. But the friendship had laid hands on the eyes of Selena.
And the Black moment was in 1995 when Selena Quintanilla was driving back with her husband to the motel room to collect some tax documents from Saldivar. Instead, she told about a gang in Mexico that raped her. Selena was disheartened and took her to the hospital for evidence where she found out Saldivar was fooling her out. The conversation started ageing the next day in the motel room where Selena took off the ring gifted to her by Saldivar and announced she no longer trusted Saldivar. This was the moment when Saldivar took out her gun and pointed at the innocent Selena Quintanilla and shot her dead.
Who was Selena's support system – husband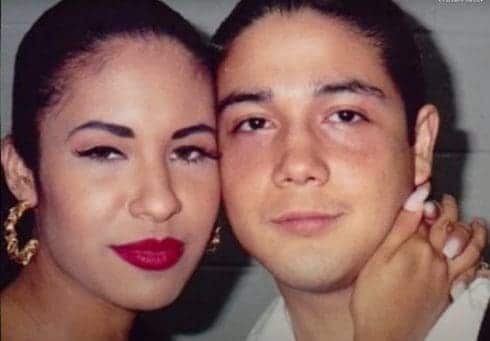 Chris Pérez was born on 14 August 1969 who is a Grammy Award-winning guitarist. He joined Selena's band and within the time they fell in love at first sight. Selena's father was against their relationship. But their unmatcheable pair convinced conservation of their relationship into the marriage of Selena and Pervaiz . They enjoyed 3 years of happy marriage. After Selena's death, Pervez was quite heartbroken and did not make a public appearance. He made an appearance with a song he dedicated to Selena called "best I can" and received a Grammy award for it. Now he works with Selena's Brother, A.B. Quintanilla III.
Who made Selena so successful?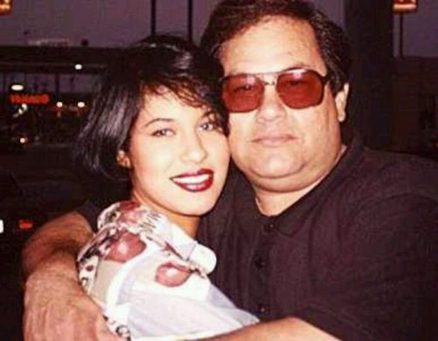 It was Selena's parents that made her become a star. Abraham Quintanilla a singer, songwriter and director gained fame during the years his new songs were released. In 1963 he met Marcella Samora and married her.
Marcella Samora is an American social worker born on 17th July 1944. The media's spotlight has failed to reach miss Marcella Samora. Thus there isn't much known for her professional activities. But Marcella runs an organization called Selena's Foundation. Marcella Samora is still in a marriage with Selena's Father Abraham. Abraham and Marcella are disheartened because of Selena's murder not only because she was a daughter to them but also because it was the one who hired that culprit, Saldivar. Apart from running the Selena foundation they also worked with the MAC foundation to fund the previous organization.
Selena's family also arranged a concert on May 9, 2020, to praise the lifecycle and work of the famous singer at the Alamodome in San Antonio. In return, the pandemic was the reason for the cancellation. It has also been heard out that now Abraham is writing a book on his departed daughter. The expected release date of the book is to be in the last months of 2021.
However, Marcella is of age  76 now, yet has the desire to remember his late famous daughter. Marcella remembers a beautiful conversation between Selena and a fan. "A fangirl appreciated the boots that Selena was wearing on the same day, Selena then took the honour of taking them off and gave it to her". That's how sympathetic she was. She didn't like negativity at all she was a girl to pick out positive scenarios in a negative one efficiently.
The Gratitude Of Netflix towards Selena Quintanilla's life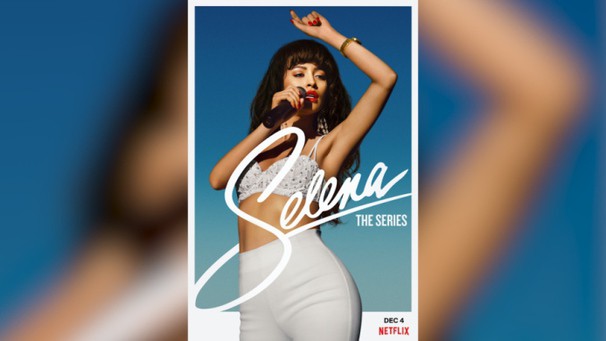 The terrific tragedy of Selena's murder made her reach the plot of stardom she never thought of reaching when she was alive. But after her death, her personality became an icon. Fans constantly search about her past life to understand who she was as in person.
A positive representation of Selena's character will help viewers uncover her personality. And will just add to the present pile of lustrous and delayed tokens. It should portray Selena as a vocal heart and born star while backing up her exposures. It is about the moments when she wasn't a star but only Selena a young woman who was making bonds with her siblings, disagreeing with her dad, or falling towards love. Thus Netflix has taken the accountability of podcasting Selena's real life in a two-part series called Selena: The series.
In December the first sequel released and became certainly popular; the series was a rise to trend on number one in Latin America. As fans were quick to point out, that the Selena portrayed in the show seemed to lack intervention the real Selena had. Selena continued to work for the band as Abraham convinced her.
The second part of the series premiered on May 4. Directed by Hiromi Kamara and Katina Medina Mora. Over the series of these nine episodes. Christian Serratus is performing Selena's character. Her gain in confidence, her fashion sense is wiser. But most importantly she is a girl of determination and doesn't have to be dependent on anyone.
Read Next: Netflix SuperStars Net worth and Love life