In the midst of a global pandemic, our beloved Jimmy (Stranger Things Star, David Harbour) got married to Lily Allen who's an English singer, and author. After a year of dating, the couple tied the knot on 7 September 2020 in Las Vegas.
David Harbour is the soul of Stranger Things, without him we couldn't imagine watching our favorite horror thriller. Although in the previous season, David's character Jim Hopper was supposedly dead, we still hope that he's alive, and held captive by the Russian. However, here, we are not concerned about Jimmy's future, right now, all we need to talk about is David Harbour's wedding.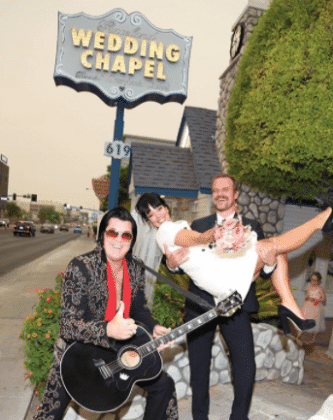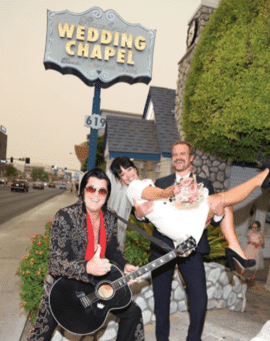 As you know Jim Hopper despite trying badly, couldn't find the right one, even when he tried to approach Joyce, he had to meet death instead. However, unlike Jimmy, David got the girl. In 2019, David began dating Lily, and finally, after a year, they have tied the knot. We can hope the same for Jimmy; may he survive, and get the girl too!
Now, let's move ahead to grab some details about the personal, and professional life of the newlyweds.
Quick Facts About David Harbour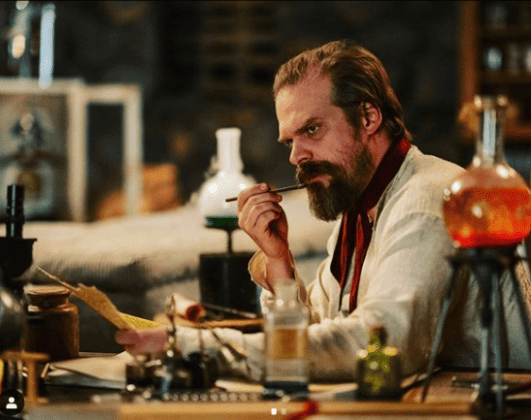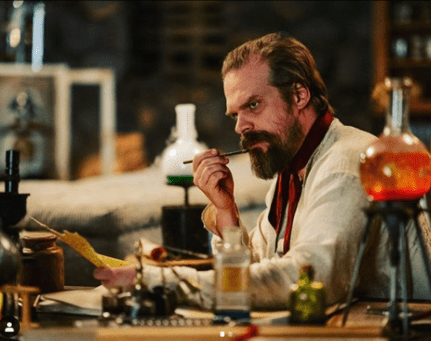 His full name is David Kenneth Harbour
He graduated from Dartmouth in 1997
He loves watching movies
Since the age of 5, he wanted to become an actor
He is really good at taking selfies
At first, he didn't believe that he will get the role of Jim Hopper
Jim Hopper is his first-ever lead character
In 2019, he played the lead role in Hellboy
In the MCU film, Black Widow, David will play Red Guardian
When he was 25, he was diagnosed with bipolar disorder
In his 20s, he struggled with alcoholism
He added a hat as a metaphor in Jim Hopper's dressing code
He himself designed Jim Hopper's hat
Sometimes while filming, David fail to be nice with the kids
He thinks that his life story is related to that of Mike's
He believes that he has learned the most from his Equalizer costar Denzel Washington
On taking a quiz "Which Stranger Things character are you" he matched with a demogoran, not Hopper
In 2016, he broke his Achilles' tendons, so he had to move using crutches
He has been nominated for a series of awards
In 2017, he won the Critics' Choice Awards — Best Supporting Actor in a Drama Series (Stranger Things)
Harbour had a crush on Winona Ryder A.K.A Joyce since he was in high school
On 6 September 2020, he got married to his girlfriend Lily Allen
Now, let's take a quick account of Lily Allen's life/
Quick Facts About Lily Allen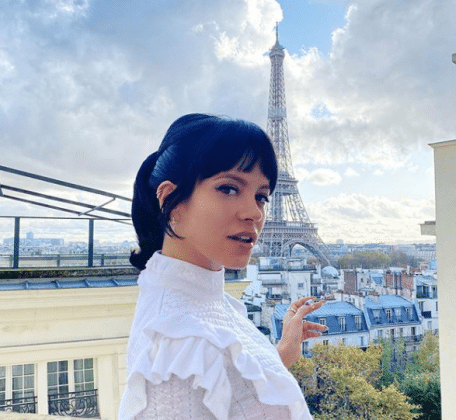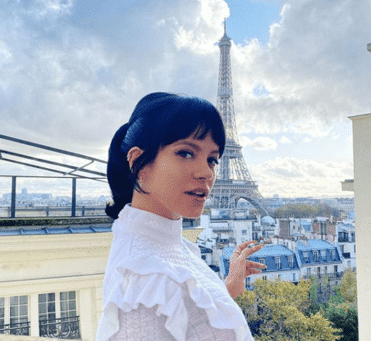 Her birthplace is Hammersmith, London
Her zodiac sign is Taurus
She quiet studying when she was 15
She is a well-renowned Engish singer, songwriter, and author
In 2007, she launcher her own clothing brand
At first, she dated Ed Simons with whom she had a miscarried child
For 7 years, a stalker named Alex Gray stalked & threatened to kill her
Alex Gray even broke into her house which caused her to move away
She is quite outspoken
Her outspoken posture lead her to be involved in various controversies
From 2011 to 2018, she was married to Sam Cooper
In 2020, she married David Harbour
Lily is 10 years younger than David Harbour
She has two children with Sam Cooper
Wanna see David and Lily's wedding photos? Okay, have a look below then!
David Harbour and Lily Allen's Wedding Photos
The Stranger Things star David Harbour and the famous English singer Lily Allen married this September on 7th. 2 days after their simplest yet elegant wedding, the couple took this news to Instagram. They posted their wedding photos on their Insta profiles shocking their fans with their wedding news.
You can see in the images posted below, how happy they both are. Lily, the food lover seems to be exciting enough on her big day. Lily's daughters can also be seen there: Papa David is all happy to have two little cutie pies.
David posted a wedding picture with a caption saying "In a wedding officiated by the king himself, the people's princess wed her devoted, low born, but kind credit card holder in a beautiful ceremony lit by the ashen skies courtesy of a burning state miles away in the midst of a global pandemic.
Refreshments were served at a small reception following"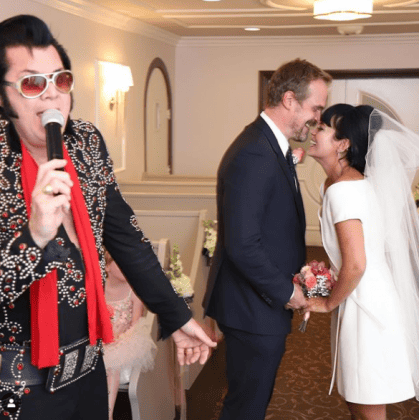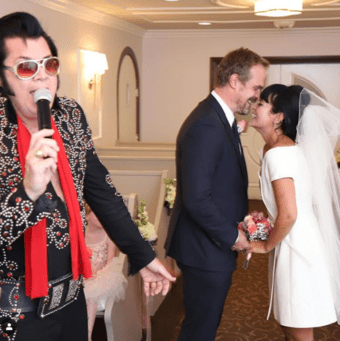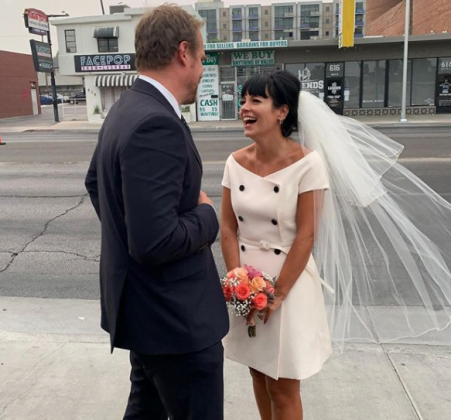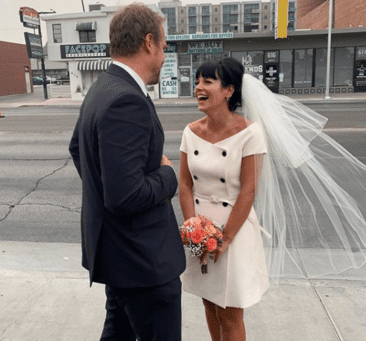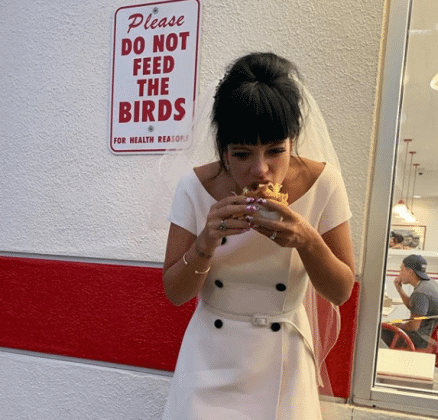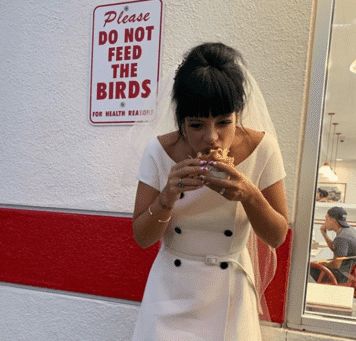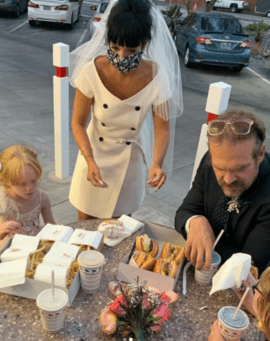 Good Luck and Wishes For This Newlywed Couple! May Lily get to live her life the way she always wanted; may David fleck away all of her past miseries and present worries. We really wish that the couple and their daughters live happily forever!