Harry Potter star, Tom Felton A.K.A Draco Malfoy has recently posted a photo on his Instagram account where he can be seen dressed up for his new role. Leaving the film title unknown to us, Tom Felton revealed his new film's release date. We all know what he's talking about: Tom Felton starter Netflix film A Babysitter's Guide to Monster Hunting will release on 14th October 2020.
Suspense, suspense, suspense! This is what keeps us more engaged with the film, and TV industry. A year ago, it was announced that Netflix is working on a live-action adaptation of A Babysitter's Guide to Monster Hunting book series. Now, finally, we have got its release dates.
Before rushing up into details of Tom Felton's new character and amazingly stunning avatar, we would like you to catch some quick facts about the story of the upcoming film.
A Babysitter's Guide to Monster Hunting
A Babysitter's Guide for Monster Hunting is a children's book based film series. This is a 3-book-series, written by Joe Ballarini. Rachel Talalay who has plenty of experience in directing multiple horrors, and supernatural series, has been reported to direct this film.
About the story of the film, it is based on the first book in the trilogy. There's a secret society of badass people who are in charge of protecting children from monsters. These monsters, for real, live under children's beds. The film adaptation focuses on the story of Kelly Ferguson as the monsters kidnap the kid he was hired to babysit. Following the disappearance of the kid, the secret society of child protectors A.K.A monster hunters recruits the babysitter Kelly Ferguson to find and protect his charge.
So, what we expect to see in the film is that Kelly. A naive babysitter along with a bunch of monster hunters will embark on a new journey of her life. Unbeknownst everyone, there are monsters who live under the beds of children and abduct them. Moreover, you must take account of the fact that all those children whom they protect are somehow special. As they are meant to change the world.
Anyhow, meanwhile all the saving, and monster hunting, the newly recruited baby sitter will be hella confused. Let's see will the fierce babysitter give her a comfort zone or a hell out of nowhere!
Tom Felton's New Yet Supercool Avatar 
An hour ago, our favorite Harry Potter star Tom Felton who also played Alchemy in The Flash. He posted a photo revealing his new character's look as well as a release date for his new film.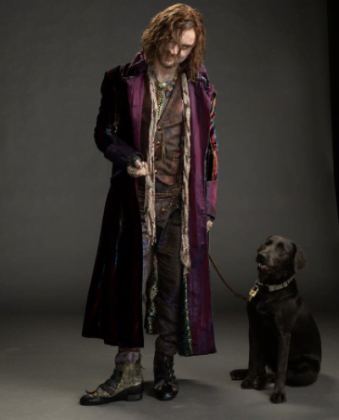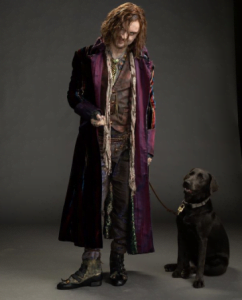 Although he neither mentioned the character name nor revealed the film title. We know exactly what he hinted at: A Babysitter's Guide to Monster Hunting is due for release on 14th October 2020.
This October, on 14th, our Tom Felton will arrive on Netflix as a Monster hunter. It's gonna be exhilarating watching him in an all-new thrilling avatar.
The most interesting and funny thing about Tom's post is that at first all of the people including us mistook him for the Harry Potter character Sirius Black. Tom's all dressed up like Sirius black, especially the dog by his side strengthens his resemblance with the black.