Evan Thomas Peters, the American actor, was born on January 20, 1987. He started his acting career in the drama movie Clipping Adam in 2004. Then, from 2005 to 2006, he starred in the ABC science fiction series Invasion. Evan Thomas Peters was reared inside the Ballwin area after his birth in St. Louis, Missouri, to parents Julie and Phillip Peters.
His father is The Charles Stewart Mott Foundation's vice president of administration. Peters was brought up in a Catholic household and went to Catholic school. Andrew is his older brother, while Michelle is his older paternal half-sister. This article will briefly discuss the best Evan Peters movies and TV shows.
Career Beginning
Producer Michael Picchiottino selected Peters at his second audition for the role of Adam Sheppard in the movie Clipping Adam. He received the Best Breakthrough Performance prize at the Phoenix Film Festival. He starred in Seth Wosmer in the first season of the Disney Channel series Phil of the Future from 2004 to 2005.
In the following year, Peters appeared in multiple supporting roles in the movies An American Crime, Gardens of the Night, Never Back Down, and its follow-up, Never Back Down 2: The Beatdown. Over another drama, "One Tree Hill" on The CW, he played Jack Daniels regularly in 2008. But he kept performing in movies and TV shows.
Evan Peters Movies and TV shows.
Peters moved to Grand Blanc, Michigan, with his family in 2001, where he pursued modeling and took local acting classes. Before moving to Los Angeles at 15 with his mother to pursue his acting career, he completed Grand Blanc Community High School. He had been a senior at Burbank High School when he started homeschooling.
So throughout ten seasons, from 2011 to 2021, Peters played various characters in Ryan Murphy's FX anthology series American Horror Story. He was awarded a Primetime Emmy for Outstanding Supporting Actor for portraying a detective in the HBO crime miniseries Mare of Easttown.
He also received Golden Globe for Best Actor for playing the lead role in Murphy's Dahmer – Monster: The Jeffrey Dahmer Story, a Netflix series. In movies, Peters has acted in supporting roles such as Peter Maximoff/Quicksilver in the X-Men film series and the superhero movie Kick-Ass.
For his role as a rebellious student in the heist movie American Animals, he was even nominated for a BIFA Award for Best Supporting Actor.
The American Horror Story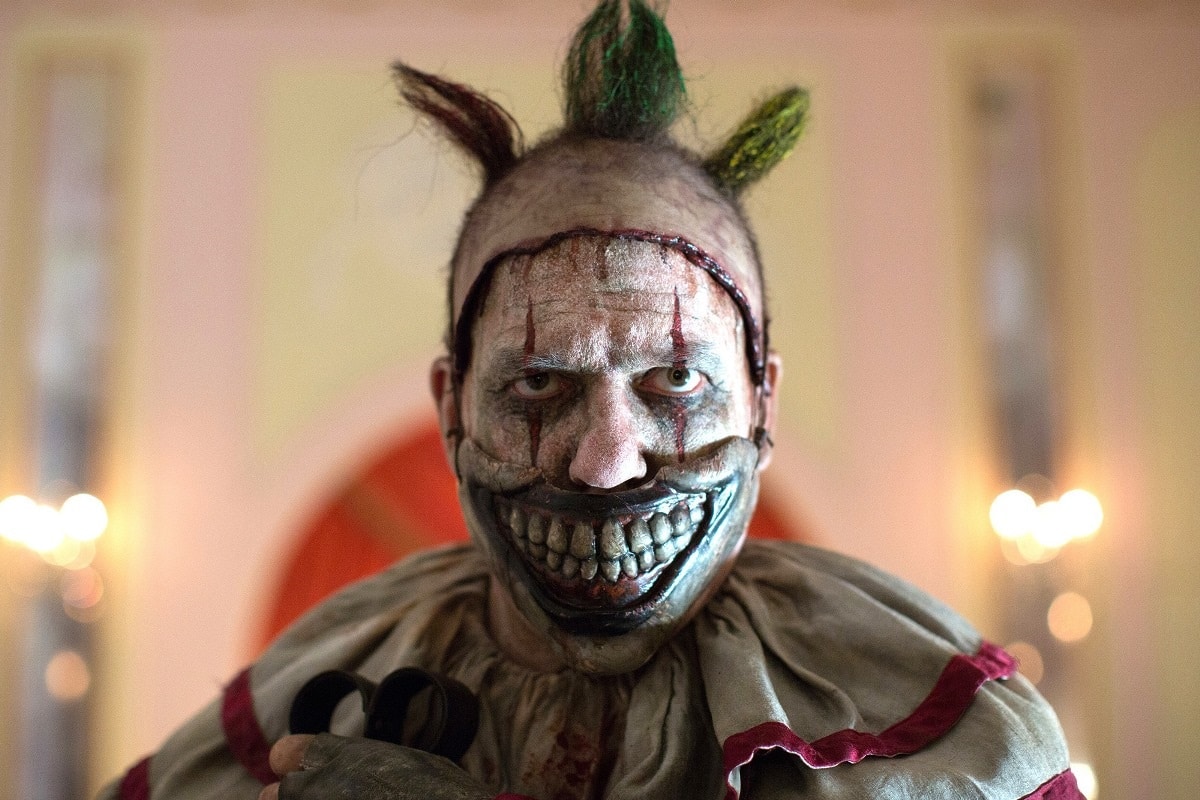 Tate Langdon, a teen, was Peters' breakout character. He plays Kit Walker in the show's second season, named Asylum, who was falsely convicted of killing his wife. For this effort, he was awarded an Award for Best side Actor – Series, Miniseries, or Television Film. In the third season, he played Kyle Spencer, a frat boy who was killed and then returned to life as a monster akin to Frankenstein's monster called Coven.
In the fourth season of the show Freak Show, he played Jimmy Darling, a circus performer with deformed hands. Later on, he even acted in the fifth season of The American horror story,
Dark Phoenix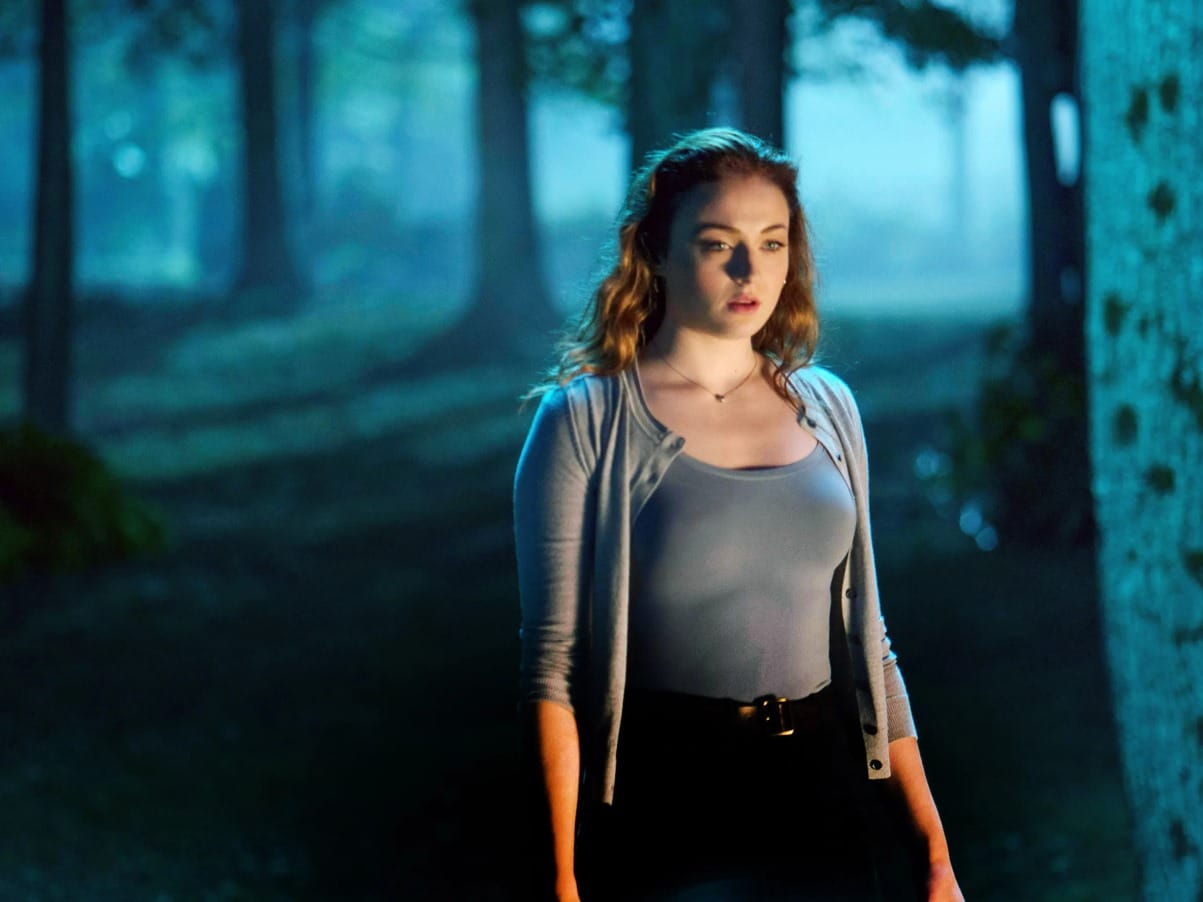 He reappeared in the role of Quicksilver in the Dark Phoenix sequel in 2019. After The Walt Disney Company acquired 21st Century Fox, all X-Men-related characters were returned to Marvel Studios. Peters surprisingly showed up in the Disney series WandaVision in 2021, playing a different version of his X-Men character, later discovered to be a fake named Ralph Bohner.
Peters won the Primetime Emmy for Outstanding Supporting Actor in a Limited or Anthology Series for his work in Mare of Easttown, an HBO miniseries about just a troubled police investigator.
Adult World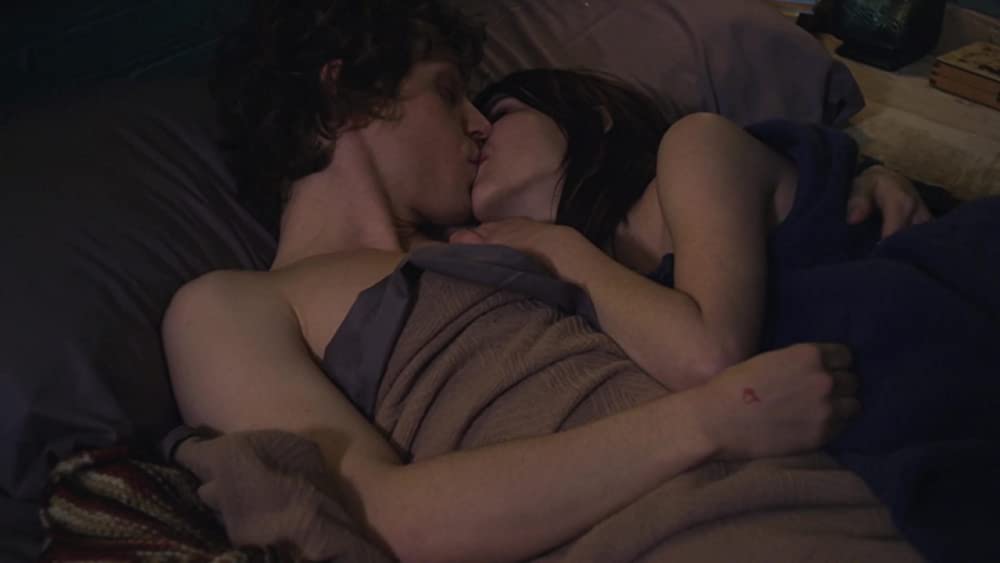 American comedy movie Adult World was released in 2013 and was written and directed by Scott Coffey. It made its Tribeca Film Festival premiere on April 18, 2013, and IFC Films distributed it in a limited cinema and on online video on February 14, 2014. On April 18, 2013, the movie had its world premiere at the Tribeca Film Festival.
Adult World now has a 52% rating on Rotten Tomatoes, having received many reviews. The film has a 61/100 rating on Metacritic, claiming "Generally good reviews.
List of Evan Peters Movies And TV Shows
| | |
| --- | --- |
| American Horror Story | Since 2011 |
| Dahmer – Monster: The Jeffrey Dahmer Story | Since 2022 |
| Mare of Easttown | 2021 |
| X-Men: Apocalypse | 2016 |
| WandaVision | 2021 |
| Kick-Ass | 2010 |
| Never Back Down | 2008 |
| The Office | 2005 – 2013 |
| Sleepover | 2004 |
| X-Men: Days of Future Past | 2014 |
| Adult World | 2013 |
| American Animals | 2018 |
| Pose | 2018 – 2021 |
| Dark Phoenix | 2019 |
| Deadpool 2 | 2018 |
| Phil of the Future | 2004 – 2006 |
| One Tree Hill | 2003 – 2012 |
| Never Back Down 2: The Beatdown | 2011 |
| An American Crime | 2007 |
| The Pirates of Somalia | 2017 |
| The Lazarus Effect | 2015 |
| Safelight | 2015 |
| Snow Ponies | |
| Clipping Adam | 2004 |
| The Mentalist | 2008 – 2015 |
| I Am Woman | 2019 |
| The Good Doctor | 2011 |
| Sofia Coppola's Little Mermaid | |
| The Days | 2004 |
| Elvis & Nixon | 2016 |
| American Horror Story: Freak Show | Since 2014 |
| American Horror Story: Coven | Since 2013 |
| American Horror Story: Apocalypse: Extras | Since 2018 |
| Marvel Studios: Assembled | Since 2021 |
| The Accomplice | 2017 |
| Szörnyeteg: A Jeffrey Dahmer-sztori 1. évad | |
| Invasion | 2005 – 2006 |
| Get Back Jack | |
| American Animals Sneak Preview | Since 2018 |
| American Horror Story: Podwójny seans | |
| American Horror Story: Asylum: Cast and Creators Live at PALEYFEST | Since 2013 |
| The New Mutants | 2020 |
| Gardens of the Night | 2008 |
| American Horror Story: Double Feature | Since 2021 |
| DAHMER Türkçe Dublaj | |
| Out of the Shadows: Meet the House Ghosts | |
| Remarkable Power | 2008 |
| Easttowni rejtélyek 1. évad | |
| Amerikai Horror Story 2.évad | |
| Queen | 2011 |
| Amerikai Horror Story 4. évad | |