Selena Marie Gomez, the pop star sensation that makes herself reach the height of being one of the greatest singers in Hollywood. Now she is one of the best actresses and singers who has got many hits on their list. The singer is into the top biggest Billboard many times. Selena has got a very powerful and soothing voice at the same time. Our favorite Selena connected many hearts with her songs and still going! The singer was born and raised in Texas. She starts her career by appearing on the children's television series Barney & Friends. In 2008, Selena takes her first step towards Hollywood records by releasing Tell Me Something I Don't Know. The singer made her chart debut in the US hot 100 with this song. This was a single from another Cinderella Story soundtrack. 
Apart from all that information let's dive into our main topic. In this article, we are going to tell you which are the best 5 hit songs by Selena Gomez! Selena has an amazing collection of romantic songs. That is surely going to melt your heart. If you are looking for love songs and missing your beloved then Selena has a great range of love songs on her list. 
1. Same Old Love (Album: Revival)
Same Old Love is a song recorded by Selena Gomez. They recorded and then released it on her second studio album Revival. The song was released as the second single from the album Revival. This single was written by Charlie XCX, Ross Golan, and by its producers Stargate and Benny Blanco. The song was especially inspired by her relationship with her father. In an interview, she explained that that the lyrics are about those different stages in a relationship. And the feeling of getting rid of everything toxic in our life.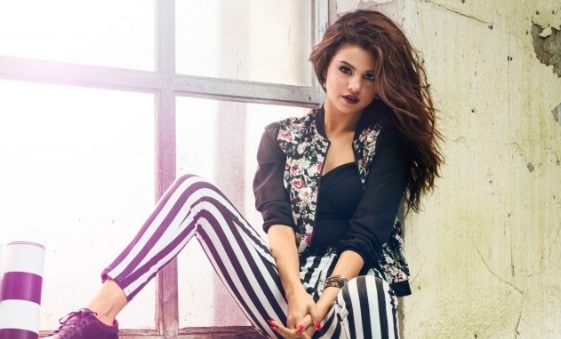 2. The Heart Want What It Wants (Album: For You) 
The Heart Want What It Wants is the lead single of our favorite album by Selena Gomez For You. Written by Selena Gomez and David Jost, and released on 6 Nov 2016. For you was the first greatest hits and notable album of Selena Gomez. In this single Selena has something to say about her relationship with Justin Bieber. She said "the biggest problem I had this year (even with Justin and being on his side) was identity. The song is an emotional pop song that is totally about Justin Bieber (if we are going, to be honest).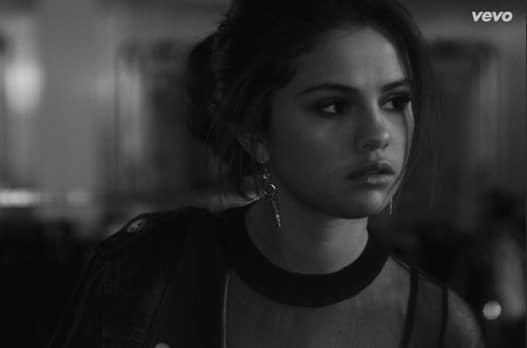 3. Lose You To Love Me (Album: Rare)
Here comes another song about Justin Bieber. Okay, let's be real fans say that! The song is from her third studio album Rare. The song stands as the fourth track on the album Rare. Written by Julia Michaels and Justin Trantor, produced by Mattman and Robin. Released on 23 October 2019. Lose You To Love Me is a pop ballad with powerful lyrics about discovering one true self. Backed by piano, choir, and strings. Selena released this song years after splitting from Justin Bieber. People say that this song is about Justin because of her lyrics. She says "I found myself protecting people who don't protect me because I didn't want to start anything". Your thoughts?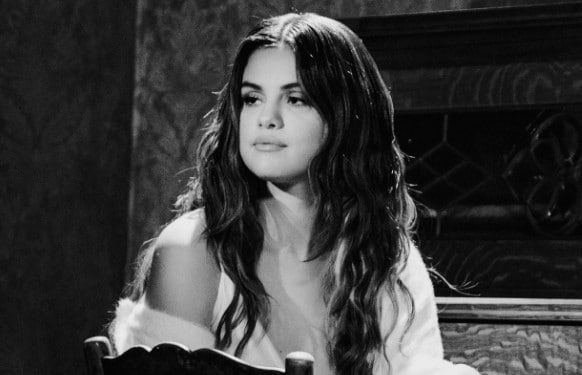 4. Back To You (Album: 13 reasons why season 2) 
Back To You is a song written by Selena Gomez, Parish Warrington, Diederik Van Elsas, Amy Allen, and Micah Premnath. Produced by Ian Kirkpatrick and Trackside. Released on May 10, 2018. As the lead single from the second season of 13 reasons why. The imaginary music video was inspired by the 1965 French New Wave film "Pierrot Le Fou". The music video takes much place in a fantastical world. 
5. Fetish (Album: Rare) 
Fetish is another song by our favorite artist Selena Gomez. Featuring guest vocals by Gucci mane. Written by Selena Gomez, Gucci mane, Chloe Angelides, Bret Mc Laughlin, and Gino Bartlett. The single is produced by Jonas Jeberg, Joe Khajadourain, and Alex Schwarts and relead on 12 July 2017. The music video comes out from the shared love for horror films. Gomez says that it was too much crazy for her when she first heard "Fetish". She picturized this song to the backdrop of horror.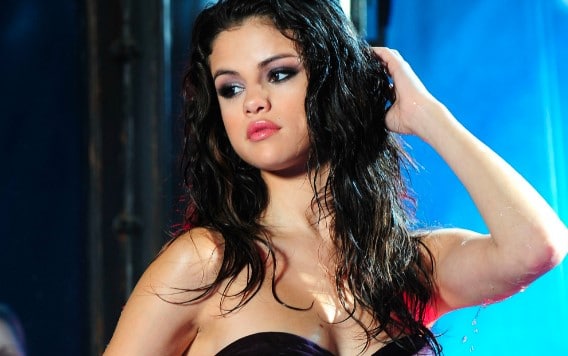 Selena Gomez sets the record straight on 'ominous headlines' about 'signing life away to Disney
As a female in my position, I was dealt with and I've just had flawless encounters, so I'm appreciative for that.' The previous teenager star originally rose to distinction at 15 years old assuming the part of Alex Russo in the Disney Channel show Wizards of Waverly Place, which ran from 2007 to 2012. 
We are ONE WEEK away from @OnlyMurdersHulu ‼️ pic.twitter.com/OfxvAxR2wp

— Hulu (@hulu) August 24, 2021
I transferred ownership of my life to Disney at an extremely youthful age and I didn't realize that is the thing that I was doing,' said the star prior in the month during a pressboard for her impending Hulu show Only Murders in the Building. 
'She was only a child and I didn't have a clue what she was doing. She was simply going around the set,' she added. 
Selena's Only Murders in the Building co-star Steve Martin likewise tended to the relaxed idea of her underlying remarks. Saying during the Radio Times talk: 'I was there when Selena said that and it was said in the most carefree, clever, jokey way. 
'And afterward, I see it gets awkward– now and again they'll say she was kidding and once in a while they have it as a foreboding feature – however, it was totally only all for entertainment only. 
'I've transferred ownership of my life to Marty Short ~ Selena!
Since Wizards of Waverly Place, Selena has shown up, both as herself and in character. However, Only Murders in the Building marks her first principle job. The entertainer is additionally making a re-visitation of Disney since her new show will be delivered on Disney+ universally. And the mouse-eared monster likewise claims a larger part share in Hulu. Selena, Martin, and individual co-star Martin Short play a threesome of genuine wrongdoing obsessives living in a similar structure in New York in this new parody. So what are your thoughts on this fantastic story of the singer Selena? Drop in the comments!