Rent-A-Girlfriend is a Japanese romantic comedy manga series whose representer and writer is Reiji Miyajima. The stars and cast of season 1returning back for season 2. The first season of Rent-A-Girlfriend concluded in September 2021, but season two 2022 may have only just begun. Rent-a-Girlfriend Season 2 Starts in July 2022 with a New Trailer release, this is a question to know about? A teaser trailer is released by an animation director Kanna Hirayama for the new upcoming second season with the announcement.
Trailer of  the Season 2:
Video Credit@JP Anime
The story is based on the popular manga series by Reiji Miyajima. The tricks of Kazuya and his rental girlfriend woes returning back to Japanese TV screens in July 2022 with the new season of the Rent-a-Girlfriend season 2 will start on an anime TV.
Rent-A-Girlfriend Season 2 Plot
The Season 1 final episode ended with quite a few interesting events. Mami actually rented Chizuru and then faced her about Kazuya, revealing that she knew the true nature of her and Kazuya's relationship.
Rent a girl centers 20 years old that he after being dumped by his girlfriend Mami Nanami, he gets downhearted. He decides to use a dating Aap where one can rent girlfriends. Additionally, Kazuya is nature-wise simple and often lies and gets into trouble. After the dumping, Kazuya turns hopeless on getting a love life. However, the situation entirely changes when Kazuya introduces Chizuru to his hospitalized grandmother, who takes a liking to the girl. Kazuya and Chizuru also come to know that they're neighbors. The series starts where Kazuya often gets into trouble due to his ungraceful and odd character. However, Chizuru denies it by saying that Kazuya is really her boyfriend.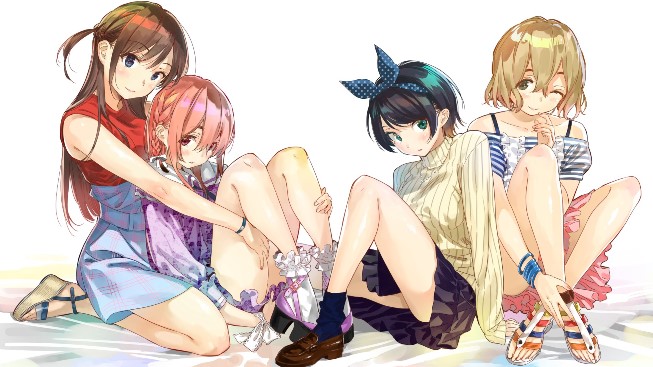 Since Kazuya is already met the entire leading rental girlfriends in season 1, the following focus is on the drama side. As for Season 2, the main focus will be on Mami Nanami and Ruka Sarashina. Ruka is madly in love with Kazuya. On the other side, Mami hates Kazuya due to unknown reasons.
However, both the characters will face off each other during a cunning conversation. The fans of Chizuru and Sumi don't need to get downhearted. Since Chizuru and Sumi get already a great fandom through season 1, Crunchyroll will also give them equal focus. So, Rent-A-Girlfriend Season 2 will cover up all the factors that the fans desire.
The Cast Members of Season 2
The previous cast members are to be returning, hence, the production has yet to make an announcement regarding new additions. While some cast members will be back for a second season, they will still issue in new characters.
There are some prominent members for Rent-A-Girlfriend Season 2
Sora Amamiya as Ichinose Chizuru
Aoi Yuuki as Mami Nanami
Nao Touyama as Ruka Sarashina
Shun Horie as Kazuya Kinoshita
Rie Takahashi as Sumi Sakurasawa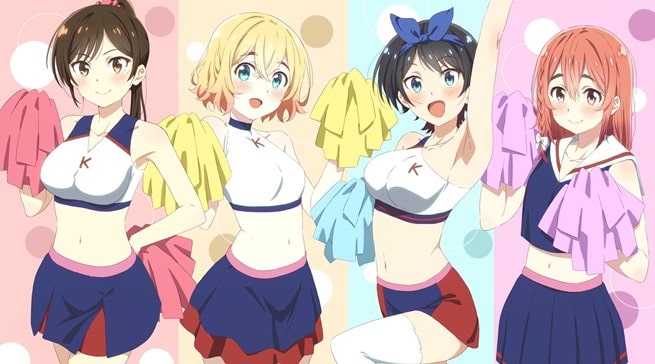 What Do We Know About Rent-A-Girlfriend Season 2?
The announcement that Rent-A-Girlfriend will return back for season 2, shares just a few minutes after the season one finale when it airs on Crunchyroll on 26th September 2020.
The decision to continue production on an anime typically relies on two factors, overall popularity and the availability of source material. The official trailer for season 1 aired in 2020.
Trailer of the Season 1:
Video Credit@anime dub library
Rent-A-Girlfriend is a Japanese rom-com manga series that debuted on July 12th, 2017, and got an anime adaptation in 2020. The first season of the anime consists of 12 episodes. Moreover, the manga has 24 volumes that are still ongoing. COVID-19 pandemic might have probably delayed the series from releasing another season the year after Season 1. According to Nikkei Asia's report Japanese animation studios to get panic due to the pandemic, so a 2022 release makes sense.
Though Crunchyroll announces its second season of the anime, it is delayed due to the pandemic. But at the same time, fans have been eagerly waiting for the romantic –comedy anime. However, Rent-A-Girlfriend Season 2 will debut in 2022, but the production house yet announced any fixed date regarding the release. So, we could only wish to see the premiere of season 2 soon, which the series will premiere in summer 2022. According to an assumption the anime will release between June to August.
As Crunchyroll reported that Season 2 of "Rent-a-Girlfriend" has to release in July 2022, though the specific date is unknown.
Rent-a-Girlfriend Season 2 Starts in July 2022; New Trailer Released is a riddle for fans of the show.
An official plot synopsis of "Rent-a-Girlfriend" Season 2 has yet to be announced.