The crime of the century is an upcoming documentary that will stream on HBO. The documentary examines Big Pharma and the opioid (narcotic) crisis.
The film has written and directed by Alex Gibney. Gibney is an American documentary film director and producer. He is a figure who had worked on controversial subjects throughout his career. Above all his work Going Clear: Scientology the Prison of Belief has won three Emmys in 2015 for his outstanding work. He also has produced and written The Inventor Out for Blood in Silicon Valley.
The film Taxi to the Dark Side won Academy Award for Best Documentary feature in 2007. Moreover his Enron: The Smartest Guys in the Room was selected for Oscar in 2006. After working on such topics he is the best filmmaker to choose the opioid crisis.
Gibney also produced this upcoming documentary with Sarah Dowland and Svetlana Zill. The list of executive producers includes Stacey Offman, Richard Perello, Todd Hoffman, Aaron Fishman, senior Tina Nguyen, Nancy Abraham, and Lisa Heller.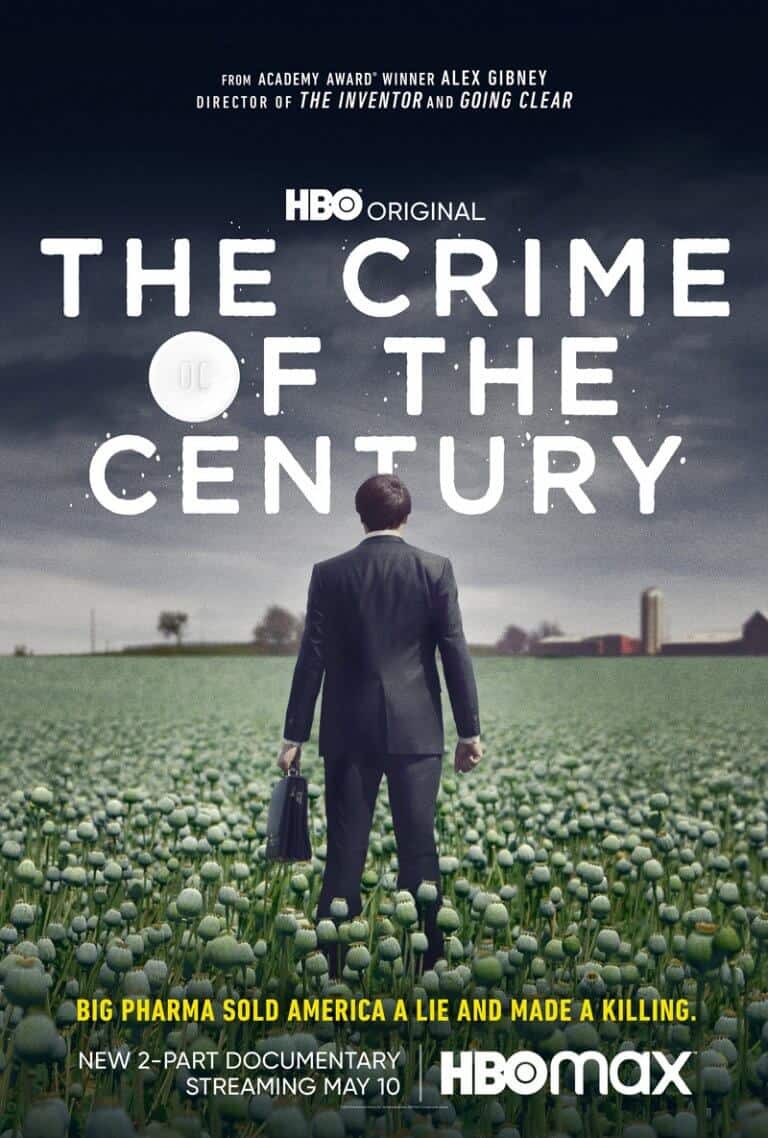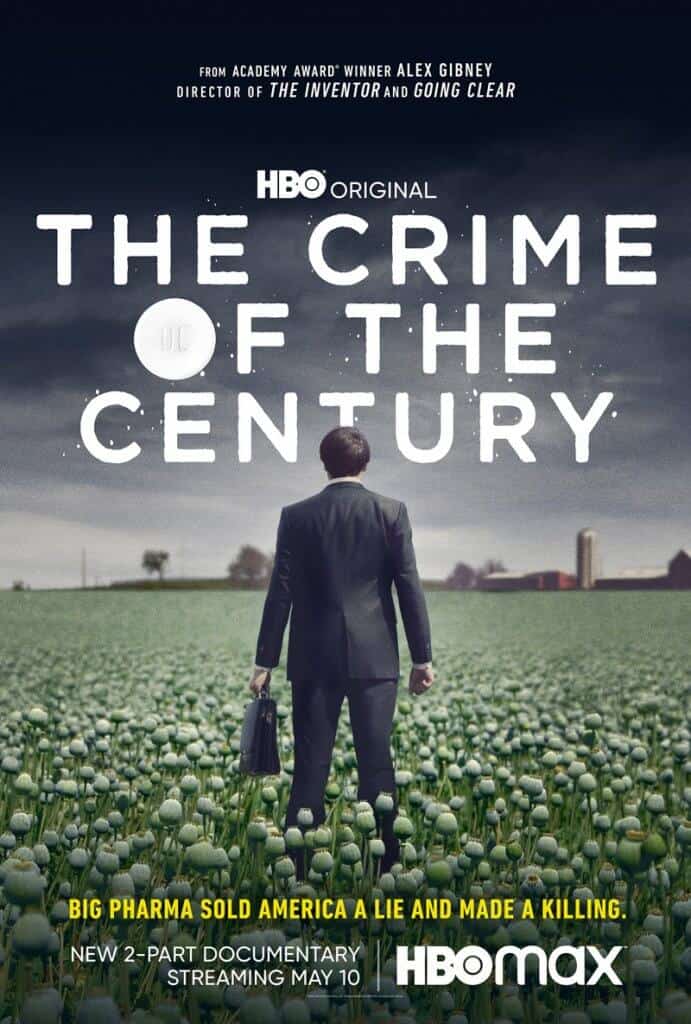 The cast of Crime of the Century
Cast members of the film are below.
Lenny Bernstein
Roy Bosley
Alec Burlakoff
Scott Higham
Sari Horowitz
Patrick Radden Keefe
Andrew Kolodny
David Lazarus
Sidney Caleb Lanier
David Lazarus
Anna Lembke
Barry Meier
Jonathan Novak
Paul Pelletier
Joe Rannazzisi
Mark Ross
Giles Sartin
Art Van Zee
Lynn Webster
Fred M. Wyshak Jr.
Nathaniel Yeager
Opioid Addiction Cause Earning Dollars and Lives Loss
The released trailer of the crime of the century highlights patients, medical professionals, journalists, authors, whistleblowers, investigators, insiders, and others. All these entities point out the working of big pharma. It is about how it manipulates its money, marketing strength, and political influence. In addition, the entities also spotlight the pharma's over-production of opioid, its overprescription, and its unethical distribution by manipulating government regulations. Consequently, it ends in perpetuating the opioid epidemic. So the film exposes that addiction to opioid increases, billions of dollars earn and many people lost their lives due to opioid crisis.
However, the documentary incorporated footage that never seen before from Richard Sackler. In his footage, he tells about the 2015 deposition of Purdue Pharma. The film also mentions the Purdue Pharma lawsuit, videos of Purdue Pharma and Insys Therapeutics. It has exclusive interviews of former pharmaceutical sales reps. Further, it has leaked documents of the Department of Justice.
The trailer shows that the documentary consists of two parts. The first one tells about Purdue Pharma and its promotion of OxyContin (a strong prescribed pain medicine) and also its dealers like Cardinal specialists. While the second part points out fentanyl (an opioid drug for severe pain) and Insys Therapeutics. Documentary's part one will premiere on HBO Max on 10 May while part two on the following night.
In short, the crime of the century is highlighting that how health professionals who are considered health protectors are playing with the lives of people. Below is its trailer.
Read Article: The Upshaws: new black sitcom tv show