A Cinderella Story: Once Upon a Song DVD includes an interview with Lucy Hale. Lucy Hale is also a star in the sitcom Pretty Little Liars, which airs on ABC Family.
In the film A Cinderella Story: Once Upon a Song, which will be released on DVD and as a digital download on September 6th, the traditional tale of Cinderella is given a contemporary musical update. Katie (Lucy Hale), who has a stepmother played by Missi Pyle, a stepsister played by Megan Park, and a stepbrother played by Matthew Lintz who is always getting into mischief, wishes she could be a recording artist instead of living with them. Katie is forced to stand up for herself and her aspirations when she develops feelings for Luke, played by Freddie Stroma since her stepsister takes credit for her singing and Luke develops feelings for the wrong girl.
Lucy Hale gave this exclusive interview to Collider at the film's press day. In it, she discusses how she had to forget that she was playing Cinderella and focusing on the actual girl in A Cinderella Story, how much fun it was to work with the hilarious Missi Pyle, how easily she was able to develop the on-screen connection with her Prince Charming (Freddie Stroma), and the experience of getting to conduct original music for the film and the accompanying soundtrack.
She also discussed how much she enjoys portraying Aria on the popular series Pretty Little Liars, how it is to learn about a character over the course of a lengthy period of time, and how she eventually had to give up struggling to figure out who "A" is. After the break, you can read what she had to say about it:
LUCY HALE: It's because I'm on an ABC Family program, and in January, ABC Family will broadcast this. Warner Bros. saw Pretty Little Liars and believed I would be a good fit for the role of Katie since they knew I could also sing. So, they contacted me about it, and after reading the screenplay, I thought it was adorable and hilarious. I was searching for anything that would allow me to exhibit my vocal talent, and it seemed like a perfect fit.
How does this version of A Cinderella Story compare to the classic fairy tale that most people are familiar with, and how does it depart from it?
HALE: It's comparable since the essential events of the old fairy tale are still there. That's what makes this narrative ageless and universal. However, we have modernized it. It's based in 2011. The characters are more like teens nowadays. In addition, a musical element distinguishes it from the other two Cinderella Story films.
Did you intend to think of this figure just as a young lady and not as Cinderella?
HALE: Yeah. Those are massive shoes to fill. If I had said, "Okay, I'm playing Cinderella," the pressure would have been immense. I wanted to be honest with her. I wanted this girl to be extremely grounded and genuine. I wanted you to feel compassion for what this girl was experiencing. I just saw her as a young girl. In the film, she is presumably approximately 16 years old.
She is a girl with lofty aspirations, but she does not believe she can achieve them due to the hurdles in her life. Due to her father's passing, she now lives with her stepmother and stepsister. She is a girl who lives in the shadows and has accepted that fact, but she is a cheerful person who is enthusiastic about her work. She has learned to accept the circumstances she has been handed.
What was it like to develop the family dynamic with Missi Pyle?
Missi improvised fifty percent of the lines in the film, according to HALE. She's so witty and so amazing. We're both from Memphis, so we connected prior over the fact that we're both from Tennessee. She is quite humorous. She is exceptional at what she does. She brought the stepmother to life, therefore it was quite simple to play against her because she would suddenly become this horrible person. She was flawless in every performance. She was continually doing something new. It was quite difficult not to chuckle. She has lost her mind. She is really hilarious.
How was the experience of collaborating with Freddie Stroma and developing the bond between your characters?
HALE: Freddie is fantastic. He was really simple to communicate with. He is a guy that is approachable and an excellent listener. Off-set, we connected and got to know one another. Our personalities were a perfect match, and I believe they contributed to our on-screen chemistry. Simply, we had a nice time. It all worked out, which is fantastic since this does not usually occur. I have worked with individuals with whom I had no chemistry. It's not that they were a bad person, but some personalities work better than others. We were fortunate in that ours worked together.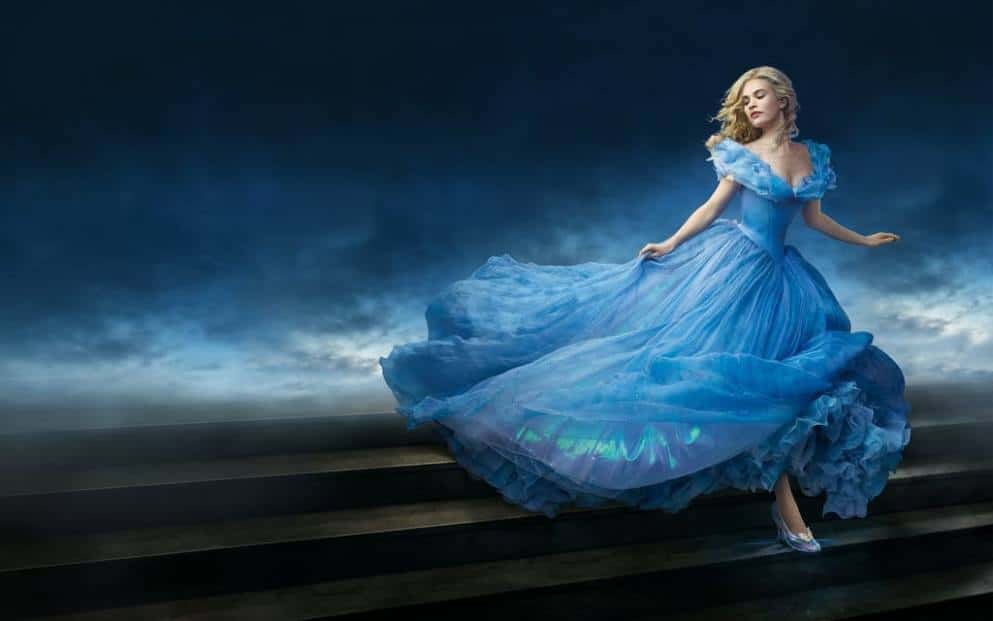 How did you feel about the songs you performed? As a performer, are small acoustic concerts or large stage performances more enjoyable?
HALE: I like more personal and organic material. "Extra Ordinary," my favorite song in the film, features just me and a guitar. However, I also had a great time with the other songs, which were outside of my comfort zone. I challenged myself. I gained knowledge of my voice and skills. It was just a unique experience. It was almost as if they were playing a new character, but they were only singing different songs.
Considering how tense you were about choreographing the performance numbers, was it satisfying to see the end product?
HALE: Absolutely, yes. I felt really accomplished upon completion. I recall being quite anxious before filming those sequences because I wanted them to seem authentic. I did not want her to seem to be attempting to act. I wanted it to feel genuine. I was apprehensive because this child wanted nothing more than to go on stage, act, and express her emotions. In the end, though, I felt that everything went according to plan, and I'm rather pleased with the outcome.
Is it enjoyable for you as an actor to build a character over a period of time, during the seasons of a television series, while balancing that with film work during your breaks?
HALE: Yes, it's fantastic. I like doing Aria for Pretty Little Liars. I had the opportunity to make this character. Two seasons have passed, and you've gained fresh insights about your character. It is also beneficial to take a break from the program, do something entirely new, and then return to Aria. You get items from various personalities. As an actor, it's important to switch things up so you don't get trapped repeating the same thing over and over again. Consequently, I really enjoyed this film.
How difficult is it to be on a program when you don't know where things are headed?
HALE: I suppose that works to our advantage. We're not actually intended to know what's going on in the show. We share the same confusion as the viewers. I have no idea what the authors will write or what the next script will be like. We must just be vigilant and deal with the cards we've been given. Fortunately, it's a lot of fun. I like being a part of this program so much because we are always trying something new. We'll never do the same thing again, and it's so much pleasure, as an actor, to constantly switch things up.
Did you ever have to give up trying to figure out where the tale was headed and who "A" was?
HALE: Approximately the fifth episode in the first season. I believe we have now filmed 37 episodes. I once believed I had it figured out, but I've since given up. I do not know when we will determine who is behind everything. It's tiresome. I have no idea how authors do it. They must be fatigued psychologically.
What is it like to have had a popular show, this movie, a soundtrack, magazine covers, and people gazing at everything you wear over the last several years, and how do you cope with that?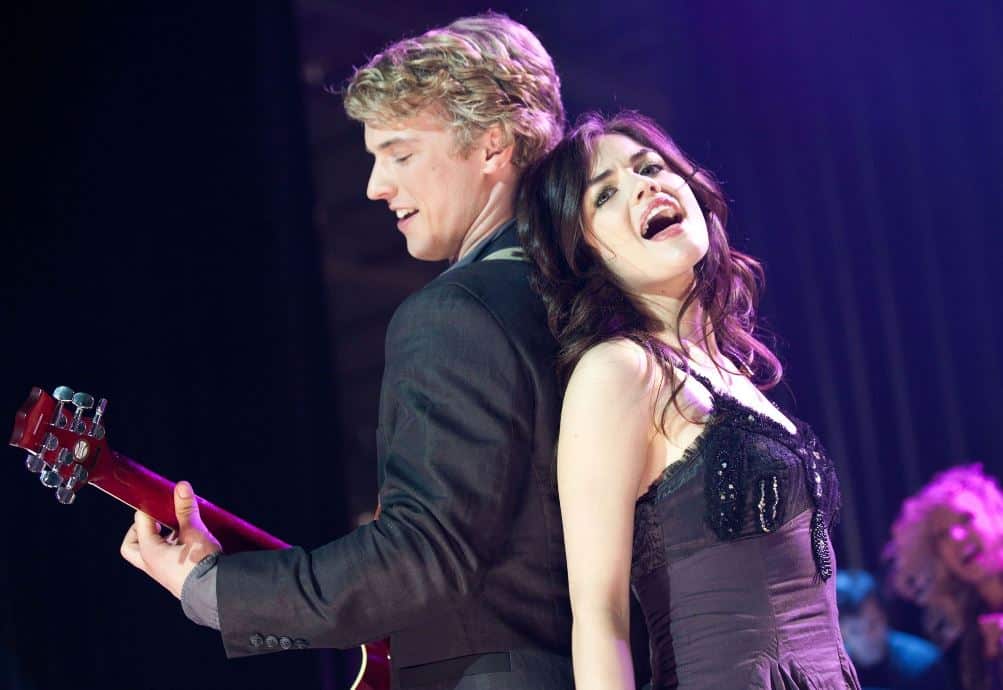 HALE: It is only at moments like this, when you speak all of that out loud, that I am able to comprehend everything. I just observe it while I go to work and pursue my passion. It seems daunting when I think about it, and it is a lot, and sometimes I feel a little bit of pressure, but it is genuinely great. This is exactly how I've always expected my life to unfold; therefore it's fantastic to see it really unfolding in this manner. It's incredible that I like what I do. It's fantastic. It is quite cool.
Did this fulfill your ambition to perform a musical, or do you want to do more?
HALE: I wish I could do more. Clearly, this was a step in the right direction. This was entertaining and included excellent music. I'd want to explore singing, musicals, and even Broadway further. Who can say? We'll see.
Have you considered what you'd want to do next? Are there certain sorts of roles that you'd want to play?
HALE: As far as I'm concerned, nothing is off-bounds. I can think of a few things that would be off-limits, though. However, I want to make something surprising and maybe a little darker. In addition, I'd want to do a fantastic romantic film like The Notebook, which is a beautiful love tale. I'm not sure. From now until December, Pretty Little Liars is almost nonstop. Then, I have a few months of free time and would want to do a film. There are a few things that, with any luck, will work out.