The romantic comedy film How to Lose a Guy in 10 Days was released in 2003 and was directed by Donald Petrie. Kate Hudson and Matthew McConaughey starred in the film. It is based on the picture book of the same name that was written by Michele Alexander and Jeannie Long. Ben has made a wager with his colleagues that he can win a woman's affection in less than a week if he tries hard enough. And then there's Andie, a writer with her own agenda, who comes along.
Plot: How to lose a guy in 10 days
Andie Anderson is a contributor to the publication Composure for women, where she serves as the subject-matter expert for a series of pieces titled "How to." She is uninterested in her writing and wishes she could discuss more weighty issues. Her friend Michelle goes through yet another breakup, and as a result, she starts to feel hopeless and starts to tell herself that she is not pretty enough.
Andie argues that the issue is rather her needy and overly emotional behavior with men, and she is inspired to write an article titled "How to Lose a Guy in 10 Days" in order to prove her point; she will begin dating a man and drive him away within ten days simply by imitating Michelle's behavior. Her argument is that the problem is rather her needy and overly emotional behavior toward men.
Benjamin Barry, an executive in the advertising industry, wants to steer a high-profile advertising campaign for a diamond firm rather than the beer and sports marketing initiatives that are often under his purview. Ben's employer, Phillip, asks him in a pub if he has sufficient insight into the romanticism that is generally connected with diamonds.
Phillip is skeptical that Ben does. As a reaction to this, Ben bets that he is capable of attracting the affection of any lady. Phillip has said that he would delegate leadership of the diamond campaign to Ben in the event that he is successful in completing this task before the corporate ball that will take place in ten days. Judy Spears and Judy Green, two of Ben's competitors, visited the headquarters of Composure magazine earlier in the day. They are aware of Andie's upcoming mission. After seeing her at the pub, they decide that she should be the one that Ben pursues romantically.
Both Ben and Andie begin their journeys after their encounter with one another, but none of them reveals their motivations or objectives. She puts a lot of effort into getting Ben to first like her and then breaks up with her so that she can finish writing her essay, but Ben continues to hang around in the hopes of winning her heart and having her fall in love with him.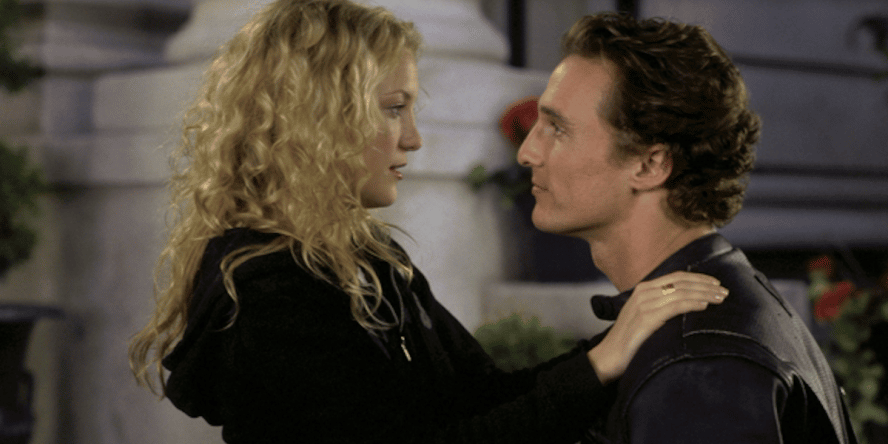 Andie causes Ben to miss the final shot of a New York Knicks basketball game by sending him to get her a soda. She also causes him to pass out in a movie theatre by talking aloud while watching a film. She moves her things into his apartment, buys him a Chinese Crested Dog and a fern plant to symbolize their relationship, and takes him to a Celine Dion concert when he believes he is going to a New York Knicks basketball game. Ben, on the other hand, starts to develop feelings for her as she periodically reveals her natural self to him.
Andie, frustrated with the project, loses her cool during Ben's poker night with his friends, which is the last straw that causes Ben to end their relationship. Ben's pals Tony and Thayer, on the other hand, encourage him to maintain the course by suggesting that he and Andie attend couples therapy. She manipulates Michelle into pretending to be a marriage counselor so that she might insinuate that Ben is embarrassed by her. Ben retorts by stating that he is willing to show her his relatives on Staten Island during the next weekend. Ben and Andie build a real connection when they are traveling to see Ben's family together.
Phillip informs Ben that he "met her, she loves you, you win" at the business gala. Judy and Judy inform Tony and Thayer that she was helping Ben win the bet all along. Tony and Thayer want Andie to remain silent, revealing the bet. Lana, She's supervisor, informs Ben about her "How To" piece. Andie tries to embarrass Ben after learning about his bet, and the two dispute on stage before splitting up.
Tony shows Ben Andie's piece in which she describes "losing the one person I've ever loved." When he learns she left Composure (because Lana wouldn't allow her to write about important things), he pursues her cab and stops her. After he accuses her of fleeing, they confess their affection. Ben tells the cab driver to bring her items to her house, and then they kiss.
Is How to lose a guy in 10 days on Netflix?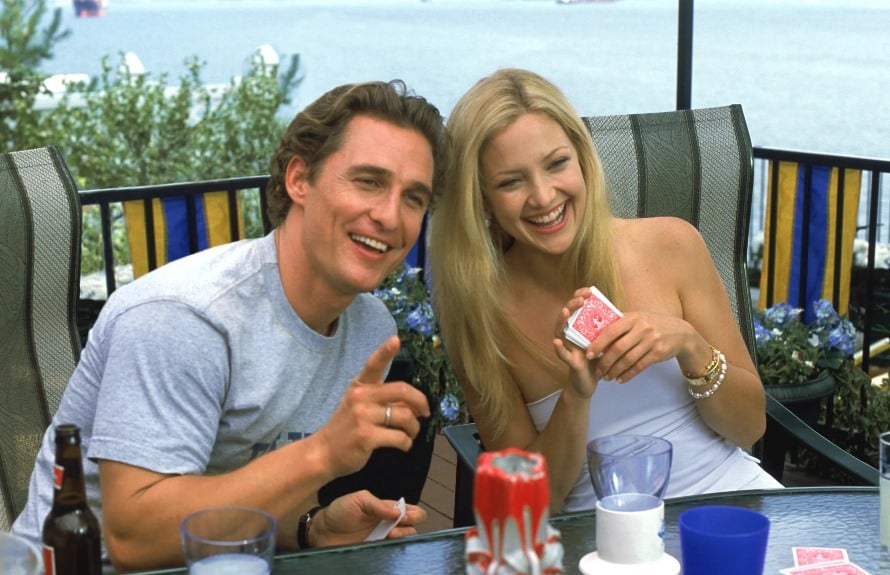 The film's releasing weekend gross was $23,774,850 (February 7, 2003). It grossed $105,813,373 domestically and $71,558,068 abroad.
Streaming services now provide the romantic comedy film How to Lose a Guy in 10 Days, The film is currently accessible. You may watch it on your Roku device using services such as Netflix, Paramount Plus, The Roku Channel, Prime Video, Vudu, Redbox, or Apple TV.
Cast and Characters of the film How to lose a guy in 10 days
Matthew McConaughey as Benjamin Barry
Kate Hudson as Andie Anderson
Annie Parisse as Jeannie
Thomas Lennon as Thayer
Kathryn Hahn as Michelle
Marvin Hamlisch as Himself (cameo)
Michael Michele as Judy Spears
Adam Goldberg as Tony
Shalom Harlow as Judy Green
Bebe Neuwirth as Lana Jang
Liliane Montevecchi as Mrs. DeLauer
Robert Klein as Phillip Warren
Official Trailer HOW TO LOSE A GUY IN 10 DAYS (2003)
Conclusion!
Is it worth watching how to lose a guy in 10 days? A film Review I am sharing that, this is one of my favorite romantic comedies of all time since I just adored seeing it. Matthew McConaughey and Kate Hudson are a duo that is both appealing and interesting to look at. The narrative itself is a humorous one, and Hudson demonstrates that she is just as entertaining as her mother, the actress Goldie Hawn.