The Man from Toronto 2022, a comic action film directed by Patrick Hughes, is released in the United States. The Man from Toronto is about two men who are confused with each other in a rental house. What follows is obvious. It's a comedy of mistakes wrapped in a high-speed action film.
Are you ready for Hart and Harrelson's spectacular action? Definitely, "The Man from Toronto" was available on Netflix in June. This guide includes the narrative, actors, and trailer.
Plot Of The Film The Man From Toronto
In the first scene, Kevin Hart's character, Teddy Jackson, is shown attempting to produce a promotional video for his many fitness endeavors. Elastic bands, a sweat suit, and his effort at non-contact boxing are all things that he has tried, but none of them have worked.
An assassin solely known by his alias, "The Man From Toronto" (Woody Harrelson), pulls up to a cabin in the middle of the desert with the intention of questioning a possible suspect. The suspect is about to be hacked to pieces with a hot knife as Toronto gets ready to do so, but the guy becomes afraid and quickly provides the information that Toronto needs. After Toronto has left, the person who contacted Toronto is the one who ends up shooting and killing the suspect.
Teddy and Lori, who have been married for a year, are getting ready to celebrate their anniversary (Jasmine Mathews). Despite the fact that Lori has a lot of affection for Teddy, she is well aware of his notoriety as a blunderer. In fact, her colleagues often refer to making a mistake as "Teddying things up." He plans a romantic weekend away at an Airbnb, but due to a "low toner scenario," Teddy is unable to read the address that is provided to him.
Teddy returns to his job, where he is confronted by his supervisor Marty (Martin Roach), who is irritated with Teddy because he sent out fliers for their gym that did not include an address or a phone number. Even if Marty has feelings for Teddy, he is going to have to dismiss him.
When Toronto gets back to his house, he is in the middle of making breakfast when he gets a call from his Handler (Ellen Barkin). The Handler informs Toronto that the next deal he has lined up is worth $2 million, despite the fact that Toronto merely wants to take it easy for the time being.
Teddy takes Lori to the spa for their anniversary. After sending her off, he heads to what he believes is the AirBNB based on his written reservation. Toronto will meet his target in the wrong spot because of Teddy's misunderstanding. Teddy's housemates ponder if he's the Man From Toronto in the basement. Teddy tries to comfort their prisoner after realizing he's in danger. Fearful, the man gives the goons the information they want. After a few seconds, FBI operatives toss a flash bomb into the basement and arrest everyone, including Teddy.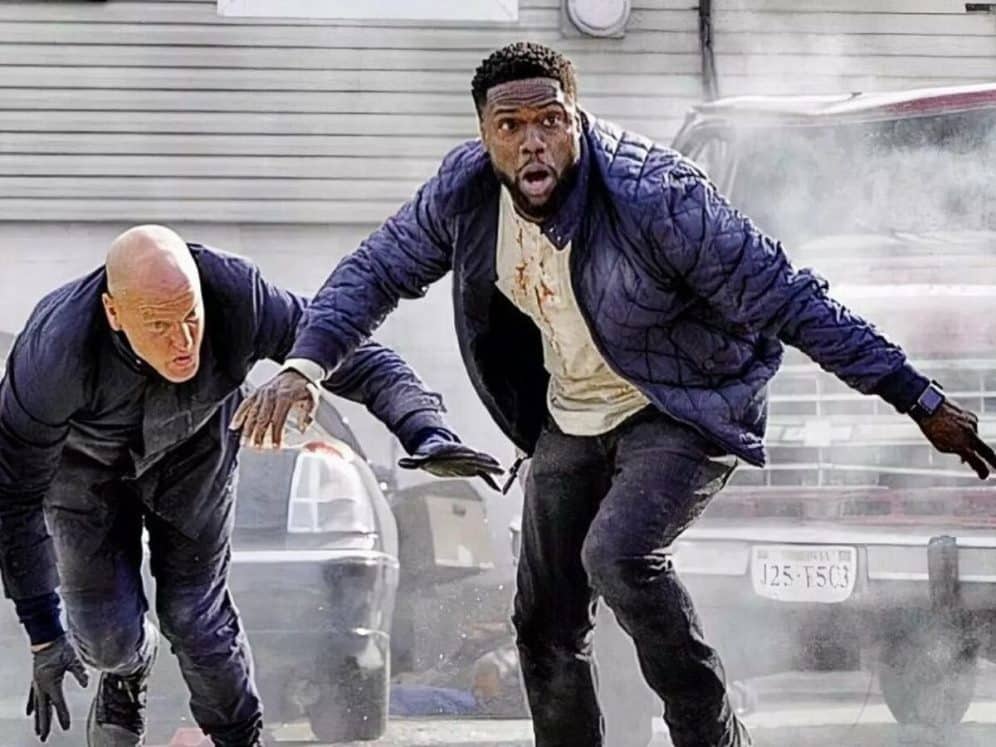 Two agents interview Teddy and agree he's not The Man From Toronto. Agents say they need "The Man From Toronto" to apprehend retired Colonel Sebastian Marin (Alejandro De Hoyos). US Intelligence stopped his coup attempt the year before. Marin and Lela Loren's Daniela almost escaped captivity. They want Teddy to maintain his status as the Man From Toronto to bring down Marin. Teddy feels uneasy with Agent Santoro (Jencarlos Canada) caring for Lori while he's working since he's smooth-talking and beautiful. Teddy must explain to Lori that he was at a business meeting because he didn't tell her he'd lost his job. Santoro escorts Annie while they're together (Kaley Cuoco).
The misunderstanding is revealed to Toronto, who is then provided with information on Teddy by the handler. When he discovers Teddy's fitness advertisements, he cannot believe that the guy shown in them is really supposed to be him. He finds Teddy just as the agents are bringing him to see Daniela, and he follows them. Instead of going to see Marin, Daniela sends her guys to a hangar, where Teddy will be waiting for them. One of the agents is threatened with a firearm and forced to follow them via Toronto.
Teddy travels to PR. Toronto infiltrates the aircraft mid-flight and is the assassin, but they still suspect Teddy. Toronto displays his worth by killing many of Marin's troops and freeing Teddy. After the aircraft explodes, they exit on foot. The Handler scolds Toronto for not murdering Teddy because they kill witnesses. Teddy is told by Toronto to locate Mr. Green and deliver him to Marin, who thinks he's Toronto.
"The Man From Miami" (Pierson Fode) emerges on a golf course to beat his customer with a club. After The Handler calls and offers him a contract to handle Toronto, he accepts. After Miami's approval, the other golfer who saw the crime is assassinated using his club as a rifle.
At a tech exhibition, Teddy and Toronto meet Mr. Green. Teddy impersonates Green to locate him. Teddy is in a room with one of Marin's guys as Toronto speaks to him. There's Teddy. To discover Mr. Green, Teddy must interview four inmates. He's handed blades to torment them into talking, but mistakenly cuts one below the eye, causing him to bleed. Teddy vomits on two guys, including Green. The top thug wants to kill Teddy until he sees him using headphones, motivating Toronto to kill the others. Then he bags Mr. Green's thumb.
Miami discovers them just as they are beginning to make their way out of the building, and she immediately begins to pursue them. Teddy is thrown over the balcony, but he manages to grab onto a piece of décor before falling. As Teddy makes an effort to calm himself down, a brawl breaks out between Toronto and Miami. It seemed like Miami was going to get the thumb, but then Toronto knocked him out when Teddy fell on top of him. Following this, Toronto makes touch with The Handler in order to get an update on the situation. Teddy had formed the opinion, as a result of hearing the exchange, that The Handler is dishonest with Toronto.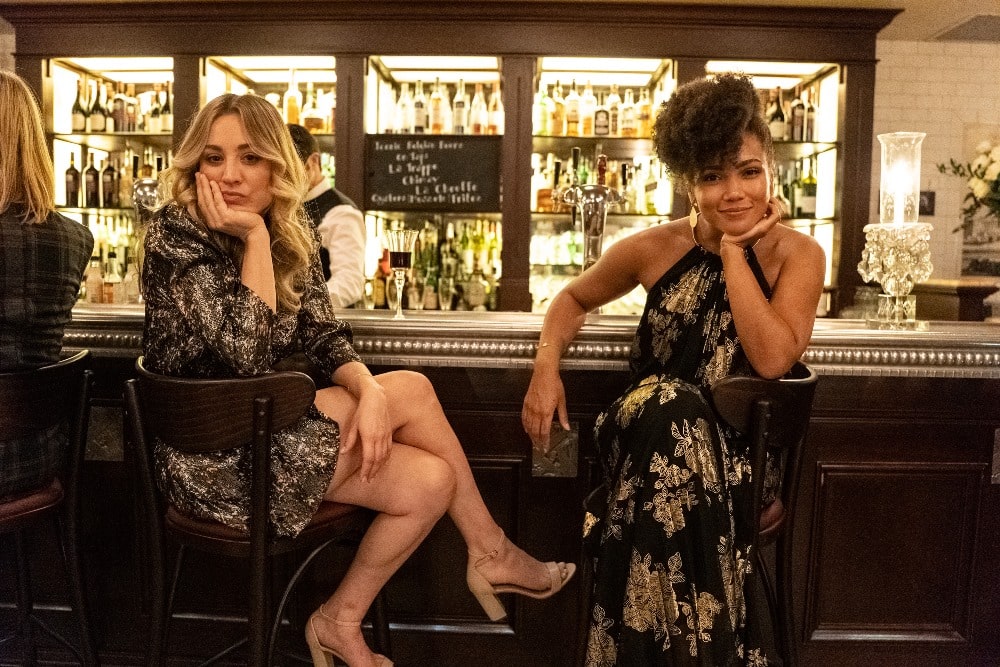 During the trip to Washington, DC, Teddy and Toronto talk. Toronto says Teddy he knows he's a screw-up based on what he's learned from him in person and from seeing his failed gym advertising. Toronto knows this because he's seeing Teddy's unsuccessful gym advertising. Teddy contacts Lori and they agree to meet at a ritzy restaurant, which the FBI knows about. Teddy welcomes Toronto and quickly teaches him manners. Lori and Annie join them. Teddy interrupts Toronto and Annie's talk as Miami enters the restaurant. Toronto is shot in the leg after fighting Miami in a closet. Toronto thumbs Miami. Teddy and Toronto steal a police car to catch up to Miami and The Handler as soon as possible.
Teddy asks Toronto about a job in Minnesota while strolling to Marin's hotel room. Toronto claims he planned to kill a man who owed gambling debts to the wrong people, but when he met the man's kid, he stopped. Toronto expressed regret over its choice after the man committed several violent crimes. He says he'll cease murdering and open a restaurant after completing this task.
Marin and Daniela meet with The Handler and Miami at the hotel. Miami's stolen thumb to trigger a bomb and murder the Venezuelan president doesn't function and it turns out that Mr. Green was the major thug involved in the questioning. Teddy appears and pretends to be Toronto, despite The Handler's best efforts to persuade Marin that it is not really him. Marin and Daniela are taken up by the FBI, while The Handler and Miami are able to get away. The money that The Handler was supposed to gather has now been diverted to Toronto.
Teddy returns home quickly to look for Lori, but he finds the place deserted. She apparently has no idea what's going on with Teddy, so she left him a note stating she's visiting her mom. In the meanwhile, The Handler has started recruiting hitmen to track down
The very next day, Teddy finds out that Lori will be at the train station, so he dashes out to attempt to meet up with her before she departs. After Teddy is located and attempted murder in Miami, Toronto arrives just in time to rescue him, claiming he didn't appreciate the thought of Teddy's death. They are then met by Oleg Taktarov, Tomohisa Yamashita, and the Men from Tacoma, who are collectively known as "The Man From Moscow" (Glenn Ennis, Justin Howell, and Nathaniel Shuker). After finding Teddy's former gym, the gang wipes out the hitmen stationed there. Outside, Miami has trapped them, but Teddy musters the strength to knock Miami unconscious (even though he breaks his hand).
Handler wants Toronto's automobile money. The Handler tosses bombs toward Teddy and Toronto. The Handler dies as Teddy puts her into a boiling tank.
To help Teddy catch up to Lori, Toronto lets him use his automobile. Teddy arrives, and tells Lori he's sorry for holding secrets, and the two are able to make up. Then, all the cash is lost when Toronto's vehicle is hit by a train after Teddy accidentally placed it on the tracks. The cops eventually arrest him.
After a year of marriage, Teddy and Lori have announced that they are expecting a child. Since we last saw him, Toronto has launched a restaurant and has been dating Annie. Toronto still wants to murder Teddy for wrecking his vehicle, despite the success of his no-contact boxing facility.
Who Is In The Cast Of The Man From Toronto?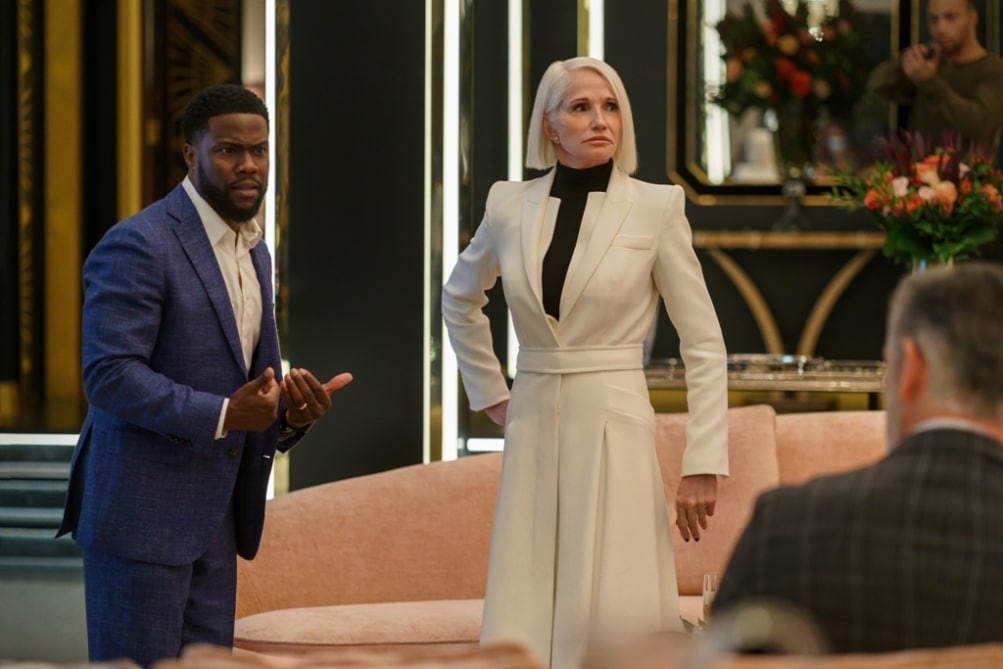 The Man from Toronto contains an ensemble cast including, in addition to Hart and Harrelson, Kaley Cuoco, Jasmine Mathews, Lela Loren, Pierson Fodé, Jencarlos Canela, Kate Drummond, Tomohisa Yamashita, and Ellen Barkin, in a variety of roles.
The confirmed cast is including:
A Teddy Played by Kevin Hart – New Yorker Teddy, a salesperson with some serious issues, lists his apartment on Airbnb. Upon his arrival, he is apparently misidentified as "The Man from Toronto." Teddy quickly learns that he has gotten himself into a dangerous situation and will need the assistance of the actual Man from Toronto if he is to survive.
When Was The Man From Toronto Filmed?
Originally scheduled to begin shooting in Atlanta in April 2020, production on The Man from Toronto was delayed until October 2020 because of the Covid-19 outbreak. After moving from Atlanta, the remaining shooting was conducted in Canada Toronto.
There is no clear indication of the time period in The Man from Toronto, but given that it was recorded in the 2020s, it's safe to infer that the events shown take place in the current day.
When Is The Man From Toronto's Release Date?
Sony Pictures was planning a wide distribution for the film. The Man from Toronto, which has been delayed a million times, debuted on Netflix on Friday, 2022 June 24.
Watch The Trailer For The Man From Toronto
In the trailer for The Man from Toronto, which clocks in at 2 minutes and 50 seconds, you get a good idea of the film's tone and style. Harrelson stars as the psychotic murderer Randy, also known as "The Man from Toronto," in this insane and thrilling murder mystery. Teddy Hart, portrayed by Hart, seems to have been mistaken for a lethal assassin from Toronto after arriving at an Airbnb. Soon enough, he sees the mess he's gotten himself into (of course unknowingly). The true Man from Toronto then shows up, and chaos ensues. In order to rescue themselves, the polar opposites must work together.
TheMan From Toronto Official Trailer!