Actors spend years and a lot of hard work looking for the project that will give them their big break. Tenoch Huerta is one of the most talented and underrated artists working today because he can do so many different things. It's true that Huerta is a Mexican actor, but he's also worked in movies all throughout Latin America, Spain, and the United States. The fact that Huerta has worked in both movies and TV shows how much experience he has in the business.
Since his stunning debut in 2022's "Black Panther: Wakanda Forever," Huerta's name has been often brought up in the debate. From Narcos: Mexico to Blue Demon, we have put together a list of all of Huerta's most important movie and TV roles.
The best Tenoch Huerta movies and TV shows
Narcos: Mexico
Across both film and television, the Tenoch Huerta world maintains a large and prominent presence. With so many recent films on the streaming platform, Netflix has the market cornered. We have devoured all three seasons of Narcos: Mexico. In this crime thriller set in both the United States and Mexico, Huerta portrays the role of Rafael Caro Quintero. By far the most famous work Huerta has done to date is the crime program spinoff Narcos: Mexico.
Güeros
Güeros Güeros is set during the 1999 student strikes in Mexico City. In this 2014 comedy-drama, Tomas (Sebastián Aguirre) is a young child who his mother takes away to live with his older brother. Huerta plays Tomas's elder brother Federico/Sombra in the movie. This movie, which is now available on Netflix, is a great example of Huerta's acting skills. He does a great job of capturing the film's tender and nuanced themes of brothers and growing up.
Son of Monarchs
The film Son of Monarchs, a historical drama, premiered in 2020. Huerta portrays Dr. Mendel Huerta, a Mexican scientist working in New York. Mendel moves back to Michoacán, Mexico, when his grandmother passes away there. This is when he starts digging into and sorting through the baggage from his past that has been keeping him from knowing who he really is. It's tough to see Huerta making a mistake in a film of this kind of weighty drama.
Black Panther: Wakanda Forever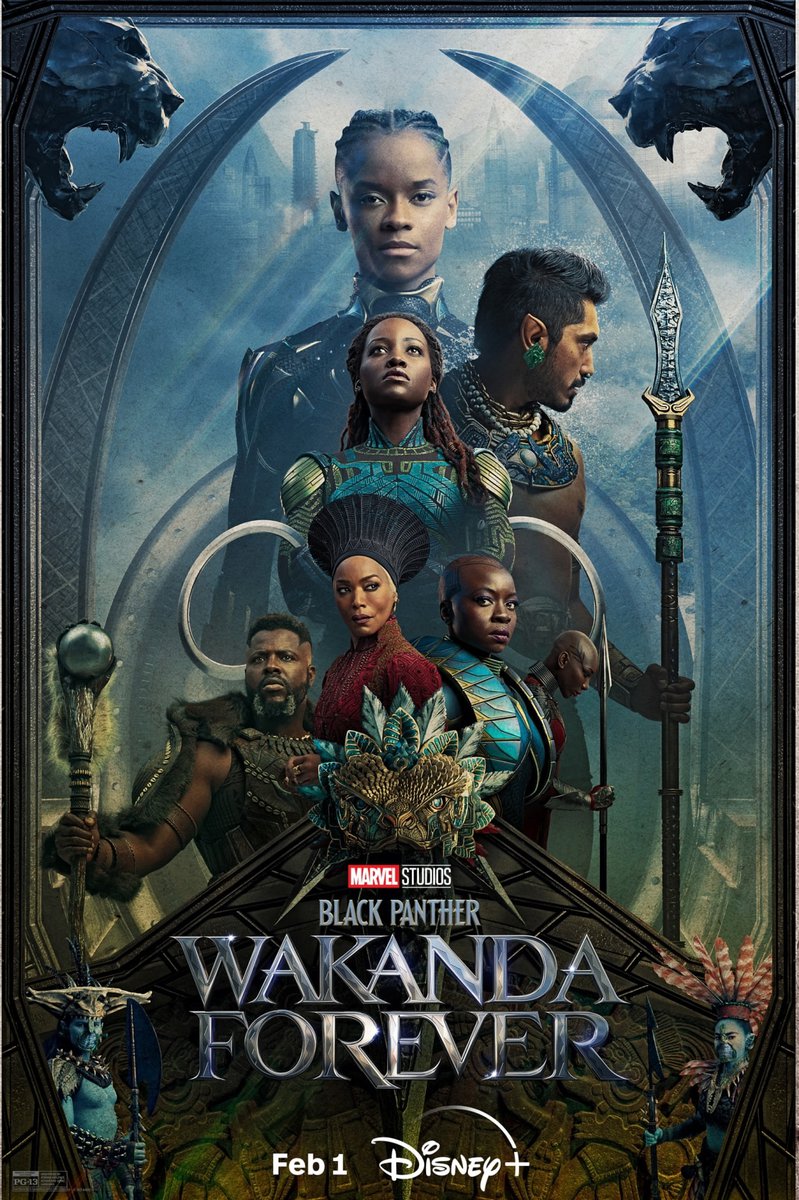 Huerta's portrayal as Namor in Black Panther: Wakanda Forever is unforgettable, as everyone who has watched the film will attest. The Marvel Cinematic Universe has a history of giving performers their defining roles in their own film franchises. Huerta's potent performance as the antagonist enhances the film's significance. There is no way to discuss the finest of Huerta's career without highlighting Black Panther: Wakanda Forever, whether we are talking about his presence in the MCU as a whole or his entrance in a film that commemorates the legacy of the late Chadwick Boseman.
Blue Demon
If you're a fan of the amazing work of wrestler and actor Blue Demon, then you need to see this Spanish TV program immediately. The Spanish-language show Blue Demon premiered in 2016 and aired for three full seasons. Huerta portrays the title character, Alejandro Muóz/Blue Demon, in the biographical wrestling program. Fans got a terrific glimpse at Huerta's acting chops thanks to his lead role in this series.
Sin Nombre
Huerta has been performing for quite some time and has delivered some noteworthy performances in both Spanish and English. Sin Nombre, a crime film released in 2009, featured Huerta in the role of Lil' Mango. A little girl called Sayra is given a chance to build the life she's always dreamed of and find her long-lost father, and the film chronicles her journey with great care.
Hell (El Infierno)
The 2017 crime drama Hell was released (El Infierno). Benny (Damián Alcázar) is thrust into the drug trade after being deported, and his life quickly descends into hell. Huerta portrays the film's antagonist, El Diablo. The final classification of NC-17 suggests that it may not be suitable for a group outing with young children. But if that isn't an issue and you're in need of some entertainment, I recommend Hell.
El más buscado
The Mexican crime film El más buscado premiered in 2014. Huerta portrays Alfredo Ros Galeana/El Más Buscado, a musician and bank robber, in this film. After being tracked down and interviewed, he explains how he came to be in his current situation. This is a great movie to watch if you like action and crime movies.
Madres
Having just begun a family and relocating to California, Diana and Beto (Huerta), a Mexican-American couple, are riding high in the horror thriller Madres Madres, set to be released in 2021. But just as they begin to feel comfortable in their new home, Diana (Ariana Guerra) begins to have mysterious experiences that threaten to derail their future as a couple. Any solid horror picture may be a welcome addition to an actor's resume.
The Forever Purge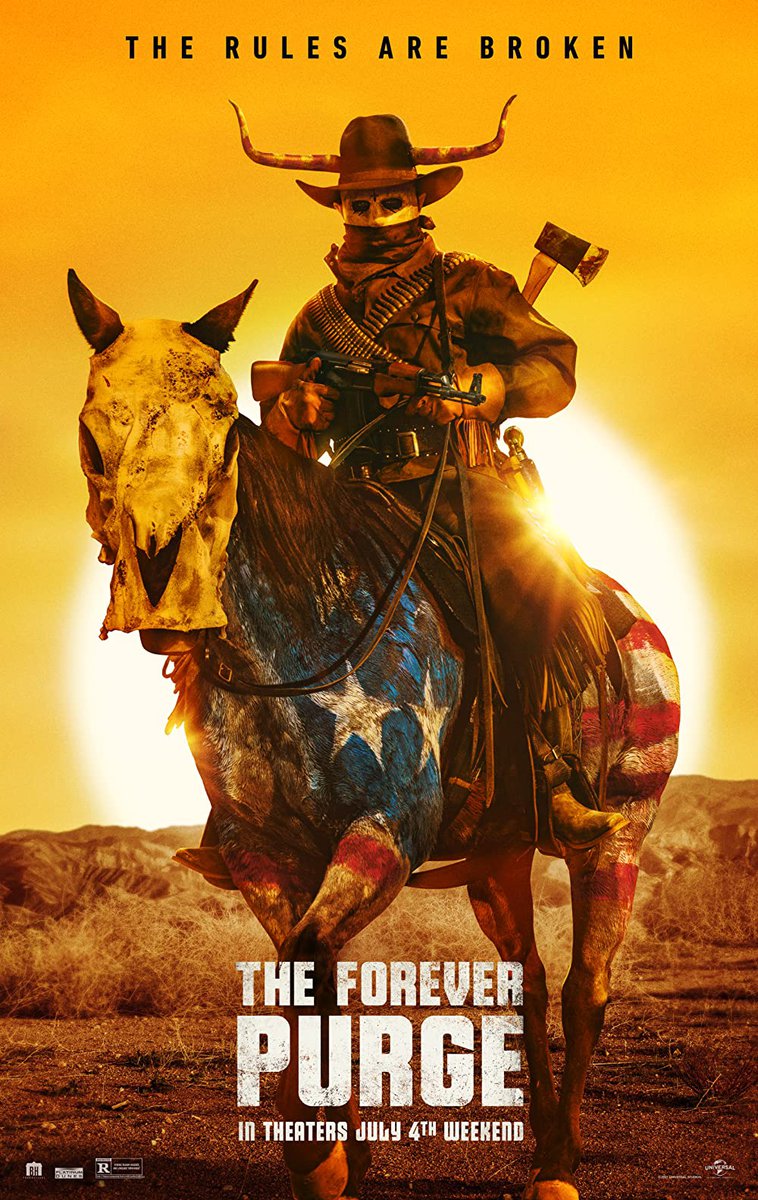 We're all aware that The Purge films aren't exactly hailed as cinematic classics. However, there are instances when they're a great deal of fun. Released in 2021, The Forever Purge is set the morning after the Purge in Texas. Huerta portrays Juan, while Ana de la Reguera plays Adela, his wife in the film. The Purge has continued throughout the day, and the pair has seen it, marking the beginning of the Forever Purge.
Así del precipicio
The lives of Luca, a successful art director; Carmen, a struggling artist; and Hanna, on the edge of divorce, are chronicled in the unrated Mexican drama As del Precipicio, released in 2006. Although Huerta's part as Limpia Vidrios is small in the film, it marks a promising beginning to a successful acting career.
Full list of Tenoch Huerta Movies and TV Shows
| Movies / TV shows | Years |
| --- | --- |
| Potato | 2022 |
| Black Panther: Wakanda Forever | 2022 |
| Madres | 2021 |
| The Forever Purge | 2021 |
| Son of Monarchs | 2020 |
| El Renacer de una Industria | 2020 |
| Dark Forces | 2020 |
| Here on Earth | 2018–2020 |
| Narcos: Mexico | 2018–2020 |
| Bel Canto | 2018 |
| The Load | 2017 |
| Debris | 2017 |
| Tigers Are Not Afraid | 2017 |
| The Motive | 2017 |
| Tenoch Huerta in Blue Demon | 2017 |
| Blue Demon | 2016–2017 |
| Elevados | 2017 |
| El silencio es bienvenido | 2017 |
| Vive por mí | 2016 |
| Mozart in the Jungle | 2015–2016 |
| Green | 2016 |
| Hasta Que Te Conocí | 2016 |
| Las Aparicio | 2015 |
| Spectre | 2015 |
| Camino | 2015 |
| Semana Santa | 2015 |
| The 33 | 2015 |
| Nunca es Suficiente | 2015 |
| El Más Buscado | 2014 |
| Escobar: Paradise Lost | 2014 |
| Mercy | 2014 |
| Gueros | 2014 |
| Inframundo | 2013 |
| Stand Clear of the Closing Doors | 2013 |
| Ciudadano Buelna | 2013 |
| La banqueta | 2013 |
| Killing Strangers | 2013 |
| Penumbra | 2012 |
| The Precocious and Brief Life of Sabina Rivas | 2012 |
| De tierra | 2012 |
| Cloroformo | 2012 |
| Colosio | 2012 |
| For Greater Glory: The True Story of Cristiada | 2012 |
| Get the Gringo | 2012 |
| El encanto del águila | 2011 |
| Días de gracia | 2011 |
| Cristeros y Federales | 2011 |
| Busco empleo | 2010 |
| Nomads | 2010 |
| Los Minondo | 2010 |
| El último canto del pájaro Cú | 2010 |
| Hell | 2010 |
| ¿Cómo has estado? | 2010 |
| Chicogrande | 2010 |
| Depositarios | 2010 |
| Marea alta | 2010 |
| El horno | 2009 |
| Perpetuum Mobile | 2009 |
| Sin Nombre | 2009 |
| Walking Vengeance | 2008 |
| Soy mi madre | 2008 |
| Nesio | 2008 |
| Capadocia | 2008 |
| Casi divas | 2008 |
| Café paraíso | 2008 |
| Sleep Dealer | 2008 |
| The Zone | 2007 |
| Déficit | 2007 |
| Malamados, en la soledad todo esta permitido | 2007 |
| On the Edge | 2006 |