The Super Bowl is one of the events that Americans and many other sports fans around the world look forward to the most each year. For this reason, during the halftime of the opening game, there are usually spectacular shows that dazzle all fans.
But this is only sometimes the case; there have been times when such shows have been an absolute fiasco or have failed in some way. In this article, we will review those shows that left a bitter taste in the crowd.
These cases are rare; in the immense trajectory of the Super Bowl, there have been many more successful and epic shows than those we prefer to forget. The Super Bowl has attracted artists such as Michael Jackson, Madonna, Prince, and Beyoncé, among many other great and prestigious international musicians and singers.
It happens that the Super Bowl is a massive event that has a global impact. All NFL and sports fans, in general, are anxiously waiting for this tournament to begin; and even fans from all over the world are eager to bet on their favorite teams on one of the most reputable sportsbooks BetUs.com. Even though this event takes place in the US, it has a global impact.
Understandably, the shows that are part of the Super Bowl involve a massive display worthy of a huge event. And that's what fans expect whenever the big day arrives; however, sometimes things can go wrong. Let us examine performances that failed to win the audience's affection and received booing.
Worst Super Bowl Performances
Another aspect that is also very important to highlight is the fact that Michael Jackson's 1993 show set the bar so high that today's fans won't settle for anything less. While some artists have surpassed it, others didn't even come close and went down in the hall of infamy. Let's see who they are.
Janet Jackson and Justin Timberlake
This show was one of the most controversial of all time because, at the end of it, Justin Timberlake ripped off part of Janet Jackson's wardrobe to expose one of her breasts. This happened in the 38th edition of the NFL Super Bowl. The fact did not impact in a good way, to the point that it is practically one of the few things that are remembered of that show, making forgettable the rest of the artists who also participated, such as Jessica Simpson, P. Diddy, Nelly, Kid Rock, and many others.
Bruno Mars and Red Hot Chili Peppers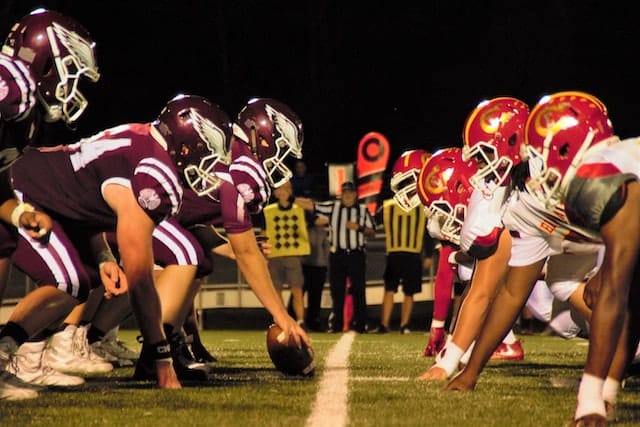 It was the 48th edition of the Super Bowl, and people were looking forward to seeing Bruno Mars, who was at the peak of his career then. We are talking about one of the most recognized stars in the international music scene that year, so everyone expected an incredible show.
However, the opposite happened. This Super Bowl show was disappointing; on the one hand, Bruno Mars offered a show lacking ideas and energy, but the worst of all was the obscene playback orchestrated by the Chili Peppers since it was visible that they didn't connect their instruments.
Christmas Parade and Gloria Estefan
In its 26th edition, theSuper Bowl still needed to find the style that characterizes it today regarding halftime shows. At that time, they decided to have a winter parade (a similar theme to Christmas) where dancers, skaters, and giant snowmen could be seen next to huge snowflakes. Luckily, at the end of the ceremony, Gloria Estefan sang some of her classics, which was a relief for the audience. A truly unforgettable show.
Enrique Iglesias, Cristina Aguilera, Phill Collins and Toni Braxton
It was a show produced by Disney, titled "Tapestry of Nations,"; very similar to what was shown at the Olympic Games. The guest artists narrated a story through their songs, which was incredibly boring for most people.
Conclusion
Not everything is always perfect. Performers have their bad days, and producers have their bad ideas too. Therefore, it is impossible to expect every show performed over the years that the Super Bowl has been going on to be fantastic. A few bad or boring shows, among so many others that have been mind-blowing and exciting, are more than average!