With the release of Avatar 2, RDA is coming back to threaten the peace of Pandora: be ready to watch another epic battle between RDA and Navi nation. Let's see what the new head of resources development administration activities against Pandora has set in cards for Na'vi. Keep reading to grab a hold on the recent update about the new head of RDA who's none other than Edie Falco.
What you say, should we revive memories of Avatar 1 before discussing Avatar 2? As it's been more than a decade since we all have watched Avatar 1, it would be better to have a short review of the film before going ahead to know about its sequel. So, let's go, and revive what does it feels like to be in Pandora!
Avatar (2009) Recap
10 years ago, on December 10, 2009, Avatar premiered breaking almost all of the box-office records. It became the highest-grossing film of the time: it surpassed Titans as well.
Let's move ahead to have a quick recap of what happened in the Avatar (2009) which was the first in the Avatar film series.
Energy Crisis on Earth in 2154
Imagine that you are living in 2154, and humans have depleted all the natural resources of Earth. Now, what will you do to save every single living creature from extinction?
You would probably look for an alternative or something that can cater to Earth's energy needs, right? This is exactly what RDA did back then in Avatar when millions of lives were on stack due to the energy crisis. However, whatever their intentions were, they forgot that to save one creature, they can not kill another.
RDA went on to invade another planet or we say a habitable moon where 10-foot tall blue-skinned sapient humanoids live peacefully. RDA tried to invade Pandora because there they found out a valuable mineral namely called Unobtanium: using Unobtanium Earth could be recovered from the energy crisis.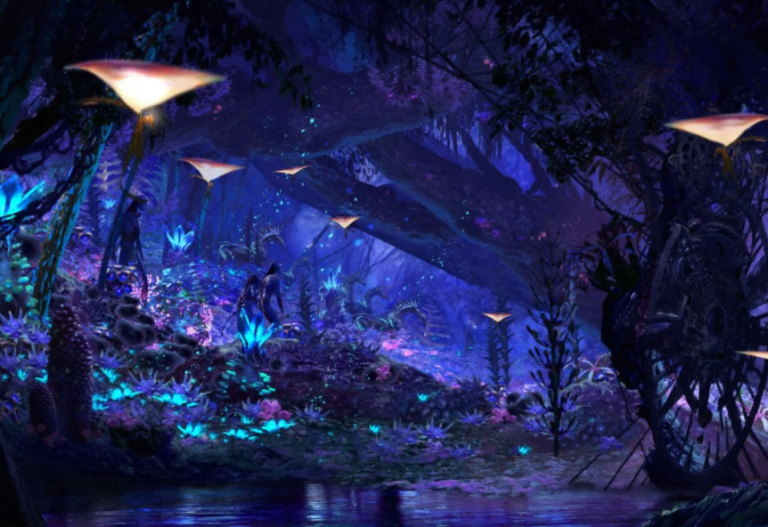 Na'vi-human Hybrids Called Avatars 
As the atmosphere of the Pandora was poisonous for humans, the scientists of RDA created Na'vi-human hybrids which they call "Avatars". Each avatar could only be operated by their genetically matched humans. The protagonist of the film, Jake is one of the humans who operate Avatars.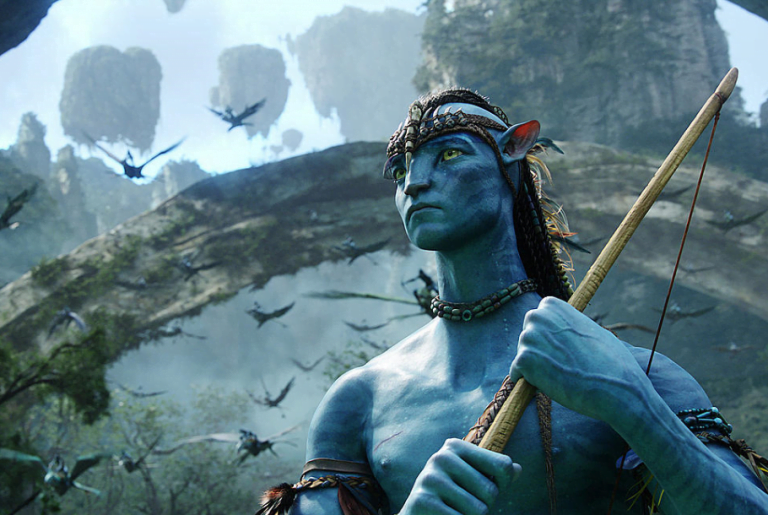 Invasion, and Attack on Pandora
When Jake's avatar went into the forest for the first time, he was attacked only to be rescued by Neytiri, a Na'vian. She took him to her mother, and this is how Jake found a way to enter into their clan. RDA asked him to gather intel about one of the sacred places of Na'vi called Hometree. They intend to destroy Hometree as the ground below it was the richest source of Unobtanium. However, when Jake fell in love with Neytiri, and began to sympathize with the clan, he changed his allegiance.
The colonel didn't like what Jake intend to do, so, he spontaneously gave orders to destroy the home tree. However, Selfridge gave Jake and Grace an hour to convince the clan to evacuate the place before the attack. Jake finally revealed that he was a spy so the clan held him and Grace captive. In the meantime, RDA destroyed the home tree and killed Neytiri's father along with many Navians in the process.
RDA detached Jake, and Grace's avatars and held them captive until Pilot Trudy freed them. However, during the escape, Colonel shot Grace. Jake to prove his loyalty to the clan, decided to connect his mind with Toruk, a dragon-like creature whom Na'vi both fear, and honor. Jake brought Grace to the clan (at the scared tree of souls), and pleaded to save her but all attempts went futile, and she died on the spot.
Colonel planned an attack on the tree of souls thinking it would demoralize the Na'vi. However, on the eve of the battle, Jack prayed to Eywa to intervene on the behalf of the Na'vi.
RDA's defeat
Although during the strike, Na'vi suffered heavy damage, they were rescued by the Pandorian wild creatures. For sure, it was the answer to Jack's prayers. After jack spoils Colonel's plans, he went to kill Jack's human body. Just as he exposed Jack's human form to Pandora's poisonous atmosphere, and was about to slice his throat, Neytiri killed Colonel.
Later, Jack was saved by the aid of a tree of souls: his consciousness was permanently transferred to his avatar. This is how the film ended giving Jack, and Neytiri a happy ending, and RDA a life-time lesson.
Avatar 2- RDA's Return in Pandora 
As I stated above, it supposed to be a life-time lesson for the RDA but unfortunately, it seems like they have forgotten what happened to them back then when they tried to kill the innocents. RDA is planning to mark its return to Pandora but for sure, only to become defeat again.
Avatar 2 is currently under its production phase. On December 16, 2022, Avatar 2 will release. Finally, after a long-awaited journey, we are getting something worth watching.
In the #Avatar sequels, you won't just return to Pandora — you'll explore new parts of the world.

Check out these brand new concept art pieces for a sneak peek at what's to come. pic.twitter.com/bfZPWVa7XZ

— Avatar (@officialavatar) January 7, 2020
You can see, in the image posted above that how beautiful this new journey is going to be. Not only you'll fascinate by the enchanted beauty of Pandora but will explore the unknown yet extremely fascinating part of the world as well.
Isn't all this exciting enough to give you chills?
I can't even wait to witness what is about to come: Indeed, Avatar sequels will take down the internet by breaking all the previous box-office records.
Storyline
Now, you must be thinking what would be the story of Avatar 2?
So, about the story of Avatar 2, as per the premise given on the official website, the story will set 13 years after the events of Avatar 1. In Avatar 2, you'll see Jack, and Neytiri living a beautiful life with their three kids: 1 daughter, and two sons. However, their peaceful life will disturb when RDA will return to finish off what they started back then.
Forcibly, Jack and Neytiri along with their family will have to leave their place only to explore the other parts of Pandora. Although they'll force to leave, they'll return to defeat RDA once and for all.
So, as discussed in the above section, in Avatar 2, we'll witness new parts of Nav'i world. We now, know that when Jack and Neytiri will leave their home, they will explore different regions of Pandora only to provide us a chance to witness the eminent beauty of the habitable moon.
Let's see what the makers actually have set in cards for us to witness in Avatar 2. Until now, what we know is that who's gonna be part of Avatar 2, and when will it hit the big screen.
Talking about who's gonna be part of Avatar 2, let's have a look at the sneak-peek of the film recently posted by the makers.
Edie Falco as General Ardmore, the new head of RDA activity on Pandora
Edie Falco has cast to portray the role of General Ardmore who's none other than the new head of RDA activity on Pandora. Let's see what brutalities this lady-head will bring on the table to finish what they intended 13 years ago.
Here's a behind the scenes still of Edie Falco as General Ardmore, the new head of RDA activity on Pandora. pic.twitter.com/USCULPvGfd

— Avatar (@officialavatar) October 19, 2020
You can have a glimpse of BTS in this tweet. For sure, Edie Falco as General Ardmore is looking tantalizing enough to give us chills. Let's see what Edie's character will bring on: one thing is for sure, she's gonna be as brutal as Colonel was.
To speculate further, Let's wait for more updates. So, stay connected.