Both Bruce Willis and Demi Moore are now grandparents.
In a joint statement shared on Instagram on Tuesday, Rumer Willis and her boyfriend Derek Richard Thomas declared the birth of their daughter Louetta Isely Thomas Willis.
"You are pure magic," they wrote as the caption for the picture. They claimed that Louetta was born on April 18 at home and showed a cute picture of the child.
They said, "You are more than we ever imagined.
Celebrities like Nikki Reed, Melanie Griffith, and Hilary Duff among others have congratulated the pair. Rumer Willis' sister Tallulah Willis has also expressed her love for the couple's new niece, saying she would cherish her "every moment of every day."
Bruce Willis' wife Emma Heming said, "We love her so so much."
The good news is a breath of fresh air for the family, who have been candid about Bruce Willis' health issues since his frontotemporal dementia (FTD) diagnosis in February.
Aside from being Bruce Willis and Moore's first grandchild, Rumer Willis, and Thomas' new baby is the couple's first kid.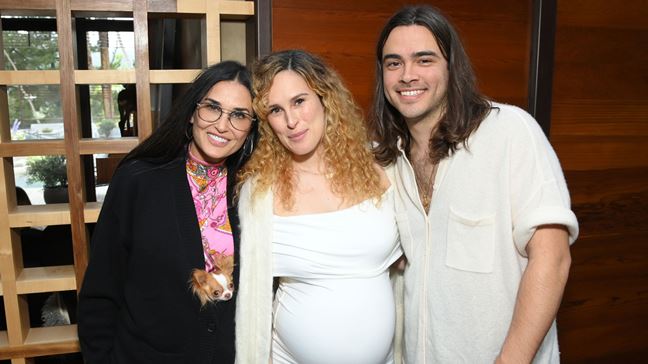 Rumer Willis said that her family is "so excited" about the birth of the child in an interview with People magazine earlier this month. We're extremely excited to welcome the first grandchild into our family, she said, particularly given the size of the current group.
This group consists of Scout Willis, Rumer Willis' sister Tallulah, Louetta's new aunts, and the children of Emma Heming and Bruce Willis, Mabel and Evelyn.