Looking to make your mark on the poker scene? We introduce the World Series of Poker (WSOP), the world's most prestigious and longest-running poker tournament series, attracting thousands of players from around the globe each year. It's an excellent opportunity for experienced players looking to test their skills against some of the best in the business and beginners to learn more about poker strategies and sharpen their skills.
This handbook will provide valuable tips and advice on making the most of your WSOP experience. Let's dive right in!
History of WSOP
The World Series of Poker (WSOP), hosted annually at the Rio Hotel and Casino in Las Vegas, Nevada, has existed since 1970, has been sponsored by Caesars Entertainment since 2004, and is one of the most anticipated events for serious poker players.
WSOP originated when Benny Binion invited seven top poker players to his casino in 1970 to participate in a tournament that included Texas Hold 'em, Razz, Five Card Stud, Seven Card Stud, and 2-7 Lowball. The winner of the tournament, and also the first-ever "World Champion of Poker," was Johnny Moss.
WSOP has since grown exponentially, offering various tournaments in different poker variations. Thousands of participants pursue poker glory each year while playing for hefty prize pools alongside one another.
WSOP events are now held worldwide, including public casinos, international live tour stops, and official online bracelet events. It has become an internationally recognized event that draws top players from all over the globe.
Play WSOP Online
During these unprecedented pandemic times, WSOP has figured out a way for millions of poker fans to continue playing their favorite game safely from the comfort of their homes.
With the launch of its all-new WSOP app and website, players can now easily play WSOP online from around the globe. Thanks to revolutionary software, cutting-edge graphics, and a smooth gaming experience, playing WSOP online is just as thrilling as playing at a land-based venue, minus the risk of physical contact with other people. It also offers numerous options, including cash games and tournaments, plus attractive bonuses that reward gamers with real money prizes and a chance to reach Las Vegas and play the live edition of WSOP in person.
So pandemic or not, take your shot at playing WSOP online today!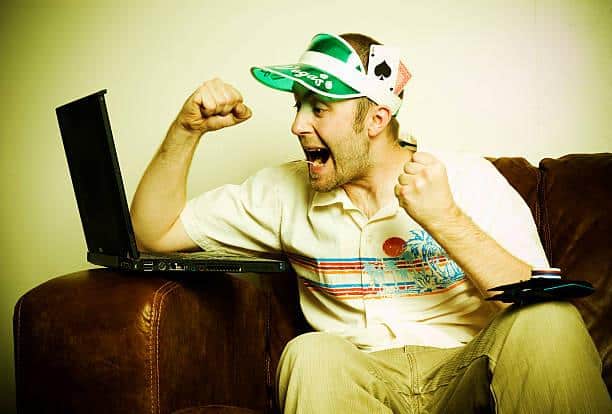 Tips for Beginner Players
Starting in the world of poker can be daunting, and if you want to become a successful player, practice is key. Luckily, WSOP offers the option to play free online poker, where you can get in some practice without putting money on the line! Playing practice hands often allows players to develop strategies better and become more confident when they begin playing with real stakes.
Additionally, joining practice tournaments or talking with veteran players can provide critical feedback and understanding of poker concepts and help beginners build a sense of comfort within the game.
With the right mix of practice and resources, beginners can quickly develop the skills needed to become experienced players.
Avoid These Common Mistakes
Most poker players are familiar with the game's basics but can make many common mistakes. To improve your success and reduce frustration, you must learn simple ways to avoid these.
Many players make the mistake of playing too aggressively in free or lower-stakes games. It can cost you valuable chips when your opponents have better hands. It is a terrible habit to have if you plan to play for real money.
Mistakes like folding when you should call or calling when you should fold can also be costly, and having too many assumptions based on limited information could have you making decisions that are not as wise.
Being aware of any false tells that other players may be giving off is also important.
Finally, pay close attention to stack sizes while transitioning from pre-flop play to post-flop, as a bigger stack gives more freedom and options when it comes time to make a move.
If you can be mindful of these pitfalls while playing poker, you will have an easier time in the game.
Rest If You Need It
Poker is a challenging game requiring players to be mentally and physically alert. It's essential to understand that taking a break is entirely acceptable.
Taking a break from the game can help clarify and reinvigorate your focus. It is imperative when you are tired or frustrated, as this can drastically impact your decision-making ability. Taking short breaks during long play sessions can ensure your brain is well-rested, giving you the best chance of making good decisions while playing. If possible, taking breaks is suggested more often than not, as having an alert mind can be vital to succeeding in poker.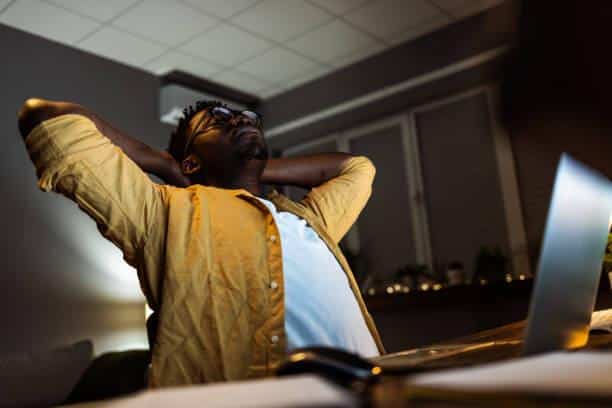 In conclusion, playing WSOP online is an exciting and rewarding experience that people can enjoy from their homes. With a combination of practice and knowledge, players can quickly become more confident in their poker skills. Additionally, understanding common mistakes to avoid, as well as taking breaks when needed, are essential for success in the game.