There are 7 shows like Strange Things to watch on Netflix. There are far stranger things going on in this world than what is depicted in the show 'Stranger Things.' It will be demonstrated through these seven shows.
The show Stranger Things on Netflix is many different things. This show is like going back in time for people who grew up in the 1980s because it features all of the traditional horror clichés that were popular during that era. Even for those who were not alive during that era, this science fiction horror drama serves as a window into the world of the era. The audience couldn't get over the addicting vintage allure of 1980s television when the show Stranger Things debuted in 2016, and it quickly became a smash among fans of all ages.
Winona Ryder, David Harbour, Finn Wolfhard, Millie Bobby Brown, Gaten Matarazzo, Caleb McLaughlin, Noah Schnapp, Sadie Sink, Natalia Dyer, Charlie Heaton, Joe Keery, Maya Hawke, Priah Ferguson, Cara Buono, Brett Gelman, Matthew Modine, Paul Reiser, Jamie Campbell Bower, Eduardo Franco, Joseph Quinn, and Dacre Montgomery are among the actors featured in the ensemble cast of Stranger Things. The Duffer Brothers, commonly known as Ross and Matt Duffer, are responsible for the creation of the series and also serve in the capacity of showrunners.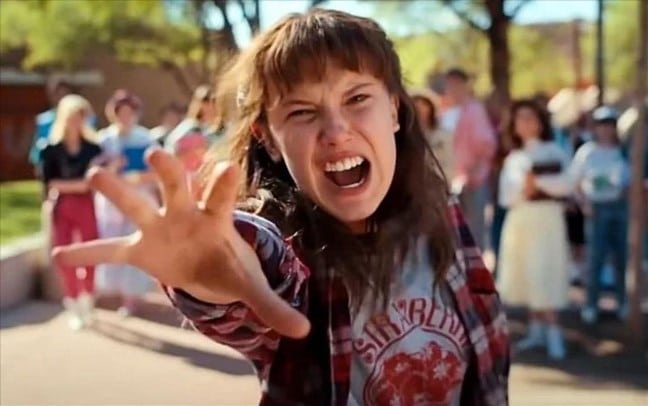 There is a multitude of inconspicuous aspects that contribute to the show's overall unique quality. A close-knit group of extraordinary and fascinating children embarking on an action-packed journey, the cinematography shot in a retro style, the music, the attention-grabbing effects, and not to mention, the great performances from the young cast are all factors that contribute to this series' worthiness. After an interval of nearly three entire years since the publication of Stranger Things Season 3, the first volume of Stranger Things Season 4 was made available during the course of the Memorial Day weekend. Since the first volume of the fourth season's second volume was also released on July 1, fans presumably have an increased desire for additional stories that are both nostalgic and otherworldly.
7 Shows Like Strange Things to Watch
The following is a list of the best seven shows that have a vibe that is comparable to that of Stranger Things. We are confident that you will enjoy these shows just as much as you enjoy watching the kids from Hawkins.
I Am Not Okay With This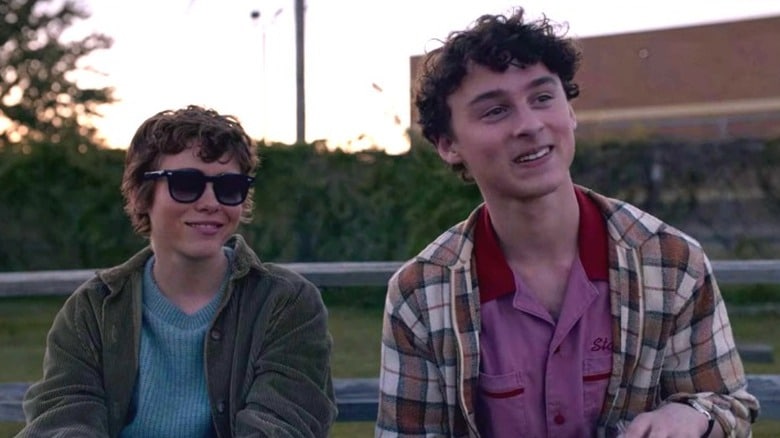 If you are a fan of Eleven from the show Stranger Things, then you are going to adore Sydney Novak (Sophia Lillis) from the movie I Am Not Okay With This. On the other hand, there is a significant distinction between the two shows.
I Cannot Accept This At All. At its heart, this is a coming-of-age comedy with a dark twist. The original series produced by Netflix is a humorous and light-hearted take on the story of a teenage girl who gains telekinetic skills. She needs to manage her newly discovered skills while simultaneously navigating the complexities of her high school life, including her emotions, her sexuality, and the fact that her father committed suicide not long ago. It's almost like taking the deepest possible plunge into the experiences that come with growing up.
Jonathan Entwisted and Christy Hall are responsible for the creation of the original Netflix comedy series, which is based on the comic book series of the same name that was written by Charles Forsman. Lillis, Wyatt Oleff, Sofia Bryant, Maya Spreckman, and Kathleen Rose Perkins are among the cast members of the series who play significant roles. You shouldn't expect I Am Not Okay With This to be an identical replica of Stranger Things, but the show is just as entertaining, humorous, and exhilarating, and it has a hint of science fiction that will make you want to keep watching.
Locke & Key
The enchanted exploits of the Locke family are chronicled in the television show Locke & Key, which is based on the comic book series of the same name written by Joe Hill and Gabriel Rodriguez. Following the death of Rendell Locke, the patriarch of the family, his wife makes the decision to go to their family home, Keyhouse, in Matheson, Massachusetts, with their three children. The children soon come across unusual keys hidden throughout the house that enables them to open a variety of doors, both physically and metaphorically, which in turn leads to fanciful adventures and a run-in with a demonic entity. The children are tasked with unraveling the mystery behind the keys in order to foil the demon's nefarious plans.
Locke & Key got renewed for a second season on Netflix following the completion of its first season on the streaming service, which is scheduled to premiere in October 2021. Darby Stanchfield, Connor Jessup, Emilia Jones, Jackson Robert Scott, Laysla De Oliveira, Patrice Jones, and Griffin Gluck all have significant parts in the series. There are a lot of ways in which Locke & Key and Stranger Things are comparable to one another. To begin, both shows follow a group of children as they go on a terrifying experience with the otherworldly. And the storylines of both shows are equally captivating and offer fans the same amount of entertainment value.
The OA
The OA, which tells a story about a young girl with a strange past, investigates a character who is remarkably comparable to Eleven from the show Stranger Things. The story centers on a young woman named Prairie Johnson, played by Brit Marling, who vanishes without a trace for seven years and then mysteriously returns out of nowhere. The fact that she used to be blind but isn't anymore is a puzzling aspect of her life. She refers to herself as OA, which stands for "Original Angel," and has some peculiar scars on her back, which, to tell you the truth, are a little bit unsettling. In addition to that, Prairie asserts that she is capable of opening doors to other dimensions. Doesn't this sound an awful lot like a specific psychic chick to you?
The OA, like its predecessor, Stranger Things, is a mystery drama series infused with elements from science fiction, fantasy, and the occult. The show promises a fantastic, hallucinogenic experience. However, The OA is unlike anything else you have watched in the recent past, both in terms of its weirdness and its strangeness. The character's narrative is more complicated, with her story covering numerous dimensions and universes; in addition, it is recounted from a perspective that is more philosophical than just a sci-fi adventure.
Brit Marling and Zal Batmanglij are responsible for the creation of the original series that is available on Netflix. Marling, Emory Cohen, Scott Wilson, Phyllis Smith, Alice Krige, Patrick Gibson, Brendan Meyer, Brandon Perea, Ian Alexander, Jason Isaacs, Sharon Van Etten, Paz Vega, Will Brill, Chloe Levine, and Kingsley Ben-Adir all play significant roles in the show. The OA aired for a total of two seasons between the years 2017 and 2019 before the show was ultimately terminated. The mysterious mystery drama was only on the air for a brief time, yet it managed to impress its audience and is still enjoyable to watch.
The Twilight Zone
When thinking of works of science fiction and fantasy, one of the first things that come to mind is the television show The Twilight Zone. This is the most legendary and influential supernatural drama series that has ever been produced for television, and it has served as a model for other productions of a similar ilk. Rod Serling was the one who came up with the idea for the anthology series back in 1959. The run of the show lasted for a total of five seasons and came to an end in 1964. After several decades, it was brought back for a second series that aired from 1985 to 1989, followed by a third series that aired from 2002 to 2003, and then a fourth and final series that aired from 2019 to 2020.
There is not a single assumption that underpins The Twilight Zone. Each episode delves into a unique narrative that draws inspiration from a wide range of subgenres, including fantasy, science fiction, dystopian fiction, suspense, and horror, the supernatural, dark comedy, and psychological thriller, and sometimes even combines elements from multiple subgenres. The series served as an inspiration for all of the contemporary supernatural and fantasy clichés that we have come to adore. You might not find any clear connections to Stranger Things, but watching The Twilight Zone will give you insight into the milieu from which the show draws its inspiration.
Dark
Another European thriller series, that promises to deliver an experience comparable to that of Stranger Things, albeit one that is more… sinister. At the beginning of Dark, a youngster is shown to have suddenly vanished from a tiny community. And in a short amount of time, similar disappearances occur again. This series is a bit of a conundrum because the narrative focuses not on a single family but rather on several families in various eras that are linked together by events that happened in the past.
Dark, in contrast to Stranger Things, does not feature any extraterrestrial monsters or another universe. Instead, it focuses on elements of hard science fiction, such as time travel, along with other intricate theories and topics that will cause you to question all you know about life, the universe, and everything else. Your consciousness will definitely be shaken to its core by the mind-bending show, which delivers on its promise of providing a compelling storyline. The original series broadcast in German was shown for a total of 26 episodes over the course of its three seasons, which spanned from 2017 to 2020. That should be sufficient to see you through for the time being.
Zone Blanche (Black Spot)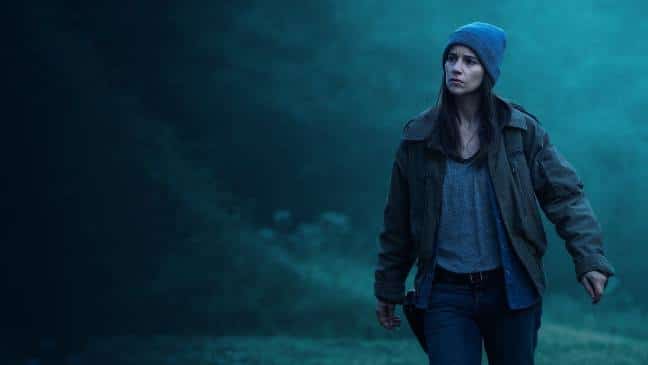 Imagine the Upside Down from the show Stranger Things but in a more sinister and terrifying state. Intrigued? This Franco-Belgian thriller takes place in an isolated tiny town, which serves as the story's premise and mirrors the setting of Hawkins, the fictional town in which it is set. The film Black Spot, also known as Zone Blanche in its original language of French, chronicles the investigation that is conducted by a prosecutor who arrives in the town after it raises a flag with an unexpectedly high murder rate. The prosecutor, as well as you, will quickly learn that the woods that surround the village are hiding a number of sinister mysteries. And in some way, everything appears to be tied to the chief of the local police department, who was kidnapped and chained in those trees.
There are many tense moments throughout Black Spot, which contribute to the overall unsettling and suspenseful atmosphere of the novel. The show is mostly a crime thriller, but it also has local mythology and supernatural themes, which contribute to its high Bing ability. The supernatural thriller that debuted in 2017 and ended its run with two seasons after receiving positive feedback from viewers is considering returning for a third season. There is a chance that this will happen.
Twin Peaks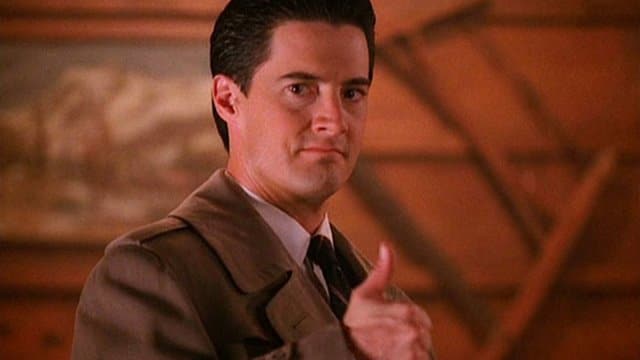 First things first, let me state this. The television show Twin Peaks is not only a well-liked mystery and horror program, but it is also considered a cult classic. There is no question that Twin Peaks served as a source of inspiration for several aspects of Stranger Things.
Developed by Mark Frost and David Lynch, the show Twin Peaks follows FBI Special Agent Dale Cooper and the local sheriff, Harry S. Truman, as they investigate the death of a young girl in the eerie town of Twin Peaks. The show was named after the two creators of the show.
The first season of the original television series aired in 1990, and it lasted until 1991 before being discontinued. The creators of the show decided to bring it back for a third season in 2017 after it had been off the air for the previous 25 years. A large number of actors, including Kyle MacLachlan, Michael Ontkean, Madchen Amick, Dana Ashbrook, Richard Beymer, Lara Flynn Boyle, Sherilyn Fenn, Warren Frost, and Peggy Lipton, were a part of the ensemble cast of Twin Peaks, which contributed to the show's rise to fame. The show's lengthy history was also a factor in the show's success. In this article, we learn about the 7 Shows Like Strange Things to Watch on Netflix.
Read More Articles