Over the years, a lot of things have changed in our superheroes lives but here's one thing that we fans ain't comfortable with: The Flash and Supergirl's new looks are nowhere alluring as compared to the old ones.
Fans Opinions on The Flash and Supergirl's New Looks 
The Flash and Supergirl's old looks were better or the new ones is quite debatable: here's the thing that 9 out of 10 arrowverse fans find The Flash and Supergirl's old looks and suits way better as compared to the new ones. Specially, Supergirl's new look is really disappointing, like she has lost her charm.
Indeed, last year was no good for arrowverse fans as we lost Oliver in the crisis but the thing about the change in Flash and Supergirl's looks seems to be way more unacceptable and cringey. Almost every arrowverse fan agree on this: Flash and Supergirl's old suits and old looks were better. It was only Oliver who looked better in his new Arrow attire.
The Flash's Old Suit VS New Suit
Our supercute, superhero Flash has been stealing our hearts since 2014. Its been 6 years, and we still can't get enough of him. Every year, The Flash comes up with something way beyond our expectations to fill our lives with unlimited action, happiness, and entertainment rolled with a bunch of emotions and purest love.
Well, these ain't the only things that The Flash come up with in different ways, every year. Since 2014, we have been a part of Flash's journey, and he both as Barry and Flash is an integral part of our lives. Where we have been witnessing crucial changes taking place in his life, there we also saw how every year, the makers have making changes in his suit.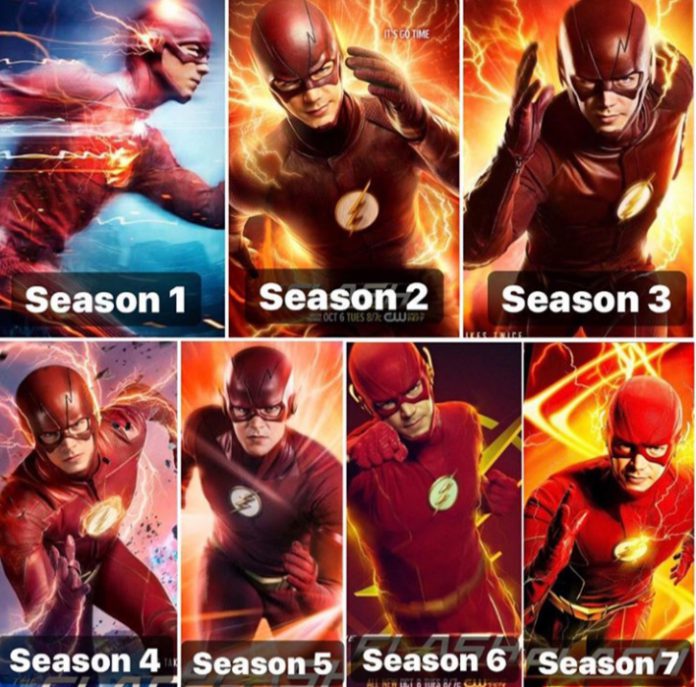 You can see that in the begining, the color of Flash's suit was dark red and for sure, this dark red color was exactly what we liked the most about his suit. However, with each season passing, The Flash has been losing his glamour and his mojo: his dark red, shining leather suit has been replaced with a bright red colored suit.
We have taken a survey and reviewed a bunch of social media posts about The Flash's suits, majority of Flash fans are unhappy with this change. One thing is for sure: we, the Flash fans want his old suit back!
Supergirl's Old Look VS New Look
Not only Supergirl's old suit is what we have been missing since fifth season but her old outlook is what we we crave the most to see again. For sure, you 'all will agree with me on this: Supergirl's new avatar (bangs, dark red lipstick, and blushy cheeks) is good for nothing.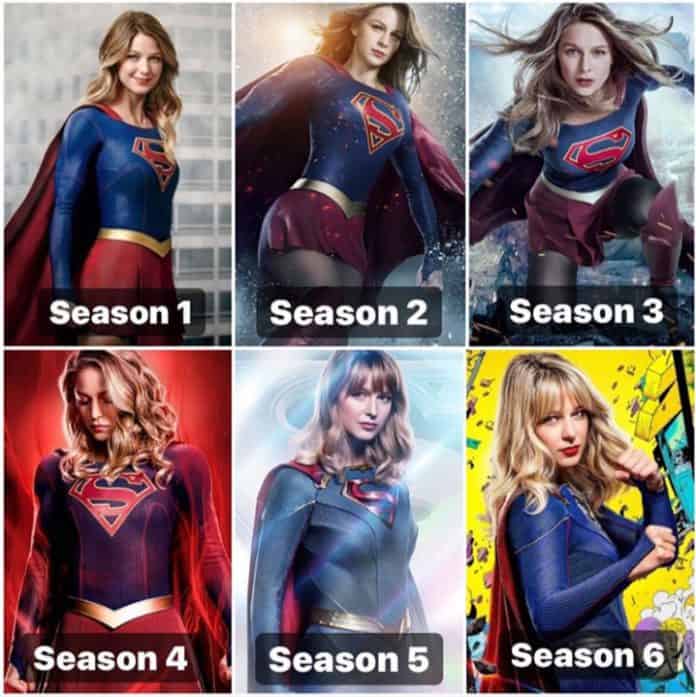 What we used to like the most about Supergirl was her innocence that reflected through her sparkling eyes, and purest kind of smile on her light pink-peach glossy lips. ALAS! Supergirl's new look has snatched that treasure of innocence and purest beauty from us.
Moreover, Supergirl's old suit was way better than the new one. Supergirl looks incomplete without her super S top and skirt: it was like, supergirl's signature suit. Well, nevermind, Kara looks good in the superpants as well. However, the cheesy dark lipstick and bangs has made it worse for us to see Kara in pants.
We, the Supergirl fans want her old look back!