Who are the new characters for the Stranger Things season 4 cast? So continue reading to find out.
The most recent season of Stranger Things was published in two parts. Volume 1, which has seven episodes and came out on Netflix on May 27, 2022. On Friday, July 1, 2022, the second half was released, and the final two episodes of the season were included. The Duffer Brothers, who created the series, wrote and directed the first two episodes as well as the final three. This article may include some Volume 1 spoilers if you haven't watched any of Season 4 to this point. Fans need to know who will be in the new cast and character guide of "Stranger Things" season 4.
It can be difficult to keep track of the newly introduced characters with everything that is happening this season. The heavy lifting will be done for you by this article, so you can keep "Running Up That Hill."
Main Characters of Stranger Things Season 4 cast:
Grace Van Dien as Chrissy Cunningham
Chrissy, a member of the Hawkins High School cheerleading squad, is dating Jason Carver, the basketball team's captain (Mason Dye). She appears to be "beautiful" on the outside, but she is actually going through some major internal issues. Max hears her puking in the school bathroom, and he thinks that she might be pregnant. She also starts to see visions of her mother berating her for being overweight.
To help her cope with her concern over these waking nightmares, Chrissy turns to Eddie Munson to get narcotics. To get "something stronger" than marijuana, she accompanies him back to the trailer where he lives with his uncle. She is killed there after being possessed by Vecna there, making her his first victim of the season.
Joesph Quinn as Eddie Munson
The "Hellfire Club," a D&D organization that Mike (Finn Wolfhard), Dustin (Gaten Matarazzo), and Lucas (Caleb McLaughlin) joined during their freshman year at Hawkins High School, is led by Eddie, a peculiar and mysterious figure. Eddie, who is played by the English actor Joseph Quinn, wants to graduate even though he has put it off at least once or twice before. Eddie's main interest, though, is his Dungeons & Dragons campaign, for which he made the villain "Vecna."
Eddie is the main person the police are looking for after he sees Chrissy Cunningham's (Grace Van Dien's) horrible possession and brutal murder. He has to go into hiding because of this. As more bodies start to pile up, Dustin and Max (Sadie Sink) are able to persuade the rest of the gang of Eddie's innocence. In an effort to find a means to destroy Vecna, the person responsible for the deaths, he reluctantly follows them into the "Upside Down."
Eduardo Franco as Argyle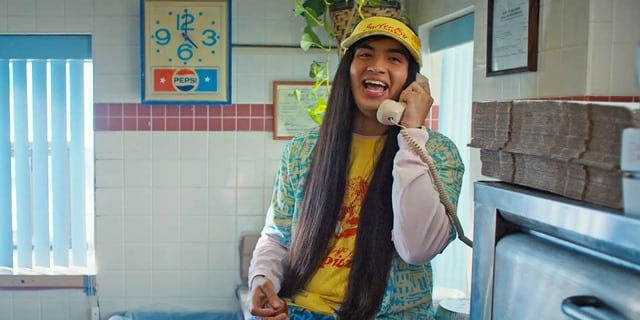 After moving to California with Joyce (Winona Ryder), Will (Noah Schnapp), and Eleven (Millie Bobby Brown), Jonathan (Charlie Heaton) makes friends with Argyle. The role of Argyle, portrayed by Eduardo Franco of Booksmart, primarily provides comic relief. He works for Surfer Boy Pizza as a delivery driver.
Jonathan's quiet and reserved attitude contrasts with his outgoing personality. He has been likened to Jeff Spicoli (Sean Penn) from the 1982 movie Fast Times At Ridgemont High. He becomes a key member of the gang as he drives them around in his pizza delivery van, despite some of his stoner-related blunders.
Mason Dye as Jason Carver
Mason Dye, who plays Jason Carver on "Teen Wolf," does a good job of making him look like a classic "joker." He is the captain of the basketball team that won the title and is a senior at Hawkins High. Jason and Eddie frequently disagree at school due to their radically different personalities but following Chrissy's passing. He goes insane and organizes a lynch mob to find Eddie.
He convinces himself and others that Eddie's "Hellfire Club" is really a demonic cult that is to blame for the recent deaths in Hawkins. This makes the other club members a target, and it also puts more pressure on Eddie's shoulders.
Logan Riley Bruner as Fred Benson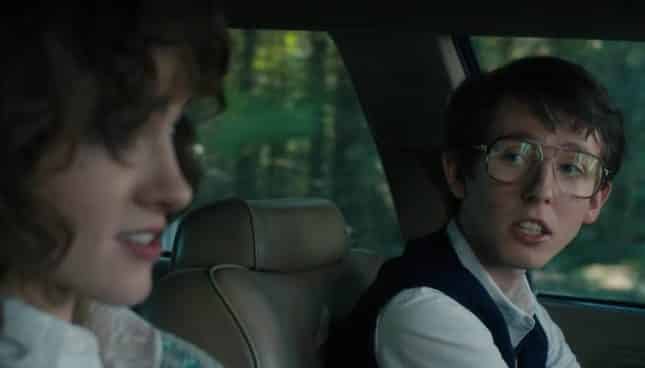 Fred Benson is the second person Vecna kills. Logan Riley Bruner (Vox Lux) plays Benson. He collaborates with Nancy on the Hawkins School Paper and goes to Chrissy's death investigation with her. Fred isn't afraid to point out Jonathan's flaws, but he has feelings for Nancy that aren't returned, and he learns to respect her boundaries as a peer.
Vecna attacks Fred because he feels bad about a car accident from the year before that left Fred with a scar on his face and killed another kid. He fled home after the automobile crash instead of going to the police, and as a result, he now feels guilty and is afraid that everyone in the community holds him responsible for the death of the other youngster.
Vecna pulls him into the woods when he and Nancy visit the trailer park, where he teases him with terrifying visions before killing him, similar to Chrissy.
Robert Englund as Victor Creel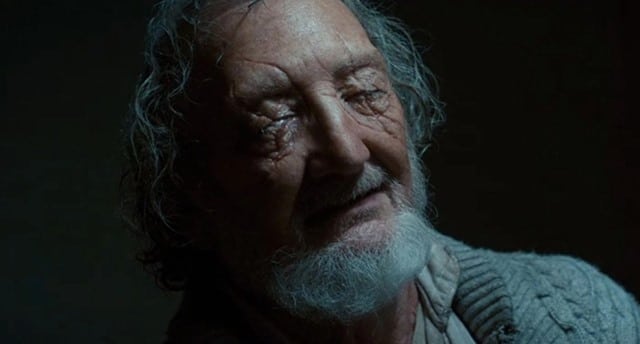 After Chrissy passes away and Eddie goes missing, Nancy (Natalia Dyer) makes the decision to look into the trailer park where the death took place. Wayne (Joel Stoffer), Eddie's uncle, tells her that this isn't the first time a murder of this nature has occurred in Hawkins. She learns about Victor Creel (Robert Englund), who in 1959 executed his wife and two children in the same manner.
Nancy and Robin (Maya Hawke) are able to arrange for Creel, who is a patient at the Pennhurst Mental Hospital, to visit Nancy and Robin. He informs them that several unusual happenings started soon after he and his family moved into the home they inherited from his late uncle and that he thinks the killings were of a supernatural origin. He is able to give Nancy and Robin a hint as to how they might be able to defend themselves from Vecna after admitting that he tried to reunite with his deceased family by putting razor blades to his eyes.
Elodie Grace Orkin as Angela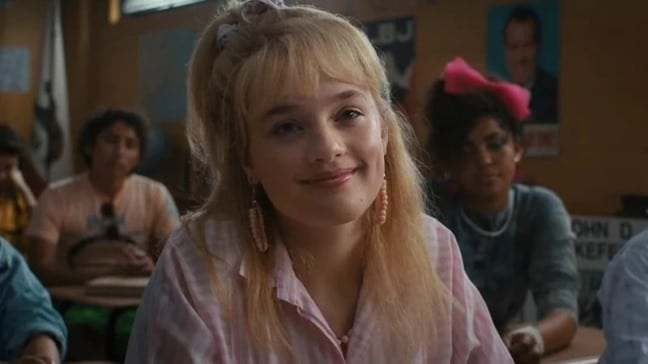 In this season, Angela (Elodie Grace Orkin) serves as a minor adversary. Eleven is bullied by her since she is a popular student at her new school. Despite having a small amount of screen time, she plays a crucial part in moving the plot forward. Eleven strikes her with a roller skate, giving her a well-deserved concussion and broken nose when she pushes Eleven too far and humiliates her in front of Mike, who is coming for spring break.
As a result of this occurrence, Eleven begins to question whether she is a "superhero" or a "monster," as well as whether she is a "human." But it also tells the different parts of the government where she is now in California after she is arrested for assault. The team led by Dr. Owens (Paul Reiser) is the first to locate her, and they stop Eleven as she makes her way to a juvenile correctional facility. Owens is able to persuade Hawkins to accompany him (and the world) in order to save her.
Nikola Đuričko as Yuri Ismaylov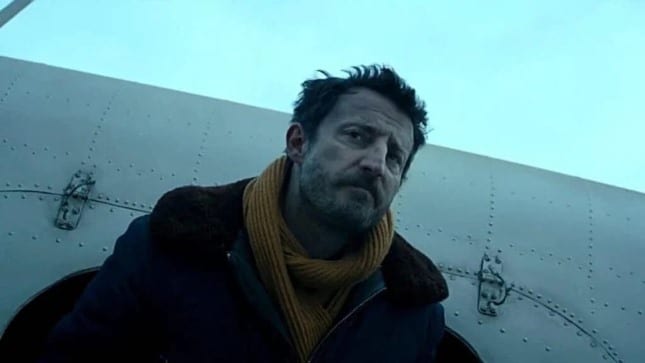 After Hopper makes his initial effort to flee from Kamchatka. Dmitri "Enzo" Antonov asks Yuri, who is also known as the "Peanut Butter Smuggler," to help him sneak Hopper into Alaska and out of Russia. Joyce and Murray (Brett Gelman) agree to meet him at his outpost, "Yuri's Fish and Fry," in Alaska, with $40,000 for Hopper's return. But they end up being drugged and abducted by Yuri instead.
He got in touch with the higher-ups at Kamchatka to let them know they had a dishonest guard (Enzo). that he can also deliver Joyce and Murray to them in exchange for a sizable bounty (they are wanted by the KGB following the events of Season 3).
Tom Wlaschiha as Dmitri Antonov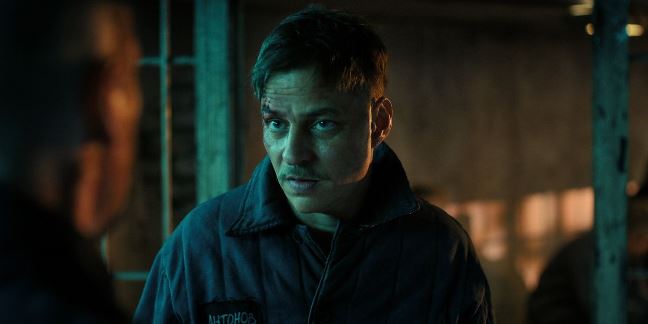 Antonov, also known as "Enzo," is played by Tom Wlaschiha (Game of Thrones). He is Hopper's (David Harbour) sole chance to leave Kamchatka, a Russian gulag where he is being held. He develops a bond with Hopper as one of the guards. So, he notifies Joyce in a coded message that Hopper is still alive. And organizes a ransom for his release with a well-known smuggler.
When that doesn't work out, he ends up being labeled a traitor and held captive in the same building where he used to work. He and Hopper must work together to discover a way out before being used as food by a Demogorgon in a gladiator-style arena.
Jamie Campbell Bower as Vecna/One/Henry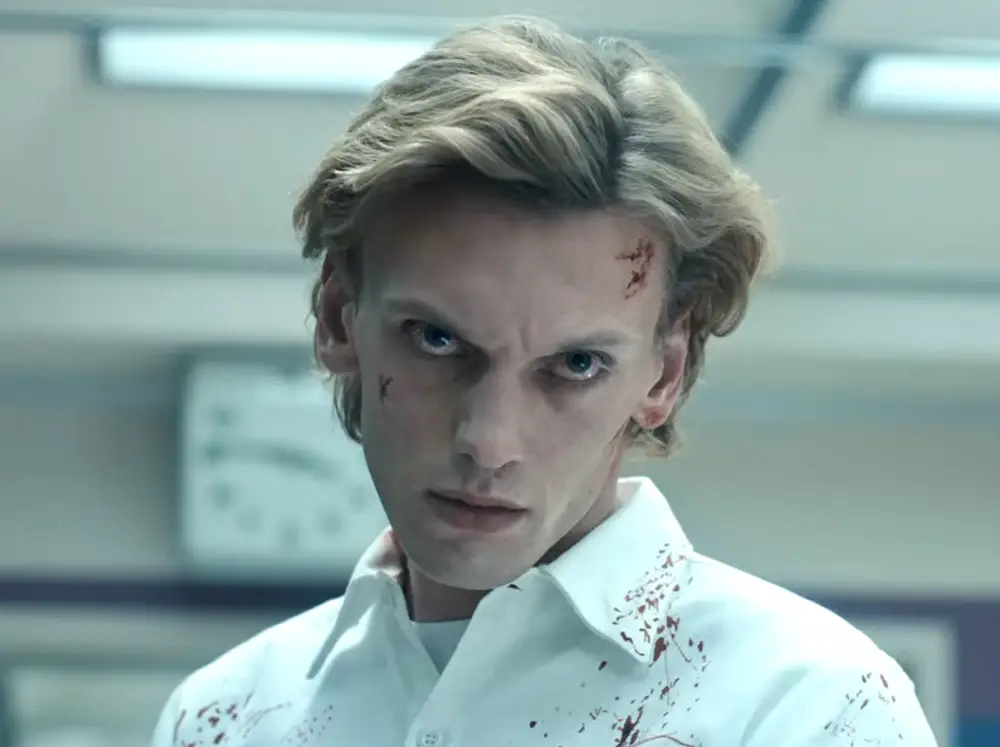 In the last episode of Volume 1, Vecna is revealed to be Victor Creel's presumed-dead son Henry Creel. Victor was convinced that a demon had taken possession of his new house. But it turned out that Henry had been acting strangely all along. Henry/Vecna, portrayed by Jamie Campbell Bower (Sweeney Todd: The Demon Barber of Fleet Street). It was adopted by Dr. Brenner (Matthew Modine) after his parents died and his father was imprisoned.
Henry appears as an anonymous orderly in flashback scenes. where Eleven is reliving her past at the Hawkins Laboratory, giving her direction and counsel. He eventually convinces her that Brenner cannot be trusted by showing her. That he has a tattoo that says "001" on his wrist, which is similar to hers. During her attempt to flee, she removes the implanted chip in his neck that limits his abilities. freeing him to lash out at the Hawkins Lab workers and other kids.
Since Volume 2 of Stranger Things Season 4 has been accessible on Netflix since July 1. It is strongly advised, that you watch the final two episodes before you unintentionally come across spoilers. The season's finale definitely lays the groundwork for a much darker and much-awaited Season 5. which will start its writing process the following month in August.
Who is the most powerful in Stranger Things?
The main cast and character guide of Stranger Things season 4 are explained in the article. The Mind Flayer is without a doubt the most potent Stranger Things character. At least during the entire series thus far. The artist who used to be known as Henry Creel has one big advantage over the Mind Flayer. Despite the fact that it can be difficult to tell where Vecna ends and the Flayer begins.