Season 4 of "Stranger Things" has become Netflix's most-popular English-language series ever and the network's second most-watched original series overall.
Season 4 of Stranger Things has surpassed a billion hours of total viewing time, making it the first English-language series to do so. With the final two episodes of Stranger Things season 4 now available, the newest season of the hit horror series from The Duffer Brothers has reportedly crossed the billion-hour viewing mark on Netflix and the Hollywood Reporter.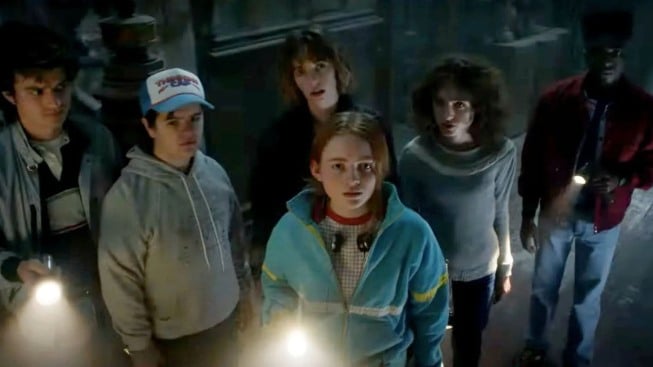 Over 188.19M hours of Stranger Things Season 4 have been seen, making it the most watched show in English. It ranks in the Top 10 in 93 different countries, and its viewership has shattered the previous season and other Netflix series' records. The total amount of time spent watching this series on the Most Popular List is 1.26 billion hours.
Related Article: Stranger Things Season 4 Episode 1 Review And Release Date!
Season 1 of Stranger Things had 45.22 million viewers, Season 2 had 41.11 million viewers, and Season 3 had 36.59 million viewers, all of which were on the weekly list. Umbrella Academy Season 3 (with 43.84M hours viewed) and its previous two seasons (with 18.18M and 14.23M hours viewed, respectively) are two more Netflix shows that made the most viewed list. The sixth season of Peaky Blinders racked up a total of 13.06 million viewers.
In July of 2016, Stranger Things made its debut on Netflix. It has now become an enormous success all around the world. The show's subplots center on the Cold War and Satanic Panic of the 1980s. Showcasing the Duffer brothers' ability to blend science fiction horror and 80s nostalgia. The plot centers on Eleven and her crew of pals as they battle monsters from the Upside Down that have found their way into Hawkins, Indiana. These youngsters appear to have it rough. What with having to face anything from Demigorgons to Freddy-like monsters like Vecna and the Mind Flayer? No wonder it becomes one of Netflix's biggest hits. It has a few peculiar grownups and fantastic ancillary characters that viewers truly care about. The exciting plot points keep viewers on the edge of their seats.
The Umbrella Academy is about a group of kids. Who can't seem to escape the cycle of bad luck, debuted on Netflix this year? The series is based on Gerard Way's (My Chemical Romance) comic of the same name. Seven out of a total of 43 babies born under mysterious circumstances are adopted by a billionaire. Who plans to nurture them to be superhuman heroes who will one day save the planet? When they all reach maturity, though, the family falls apart. Needless to say, the impending apocalypse is not the best circumstance for heroes to find themselves in. Netflix has taken us on yet another fantastic adventure.
Peaky Blinders is yet another critically acclaimed television series. The Peaky Blinders is a show about the British gang led by Thomas Shelby. That had a wildly successful run, much to the delight of the show's legion of fans. It was especially satisfying to discover that the final season ranked among the best.
Netflix has demonstrated it can deliver this type of content. Its fans desire by providing a wide selection of high-quality original programming. Let's hope it can maintain its current rate of progress. Season 5 of Stranger Things and season 4 of The Umbrella Academy are also on the horizon for fans. Netflix's Most Popular English-language Series Ever is stranger things season 4.