Online gaming is booming and there are several reasons why it picked 2021 to do so. Well, to be fair, the momentum has been building for quite a while and continued into this year. We will break it all down and give you the five most important reasons why these games have taken a foothold in the cultural landscape and have refused to budge. Without further ado, let's get down to it!
The Global Pandemic
In a twist of irony, the one devastating force that shuttered businesses and crippled the global economy actually tossed a match on an industry that was already drenched in gasoline. The COVID-19 pandemic was the spark that set the world of online gaming aflame and it's not stopping anytime soon.
Mandatory quarantines and a complete dearth of recreational options forced the millions of shut-ins to search for something – anything – to do. And lo and behold, it was sitting right in the palm of their hand. They had nothing to do and all day to do it, so it was any port in a storm which is why there are now so many different demographics than the traditional kids, teens, and 20-somethings commonly associated with gamers.
Live streaming through Twitch and other platforms saw millions playing with each other remotely and watching the pros play online. And while that has become all the rage, the pandemic did put a damper on the live events but whatever revenue was lost due to that temporary shutdown was more than ameliorated by the huge increases in online revenue.
Esports Betting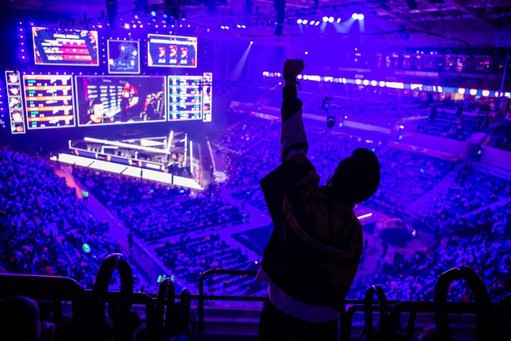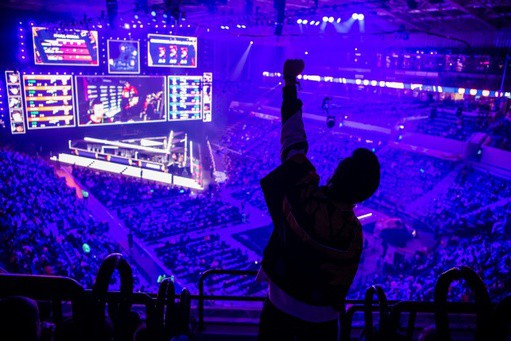 There's nothing like having a little skin in the game to make it more interesting and that is one reason why the NFL has enjoyed such enormous success. Sports betting on the major traditional sports, and now esports gives fans another reason to cheer on their favorite teams and players. Some of the best online sportsbooks are now routinely offering esports on their wagering menus and that has introduced an entirely new demographic to the world of sports betting. People who had no interest in traditional sports but are gaming aficionados have found that betting on the games they watch makes them even more compelling. It's funny how that works, right?
Rise of Tournaments
Now that the effects of the global pandemic are thawing, the live tournaments have returned and the prize money is getting enormous. Consider The International 10 (TI10), the prize money associated with the grand championship of the wildly popular MOBA (multiplayer online battle arena game), Dota 2. A whopping $40 million is at stake with $14 million earmarked for the winners. That's not chump change and with the stakes so sky-high, the online buzz only makes Dota 2 even more popular than it already is. And all of the other major esports have millions in prize money distributed over a series of events and major tournaments throughout the year.
Social Construct
Video games and esports are addicting. The hours can melt away as you immerse yourself in a steady stream of dragons to be slain, bad guys to be eliminated, and teams to conquer. But there is more to it than just that because playing online against friends and strangers has a social component that adds another layer of emotion, expectation, and excitement.
It must be noted that throughout much of 2020 and into 2021 there was a very limited supply of social interaction but playing games remotely allowed gamers to make those social connections that were no longer available anywhere else. Sporting events had been shuttered while theaters, gymnasiums, and just about anywhere else where people mingled were deemed verboten by many state and local governments.
But playing esports and other games remotely filled that void which is the reason why the numbers soared and people from all walks of life were enjoying something they would have never previously explored. And by the way, even though traditional recreational venues have opened back up, many of those newcomers have decided to stay, play, and become part of the gaming audience.
Gaming Careers
Software developers and game publishers have always needed engineers and coders to make these games a reality but now that they have become so popular, there are more job opportunities available than ever before. The National Association of Collegiate Esports (NACE) now has over 151 colleges and universities with varsity esports teams under its jurisdiction, many of which have built or are building, gaming facilities on their campuses. Careers in esports have attracted even more attention to the industry and that has a ripple effect on all the major, and not so major, titles.
According to its website, "NACE is a member-driven organization that focuses on the positive development of esports programs at the collegiate level, and advocates for members to create varsity programs that include scholarships for its participants and a strong institutional commitment to the sport. NACE is the largest member association of college and university-sponsored esports programs that promotes the education and development of students through intercollegiate esports."