After returning from retirement to star in the new Netflix film Back in Action, it appears that Cameron Diaz will once again retire from acting.
Cameron Diaz retired from acting to focus on being a mother, which she found more fulfilling than acting. Jamie Foxx recently persuaded the actress to return to the industry by encouraging her to participate in the Netflix series Back in Action. According to a new report, Diaz is resuming her retirement after completing her commitment to the film because Foxx allegedly had "an absolute meltdown" on set, resulting in the dismissal of three individuals from the production.
Diaz previously terminated her acting career after appearing in the 2014 film Annie, and she has remained out of the public eye ever since, making no film or television appearances prior to joining Back in Action. Now it appears that her return to acting was brief for a variety of reasons.
In addition to citing Foxx's meltdown on set, the Daily Mail quoted a source close to the actress as saying, "back-to-back 10-hour work days have been a lot for her, and she hated being away from Raddix." Cameron enjoys motherhood more than anything else in the universe. Working on the U.K.-based production has required Diaz to spend time away from her family, and after almost a decade of living there full-time, it is easy to see why this is taking its toll.
When accepting her new role, Cameron Diaz was eager to return to acting
Cameron Diaz's return to acting was first reported in September 2022, when she stated that despite an eight-year absence from the industry, she felt like she had just tumbled back into it. Although she had not appeared on screen since 2014, it was not until 2018 that Diaz announced she had no plans to return to acting. However, after signing on to co-star in Back in Action with Jamie Foxx, she told Jimmy Fallon: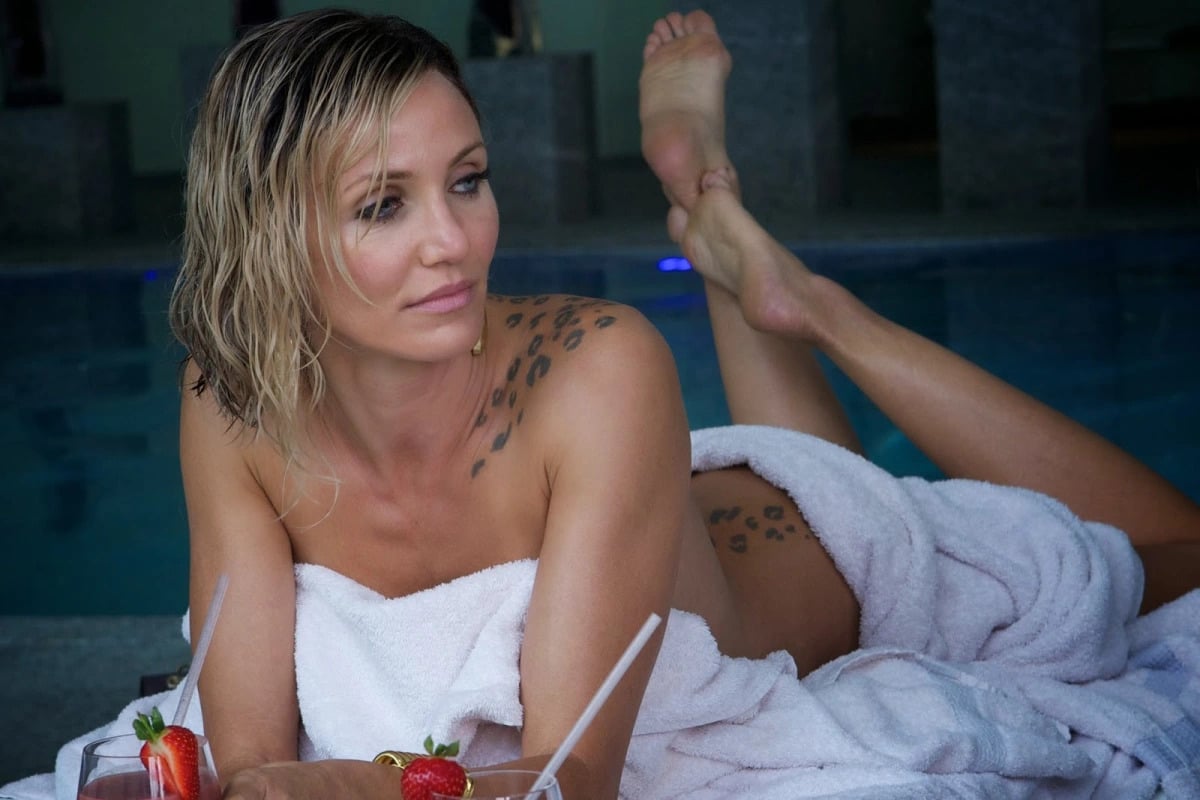 "I know. Literally. I inquired, "Hey, guys, what's the name of this?" They are like, "Back in Action" I was like, 'Oh!' I already feel a strong connection to this character. I'm also (nervous and excited). It's a little piece of muscle memory if you catch my drift. I did that for such a long time that it's almost as if I just lapsed back into the process. However, it feels somewhat distinct."
Diaz and Foxx have co-starred in Oliver Stone's Any Given Sunday and in Diaz's most recent film, Annie. It appears that this previous working relationship is what helped Foxx convince the actress to come out of retirement, but it does not appear that it will result in a permanent stay for the actress. The second retirement of Cameron Diaz could result in a healthy audience for the film, but it will also be melancholy for her longtime admirers.