The most famous anime series of all time, Naruto (Shippuden). This series has been watched by global fans out there. And, each of them is its lover now. Many fans like to watch subbed anime, while other fans are willing to find dubbed anime. Here, we have good news for both! Now you can watch Naruto Shippuden English dubbed/subbed on some great anime streaming sites. In this article, we have listed the best places to watch English dubbed Naruto Shippuden. Please note, we have listed the top anime streaming legal sites to stream anime. So, ready to catch up on the adventures of Naruto Shippuden? Let's start! 
What are 5 Best Sites to Stream Naruto Shippuden English Dubbed Online With Complete Episodes: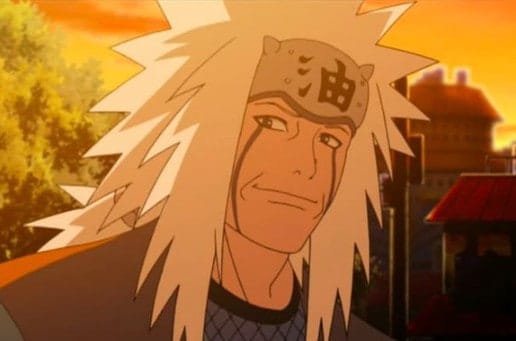 1. Vudu
2. AnimeLab
3. Hulu
4. Adult Swim
5. Funimation
For reading the above-mentioned site details, read this article till the end. 
What are the Sites to Stream Naruto Shippuden English dubbed episode? – Read on!
You must be anxious about finding a good and legal site for yourself to watch, right? No more worries anymore, you are in a perfect place to find one of them. We have gathered a bunch of data for you. So, scroll down and keep reading! Now, what's holding you back? Start reading right away. 
Vudu – Anime streaming site
A great opportunity is here. Mostly known by anime series fans, but Vudu – Anime streaming site works with Viz Media. Viz Media is the publisher of the English-dubbed Naruto Shippuden anime series. Also, offers its users to watch Full Naruto Episodes on its site. You can buy and stream all English dubbed 500 episodes of Naruto Shippuden in HD quality, easily. The show is available for $1.99 in SD quality. And, $2.99 for HD quality. Also, if you decide to buy the whole season in SD quality then it will cost $19.99, and if you want to buy the season in HD quality then it will cost $29.99. We guess that it is a worthy deal in your hands, right? So without wasting more time, go and stream on this site now! 
AnimeLab – Anime streaming site (for Australia and New Zealand)
A Crunchyroll lookalike site, AnimeLab. Allows its users to watch anime series (Naruto Shippuden or any other). If you are from Australia or New Zealand, go and check this streaming site without any hold-up. AnimeLab offers its users to watch Naruto Shippuden for free but (with ads). And, if you choose to go with the premium plan, you can easily watch all 500 English dubbed Naruto Shippuden HD quality episodes without any interruption. 
At the start, you can try using AnimeLab's 30 days free trial. After that, you can continue watching your favorite anime with a $7.95 per month subscription. We are sure, this site will also never disappoint you. Here we want to tell you a thing, you can also use this site even if you are not from Australia or New Zealand. But, make sure to not download anything from this streaming site (if you're not from Australia and New Zealand). You can search more regarding this if you want! 
Hulu – anime streaming site
Also works with Viz Media. Hulu has the official right to stream the original Naruto Shippuden. Also, it is available in both versions, English dubbed and Japanese English subbed. It also allows its users to stream all Naruto seasons. However, the real thing is, the first 140 episodes on this site are English dubbed, and the rest of them are with English subtitles. We are still not aware when Hulu – an anime streaming site, Is going to allow its users to stream all 500 English dubbed episodes online. But, we think that day is not that far away, as the fans out there are too eager to stream all English dubbed episodes. 
You can start streaming Naruto Shippuden's dubbed episodes. With a Hulu subscription package that will cost $5.99 per month. And if you are a new user, you can get a 30-day free trial. 
Adult Swim – Anime Streaming Site
The real English dubbed version of Naruto Shippuden (and other seasons) is available to stream on AduIt Swim. Adult swim only covered seasons 6 and 7 yet, from episodes 172 to 332. You can watch Adult Swim and watch this anime through the most famous cable TV providers also, AT&T U-verse, Xfinity TV, Cox, Spectrum, DIRECTV, Dish, Optimum, Suddenlink. Moreover, Adult Swim is available on iOS and Android devices as well. 
Funimation – anime streaming site
Another great surprise for anime fans in the U.K. and Ireland. Now, you can stream all episodes of the anime series – Naruto Shippuden in the English dubbed version of Funimation. But US fans do not get disheartened yet. Because all the two hundred and twenty episodes of the official Naruto series are now accessible in the U.S. and Canada for free of cost and with ads. So what are your thoughts on these alternatives? You can share your thoughts right below in the comments.